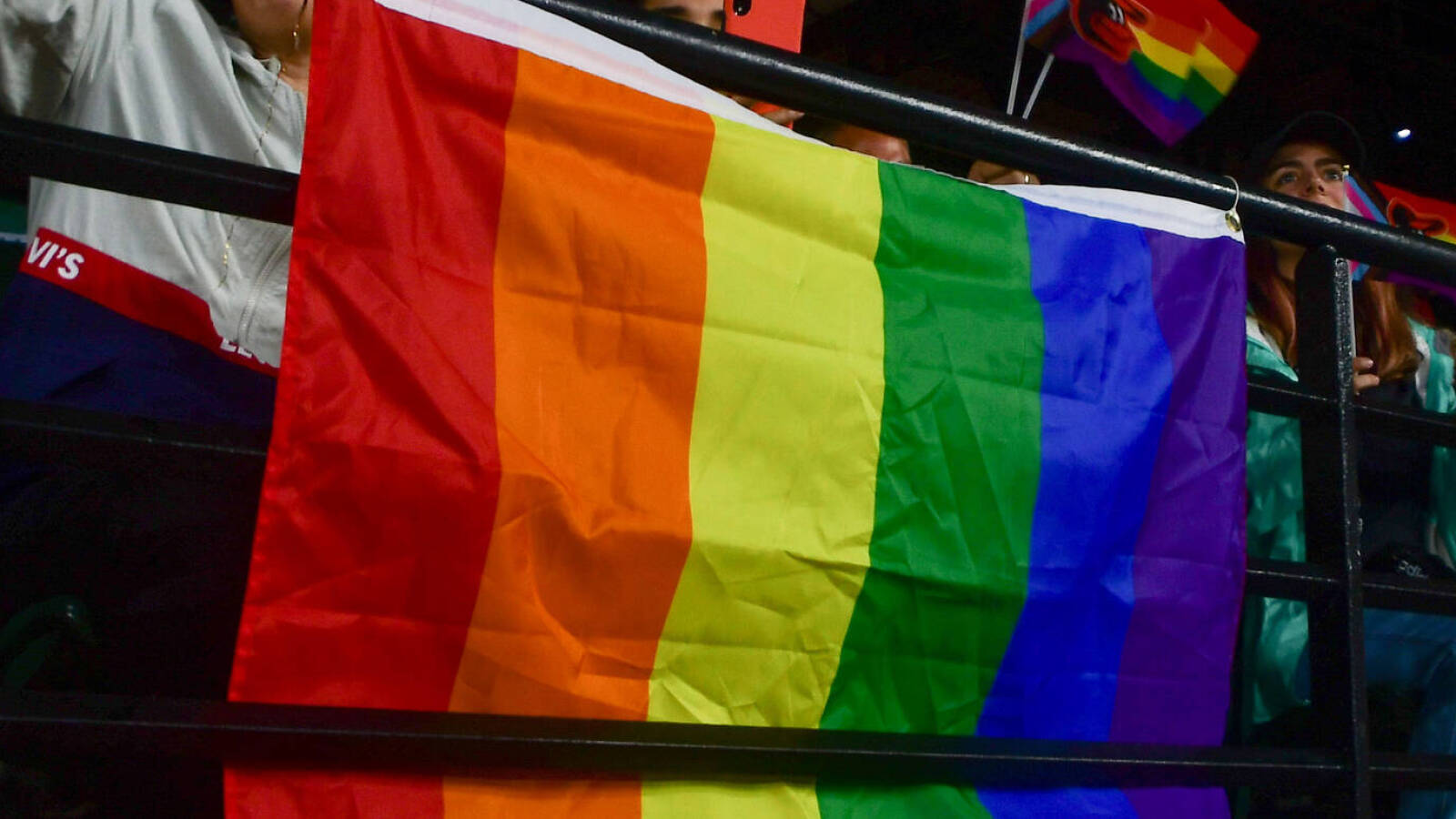 Journalist temporarily detained at WC over LGBTQ shirt
American Grant Wahl has become the latest journalist to have an unfortunate encounter during the FIFA World Cup held in Qatar. 
As Ethan Sears mentioned for the New York Post, Wahl took to Twitter on Monday to explain he was temporarily prevented from entering a stadium ahead of the United States-Wales World Cup match because he was wearing a pro-LGBTQ t-shirt that featured a soccer ball surrounded by colors of the rainbow:
Wahl, who previously covered the beautiful game for Sports Illustrated, offered an update on the situation via his Substack and said that a security guard "forcibly ripped my phone from my hands" following his initial tweet. After roughly 30 minutes, Wahl was told the shirt was "political" and wasn't allowed inside the venue. 
Wahl declined to remove the shirt and told New York Times reporter Andrew Das what was happening. Das was also detained for a brief time before both men were ultimately released without further incident, and a security commander apologized to Wahl. Wahl also noted that a security guard "told me they were just trying to protect me from fans inside who could harm me for wearing the shirt." 
It was learned earlier on Monday that captains from at least six countries abandoned plans to wear "OneLove" anti-discrimination armbands during World Cup matches after FIFA threatened to issue yellow cards to any player who publicly sported the armbands. Meanwhile, one Argentinian television reporter said she had her wallet stolen while filming a segment in Qatar. Media personalities from Denmark and Ireland have also commented on run-ins with Qatari security staff and/or police. 
While speaking with NBC Sports' Peter King for Monday's "Football Morning in America" column, Wahl admitted to feeling "very conflicted" about covering this World Cup due to Qatar's much-questioned human rights record.
"The World Cup is my favorite sports event in the world," Wahl told King. "I look at my life in four-year increments around the World Cup. On the other hand, the World Cup is taking place in a country with a long record of human rights violations, and the treatment of migrant workers here has been called modern-day slavery by human rights groups. Qatar has made progress, introducing new worker-protection laws in 2019, but the enforcement of those laws on the ground needs to get so much better, as I saw when I spoke to workers here earlier this year. So I love the event, but it's true—I am conflicted."