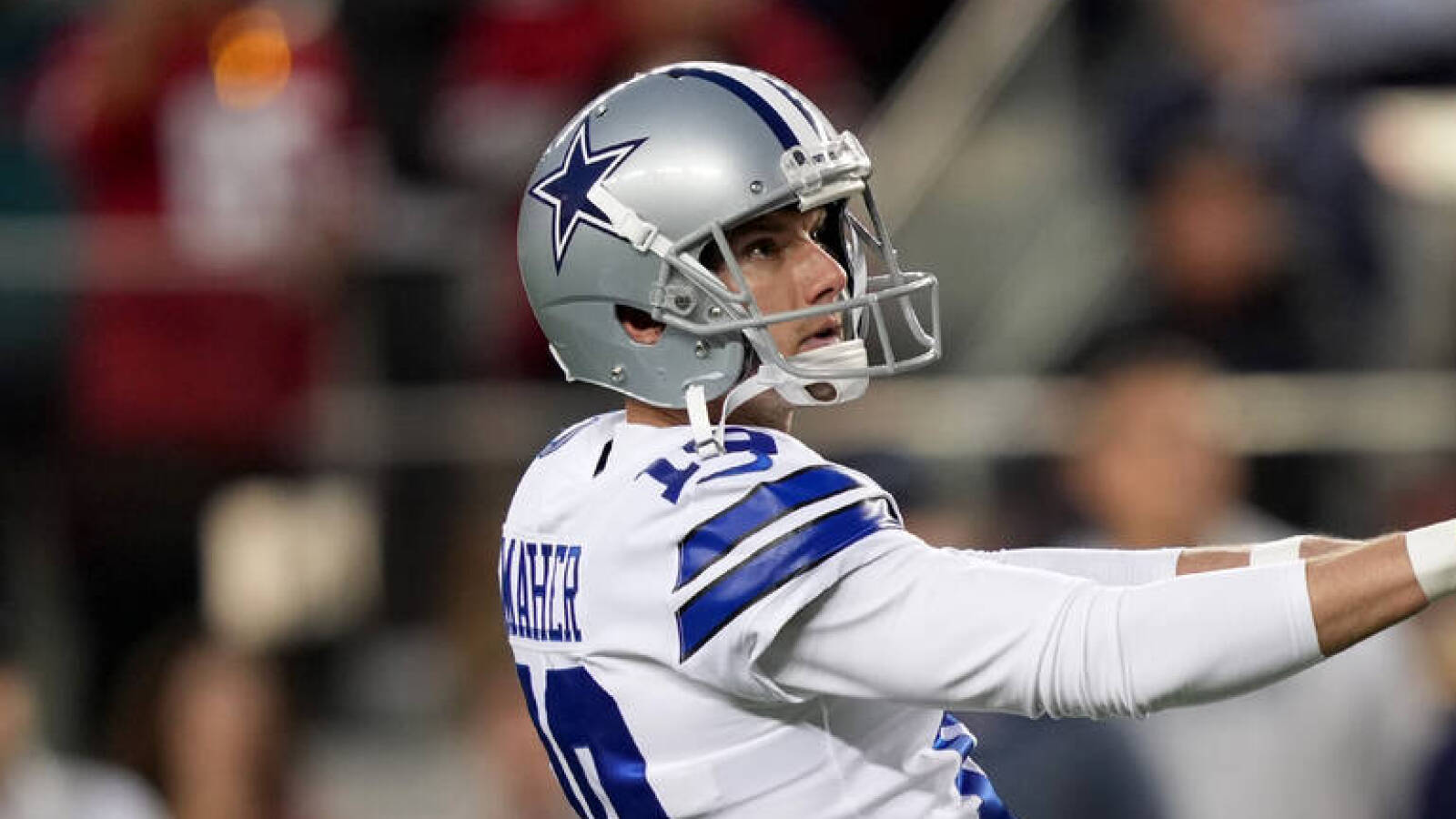 Kicking woes continue for Cowboys in first half of game vs. 49ers
Stop us if you've heard this one before: Dallas kicker Brett Maher missed an extra point.
The Cowboys took an early 6-3 lead over the 49ers on a four-yard Dalton Schultz touchdown reception in the second quarter. That's when Maher added to his horrific postseason with another missed extra point.
To be fair to Maher, this time his kick was blocked. That may have been the best thing for the Cowboys' much-maligned kicker, however, as color commentator Greg Olsen noted the kick looked bad off Maher's foot.
"The ball's gonna miss by 10 feet to the left," said Olsen, noting that from where linebacker Samson Ebukam blocked the attempt, the ball's trajectory appeared to place it on a path going wide left.
Extra point attempts are usually the least exciting play in football but Maher made the largely ceremonial exercise must-see TV the past two weeks.
Maher missed his first four extra points in the Cowboys' 31-14 wild-card route over the Bucs.  
The reactions online ranged from people expressing disbelief over Maher's extended nightmare to the questioning of Dallas not going for two after every touchdown.
Per NFL Research, his five misses this postseason are the second-most for any kicker during an entire postseason career. 
Maher redeemed himself somewhat with a 25-yard field goal in the third quarter to tie the game at nine. He may have been shipped off to Alcatraz Island had he missed that kick.
Luckily for Maher, he still has a roster spot. But at this rate, it's a surprise if he converts on his attempts. That isn't a good place for Maher, or the Cowboys, to be.