Klopp can't remember a worse Liverpool game than the dismal Brighton defeat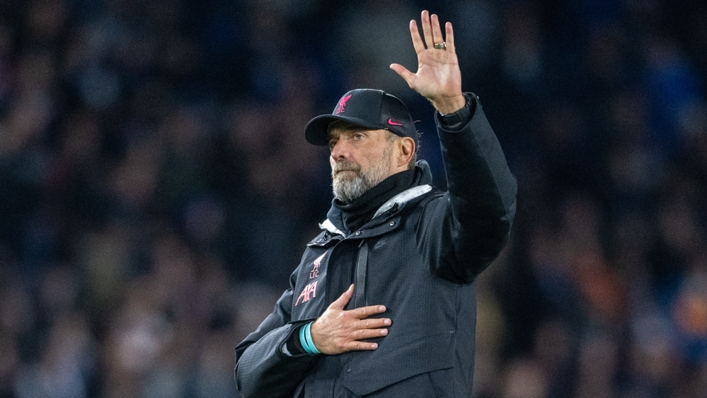 Jurgen Klopp apologized to Liverpool fans after their crushing 3-0 loss to Brighton and Hove Albion
Liverpool manager Jurgen Klopp can't remember a worse performance than the 3-0 thrashing of Brighton and Hove Albion in the Premier League on Saturday.
Solly March scored twice early in the second half before Danny Welbeck added a third as the Seagulls beat Liverpool at home for the first time since 1961.
The Reds, who could be within 10 points of the top four after Sunday's game, are second best all year and have now started the calendar year with two successive league defeats for the first time since 1993.
They also lost as many as five away league games in a season for the first time since the 2017-18 season.
But this was perhaps the worst of all, with Liverpool leaking behind and profligate in attack, having 16 shots and failing to scoooooore with any of their six. Brighton controlled the ball with 61.9 percent ball possession.
"Bad, very bad," Klopp told BBC Sport afterwards. "I don't remember a worse game. Maybe it wasn't difficult. Brighton were the better team, they deserved it. They played very well.
"It was a very organized team against a not very organized team. We gave the ball away, the space was too big, and we couldn't push. That's definitely not good, especially against a very well trained team like Brighton.
"They got more confident, and we did the opposite. I can imagine they were very happy because it was a great performance, and we made it too easy in a lot of moments.
"I had an idea to change formation, which was to try to help the team. That was the idea, but we never got it right. We were always a bit in between, and that's the worst thing you can do.
"We could have done better, but we didn't and that's why I look like that.
"We have to be creative with the options we have. What I saw today from my team is that they are not too sure about that. That's it."
Asked if he was worried about his team's performance, Klopp said: "Yeah, how can you not after a game like this? I can't stand here and say it didn't happen.
"Of course, we should be very concerned about that."
In a separate interview, he added: "Doing better should be easy, because it's such a low point. I don't remember a worse game.
"To improve it wouldn't be too difficult. From this game, we can take nothing but things that don't work."