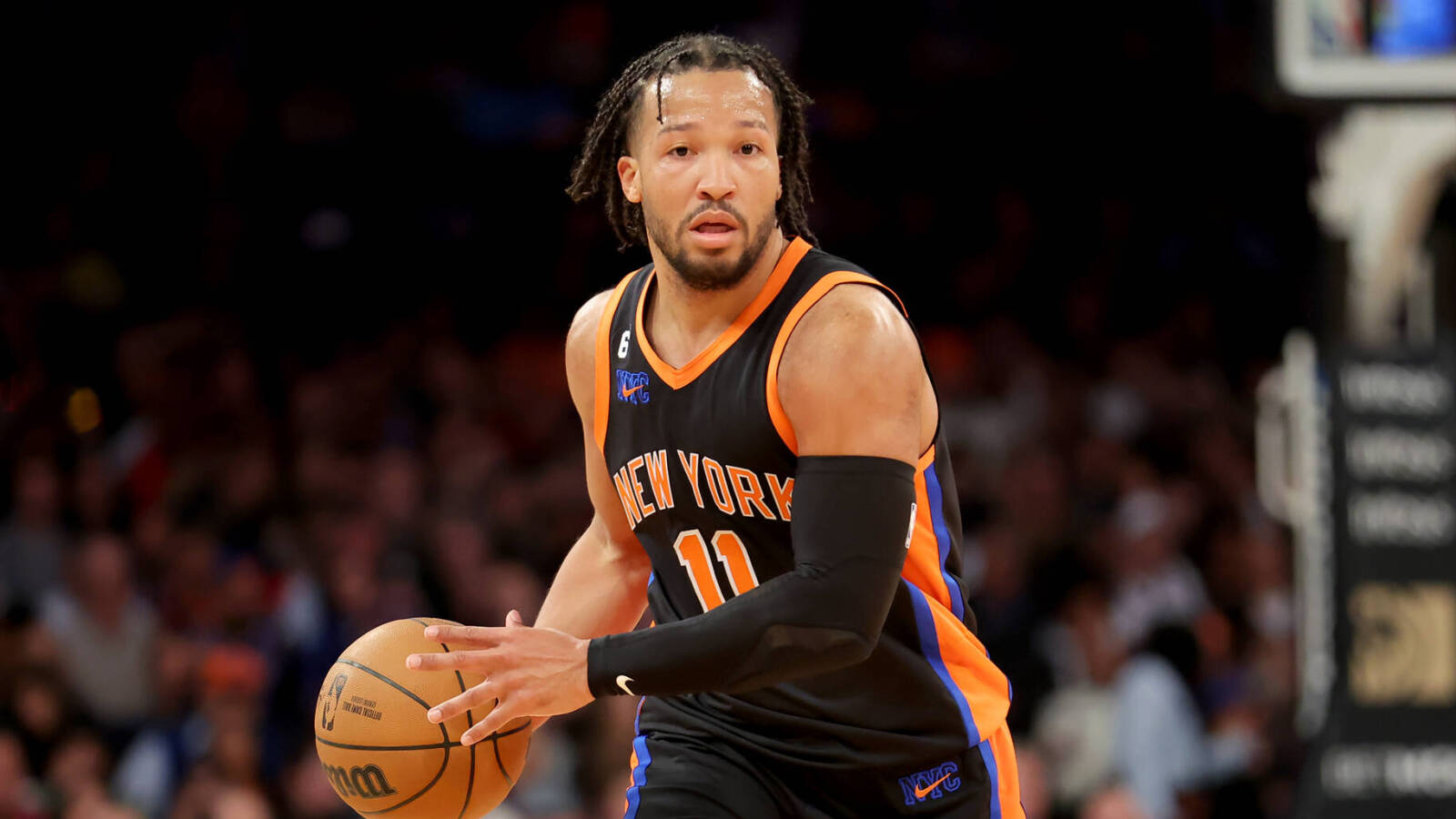 Knicks in playoff hunt thanks to 'historical' guard
The New York Knicks, who have missed the postseason nine of the past 10 seasons, are in the thick of the playoff hunt thanks to the stellar play of guard Jalen Brunson.
Brunson, who signed with the Knicks as a free agent last summer, is having a career season, averaging 23.8 points and 6.1 assists with a 48.7/41.4/83.3 shooting split. 
The Knicks, winners of eight of their past 10, find themselves in fifth in the Eastern Conference. New York is three games out of hosting a first-round playoff series, a far cry from preseason expectations. 
Brunson's four-year, $104 million free-agent contract initially looked like an act of desperation for New York. Now the former Maverick seems like a steal. 
On TNT's "Inside the NBA" recently, Charles Barkley said, "[Outside of] KD and LeBron free agents, Jalen Brunson is probably one of the best free agent pick-ups in NBA history." 
To which Kenny Smith responded, "History?"
Replied Barkley: "What he's doing this year is historical."
Brunson has brought something New York has not had in many years: leadership and an unwavering effort. 
After New York's 142-118 win over the Brooklyn Nets recently, Knicks guard Josh Hart talked about Brunson's leadership. He and Brunson were teammates at Villanova.
"It's something I've seen for a long time. If you talk to anybody from Nova [Villanova], he had that impact," he said. "If you talk to anybody from Dallas, he had that also. He's one of those guys you want to build your culture around."
 Brunson's effort has proved infectious, especially with Julius Randle. The two-time All-Star is on pace to have the best season of his career (25.2 points, 10.4 rebounds and 4.1 assists) without missing a game.
With a great culture fostered by Brunson, perhaps the Knicks can do something they have not done since 2013: win a playoff series.