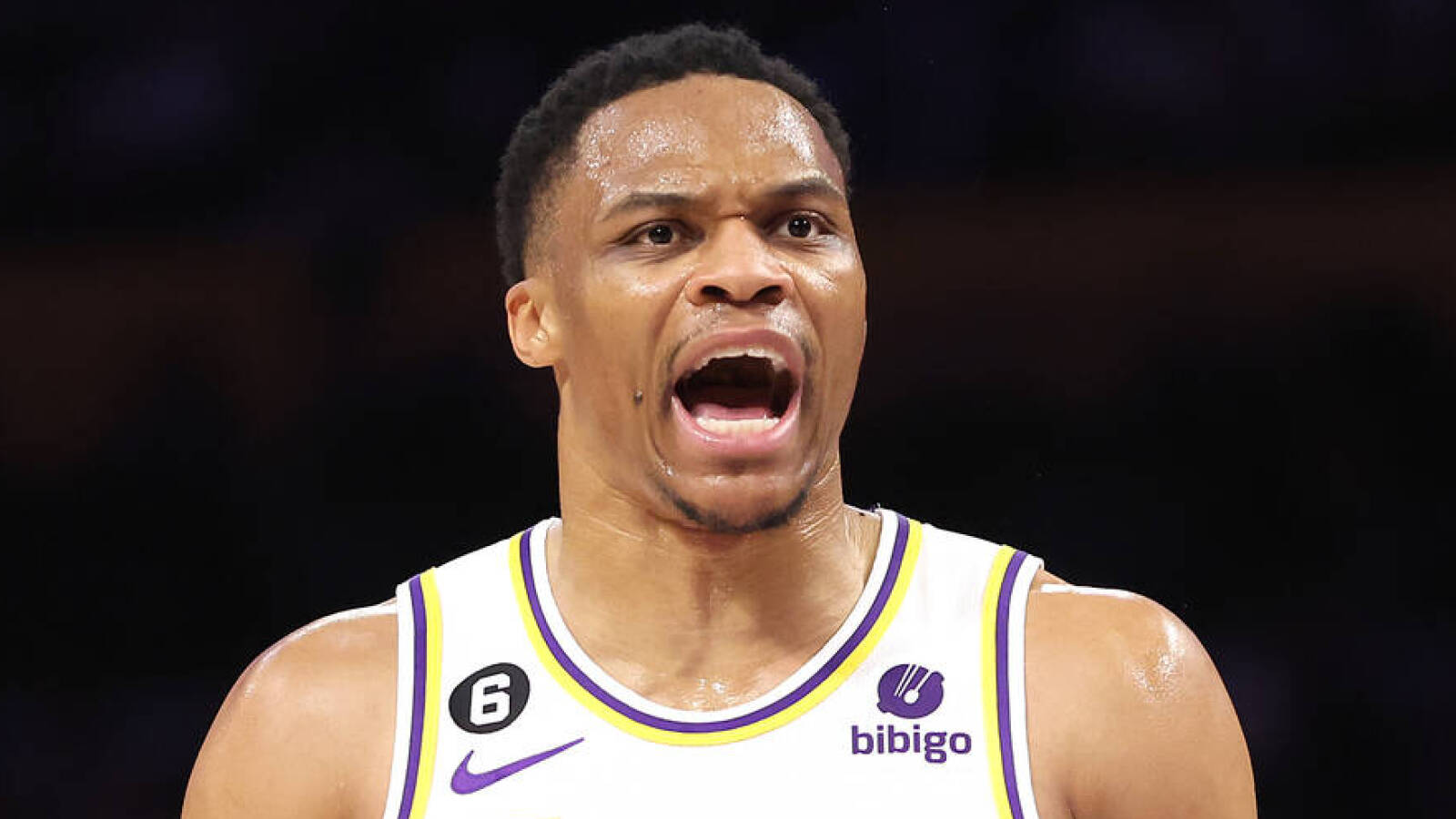 Lakers hurt by another non-call late in loss to 76ers
The NBA said LeBron James was fouled on a game-winner Thursday. Russell Westbrook insists it happened again Sunday night.
After Westbrook forced Joel Embiid into an errant fallaway jumper on the defensive end, the Lakers chose not to call timeout. Instead, Westbrook went at Embiid and lost the ball, and the Lakers didn't put up a shot as time expired in a 113-112 loss.
Westbrook also shared a screenshot of the moment in question, showing Embiid making contact with his arm. But according to the NBA's Last Two Minute Report, "Embiid slightly extends his arm before retracting it and marginal arm contact occurs with Westbrook during the driving shot attempt."
It also appeared that Westbrook may have been trying to pass, rather than take a shot.
The Lakers may feel wronged, considering that the Last Two Minute Report from Thursday's game also said referees missed a foul on James' attempted game-winner in the first overtime. But the real mistake was trusting Russell Westbrook in crunch time in 2023. Last year he regularly made crucial mistakes late in games.
Also, the Lakers have LeBron James. When Westbrook is going one-on-one, especially against Joel Embiid, a three-time All-Defensive Team member, it borders on coaching malpractice for Darvin Ham not to take a timeout. Even in a game where Westbrook had a triple-double off the bench, he is simply not the player Ham wants with the ball in his hands when the Lakers need a basket. And if the NBA had a Last Two Minute for coaching decisions, they'd agree.