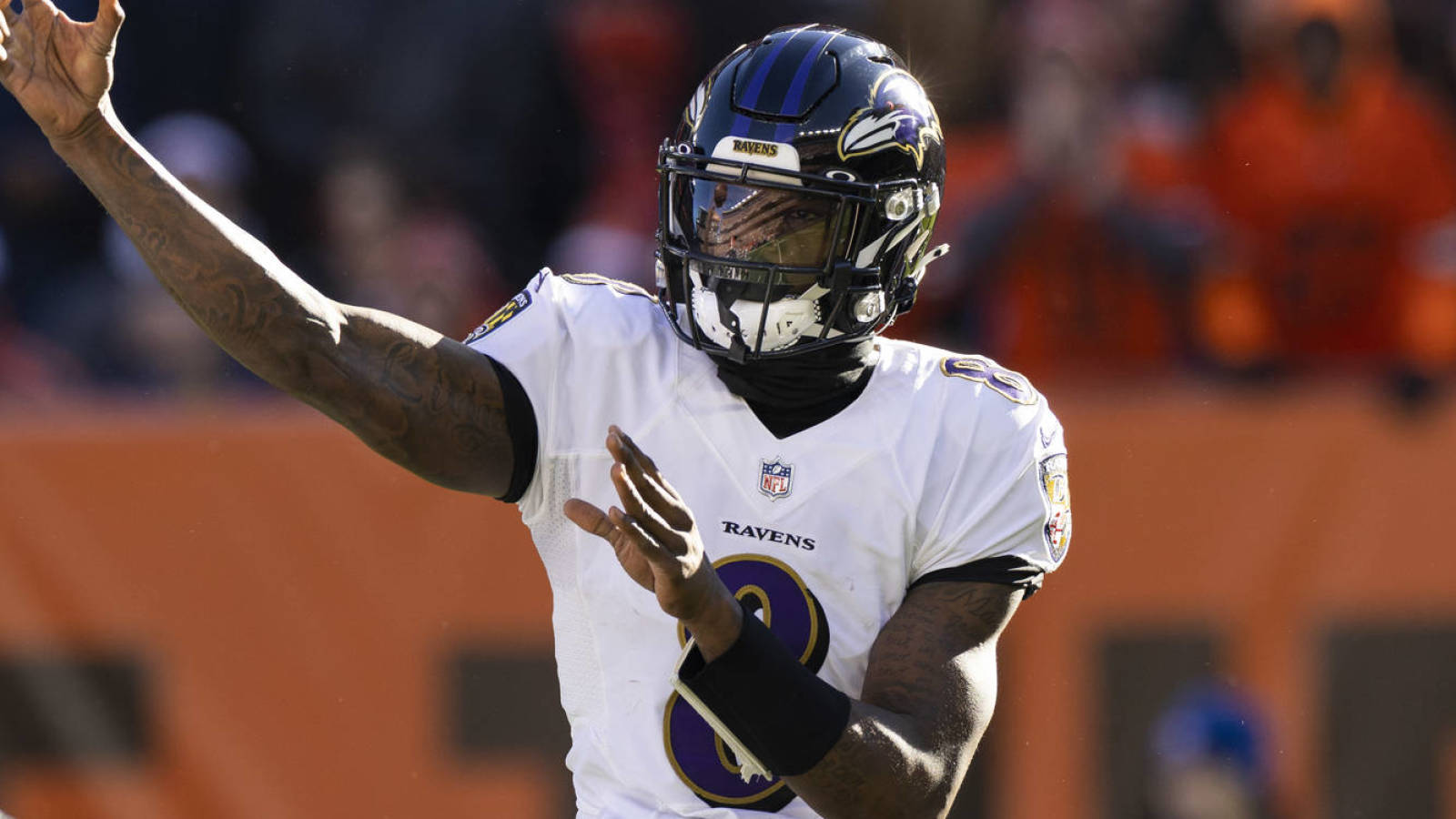 Lamar Jackson carted off with ankle injury vs. Browns
Baltimore Ravens quarterback Lamar Jackson limped off in the Week 14 matchup against the Cleveland Browns with an ankle injury and was replaced by backup Tyler Huntley. He was later carted to the locker room, and the Ravens ruled Jackson questionable to return.
Huntley, 23, has already seen play time in 2021 and started the Ravens' 16-13 win against the Chicago Bears in Week 11 when Jackson was ruled out with an illness. It was the third career missed game for Jackson, who was rested for one and ruled out for another due to COVID-19.
The loss of Jackson came after the Ravens fell behind 10-0 in a crucial AFC North matchup against the Browns. Baltimore leads the division at 8-4, but the 7-5 Cincinnati Bengals, 6-6 Browns and 6-6-1 Pittsburgh Steelers are all nipping at the Ravens' heels.
Jackson completed all four of his passes against the Browns prior to the injury but for just 17 yards. He also had five rushing yards. In Huntley's sole start of the season, he had 219 passing yards, 43 rushing yards, one interception and no touchdowns.