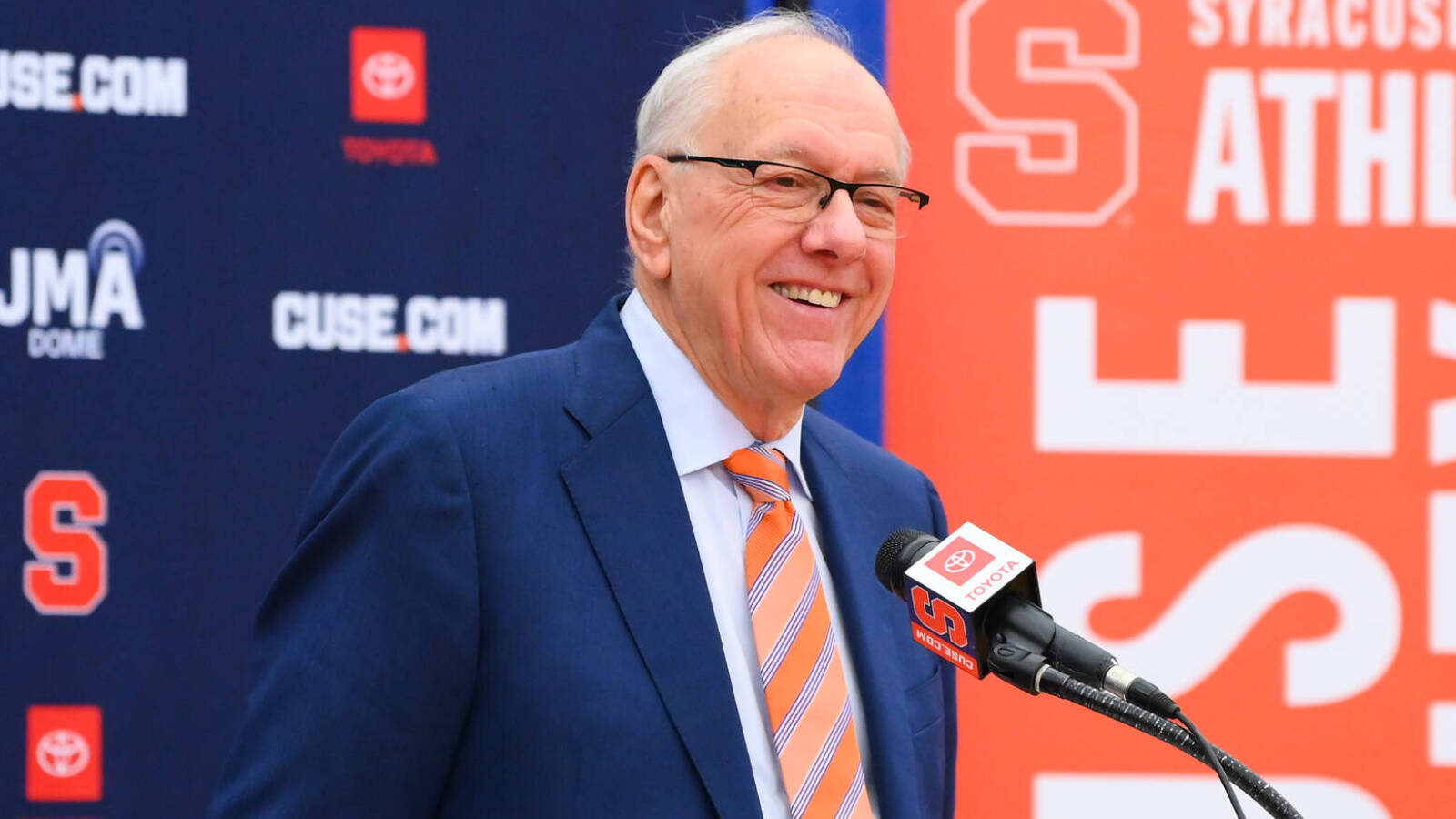 Legendary Syracuse coach Jim Boeheim 'thrilled to be retired'
It took a little longer than some would've liked, but legendary coach Jim Boeheim was finally able to offer a proper farewell to the Syracuse Orange faithful. 
Per Hank Domin of Syracuse.com and Pete Thamel of ESPN, Boeheim got emotional on Friday while addressing his contributions to Syracuse basketball and the university after spending 47 seasons as coach of the men's team. 
"I'm thrilled to be retired," Boeheim insisted during the news conference that was also about introducing Adrian Autry as the program's new coach. "I've felt better in the last two days than I have in the last 47 years." 
Boeheim also addressed the end of his coaching career via a written statement: 
Much of the college basketball community was left stunned when Syracuse abruptly announced without much fanfare on Wednesday that Boeheim would not return after 47 seasons in charge. As noted by ESPN and the Associated Press, Boeheim hinted following his team's 77-74 loss to the Wake Forest Demon Deacons in the ACC Tournament earlier that day that a possible retirement may not be his "choice." 
Former Duke Blue Devils coach Mike Krzyzewski and longtime ESPN personality Dick Vitale were among the college basketball icons who publicly said Boeheim deserved a better sendoff than what occurred on Wednesday. Per Domin, Boeheim met with chancellor Kent Syverud and athletic director John Wildhack on Thursday and worked "most everything" out. 
Syracuse went 17-15, missing out on an NCAA Tournament berth in Boeheim's final campaign. 
"I'm 78 years old, and I will never leave Syracuse," Boeheim added. "I will never leave Syracuse University." 
As for Autry, he'd been part of Boeheim's staff since 2011 and played for the coach from 1990 to 1994. 
"He knows basketball. He knows how to coach," Boeheim said of his successor. "The program is in good hands." 
Meanwhile, Autry told reporters that the program and university will eventually celebrate Boeheim "in a big way," presumably ahead of a men's basketball game next season. 
"He might not like it, but I'll call (Boeheim's wife) Juli and make sure he's there," Autry said of that upcoming event.