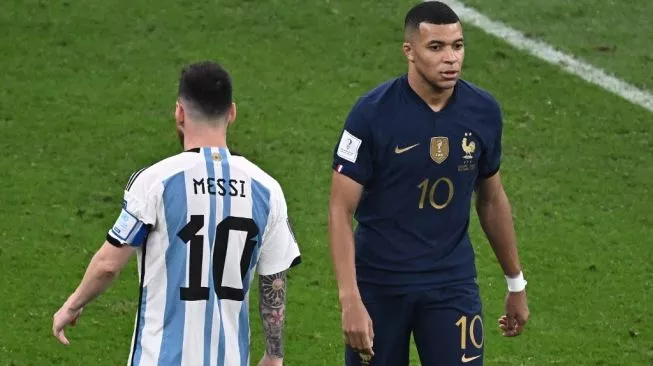 Lionel Messi and Kylian Mbappe Become Best Players in FIFA 23 Team of the Year, No Ronaldo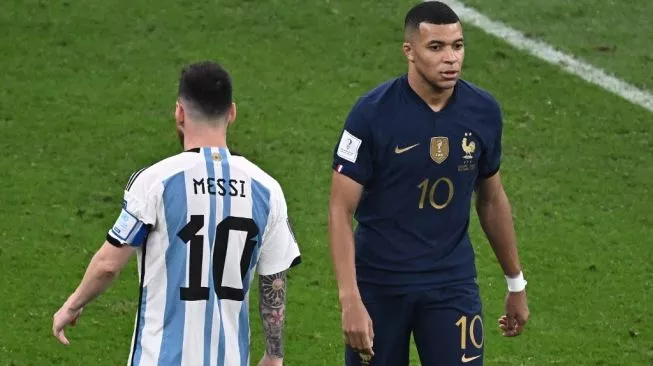 Lionel Messi and Kylian Mbappe were nominated for the FIFA 23 Team of the Year. It's a shame that Cristiano Ronaldo is not named the best player of all time.
Mbappe scored a hat-trick in France's 2022 World Cup final against Argentina.
But it was Messi's Argentina who lifted the World Cup for the third time with a penalty shoot-out victory following a 3-3 draw after extra time.
Quoted from LiveScore, team-mates Paris Saint-Germain are both included in the FIFA 23 Team of the Year, with choices drawn from more than 10 million votes from fans.
Apart from Argentina's World Cup win, Messi is the only player from Lionel Scaloni's side to be included, with Ballon d'Or winner Karim Benzema completing the front three after scoring 44 goals in 46 games in 2021-22 to help Real Madrid to crown. . LaLiga title and Champions League title.
Kevin De Bruyne occupies third place in the Ballon d'Or rankings and forms part of the midfield.
Madrid stars Luka Modric and Borussia Dortmund's Jude Bellingham also made the shortlist.
Another name is Thibaut Courtois in the goalkeeper and Eder Militao in the heart of the defense.
Virgil van Dijk joins Militao, while Theo Hernandez and Achraf Hakimi, who enjoyed World Cups with France and Morocco respectively, fill in at full-back.
Lionel Messi and Kylian Mbappe Coming Back to Win Awards, PSG Full of Smiles!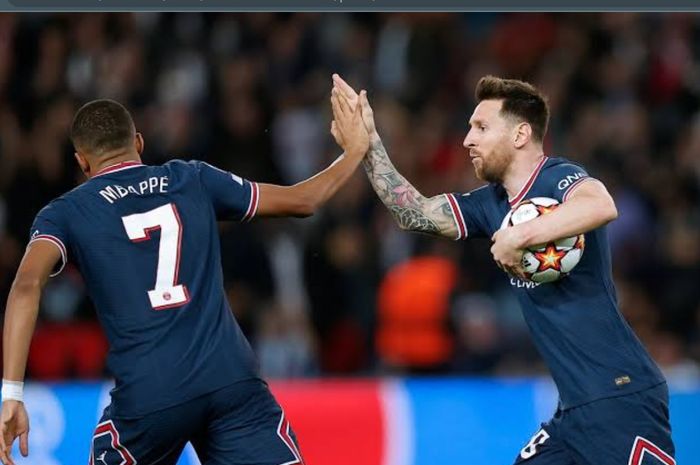 The duo of Paris Saint-Germain (PSG) players, Lionel Messi and Kylian Mbappe, won an award from IFFHS in unison.
Paris Saint-Germain should be proud after two of their players received awards.
The two players are Lionel Messi and Kylian Mbappe.
Messi and Mbappe compactly received an award from IFFHS (International Federation of Football History & Statistics) on Tuesday (17/1/2023).
For La Pulga, he made it into the IFFHS Men's CONMEBOL Team 2022 with 10 other players.
The nine players are Emiliano Martinez, Christian Romero, Thiago Silva, Nicolas Otamendi, Enzo Fernandez, Casemiro, Neymar, Rodrigo De Paul, Julian Alvarez and Vinicius Junior.
Meanwhile, Mbappe won the UEFA Men's Best Goal Scorer 2022 title.
The 24-year-old player successfully won the title after scoring 56 goals in all competitions in 2022.
Mbappe's goals have surpassed Erling Haaland's record of 46 goals in the same year.
The details are 30 goals in the domestic league, two scored in domestic competition, five goals in the Champions League, and 9 goals with the Norwegian national team.
Apart from beating Haaland, Mbappe also managed to beat Barcelona striker Robert Lewandowski.
Lewandowski has scored 42 goals in 2022.
https://www.ths.ac.th/question/
https://kokharn.go.th/question/
https://kngs.ac.th/question/
https://www.stabiae.org/foundation/en/question/
https://thungsaliam.sukhothai.doae.go.th/question/
https://www.mein-bein-und-ich.de/question/
https://introducaoainformatica.com.br/question/
https://unterwasser-fotografieren.de/fragen/
This incision made the former Bayern Munich player ranked 3rd.
Throughout 2022, Lewy scored 29 goals in domestic competition, nine in the Champions League, and 4 goals with the Polish national team.