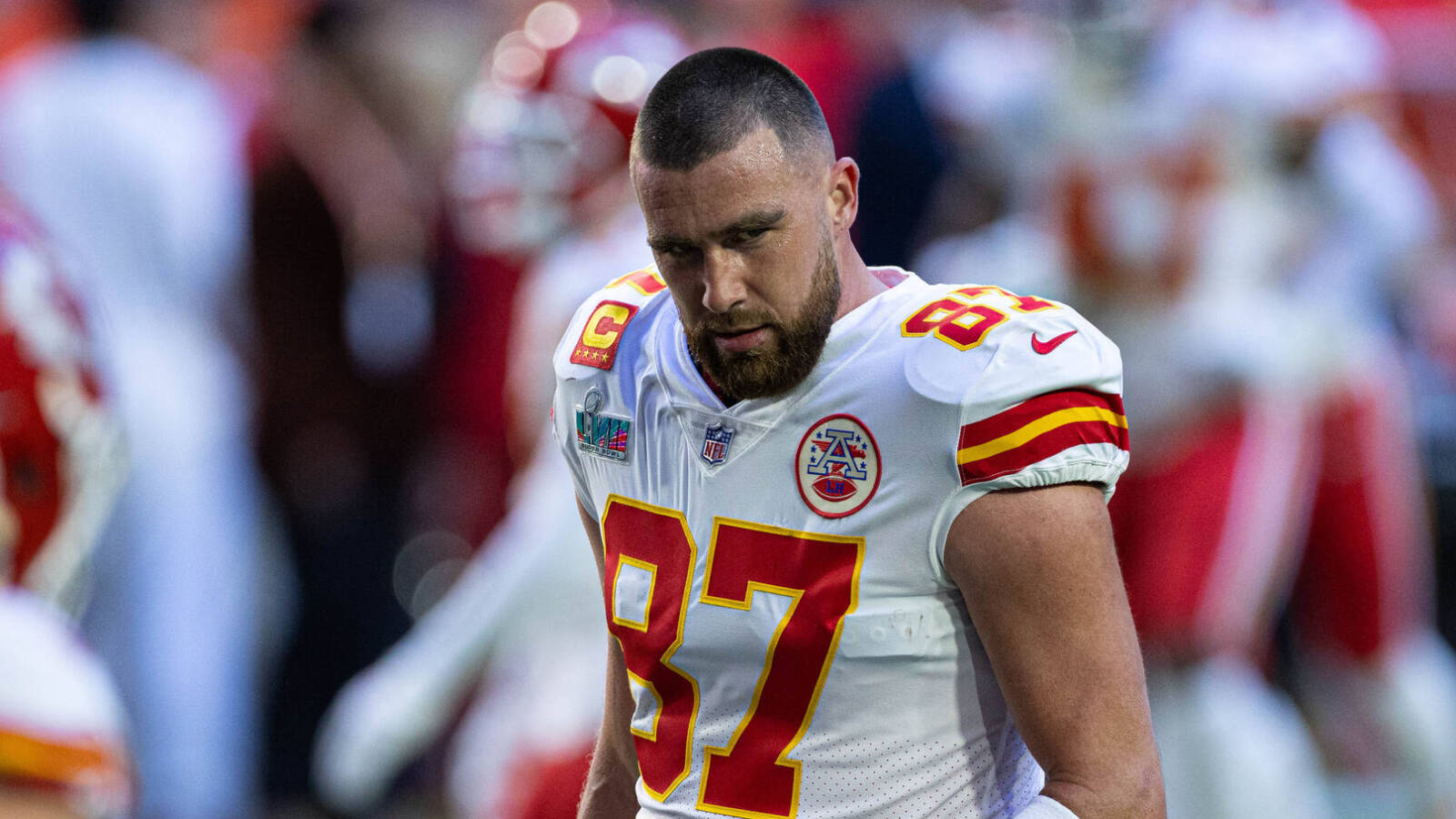 Losing teammate to rival team hurt Travis Kelce's soul
The Cincinnati Bengals scored one of the big victories of the offseason when they landed star offensive tackle Orlando Brown Jr. from the Kansas City Chiefs. 
That signing is not sitting well with Chiefs tight end Travis Kelce, who said on his recent podcast that it hurt his soul to see Brown sign with the dark side that is the Bengals.
"It's tough man. Obviously, I mean, the past like two years we've struggled beating the Bengals," Kelce said on his podcast, via the Kanas City Star. 
"So there's been a lot of like build up in emotion of like, I would say, not necessarily hate but just like dislike towards the Bengals because they keep beating us, and they keep talking about it every time they do. So it's like, man, to see him go to the dark side man, it's an awkward feeling. Obviously I hope that he has an absolute Hall of Fame career. You know what I mean? I wish nothing but the best for OB. He was an unbelievable leader. An unbelievable teammate on and off the field."
The Chiefs did sign a very strong replacement in former Jacksonville Jaguars tackle Jawaan Taylor. But Brown had spent two big years with the Chiefs, helping them reach an AFC Championship and win a Super Bowl during that time. 
Kansas City and Cincinnati has become one of the great new rivalries in the NFL given the number of times they have played the past few years, in both the regular season and playoffs. The Bengals had the upper hand in the first three of those games, including the 2022 AFC Championship game that sent Cincinnati to the Super Bowl. 
That prompted the "Burrow-head Stadium" talk that filled bulletin boards leading up to this year's Divisional Round matchup. 
The Chiefs finally got the win in that game on their way to their second Super Bowl title of the Andy Reid-Patrick Mahomes era.
Given that both teams have franchise quarterbacks in Mahomes and Joe Burrow, as well as two of the most talented rosters in the league, it is a good bet their paths will cross again in the playoffs at some point in the near future. 
It is still a little strange to see the Bengals, a team known more for disappointment and incompetence throughout much of its recent history, be referred to as "the dark side," but these are not the same old Bengals. Especially now that they have a top-tier left tackle to protect their franchise quarterback.