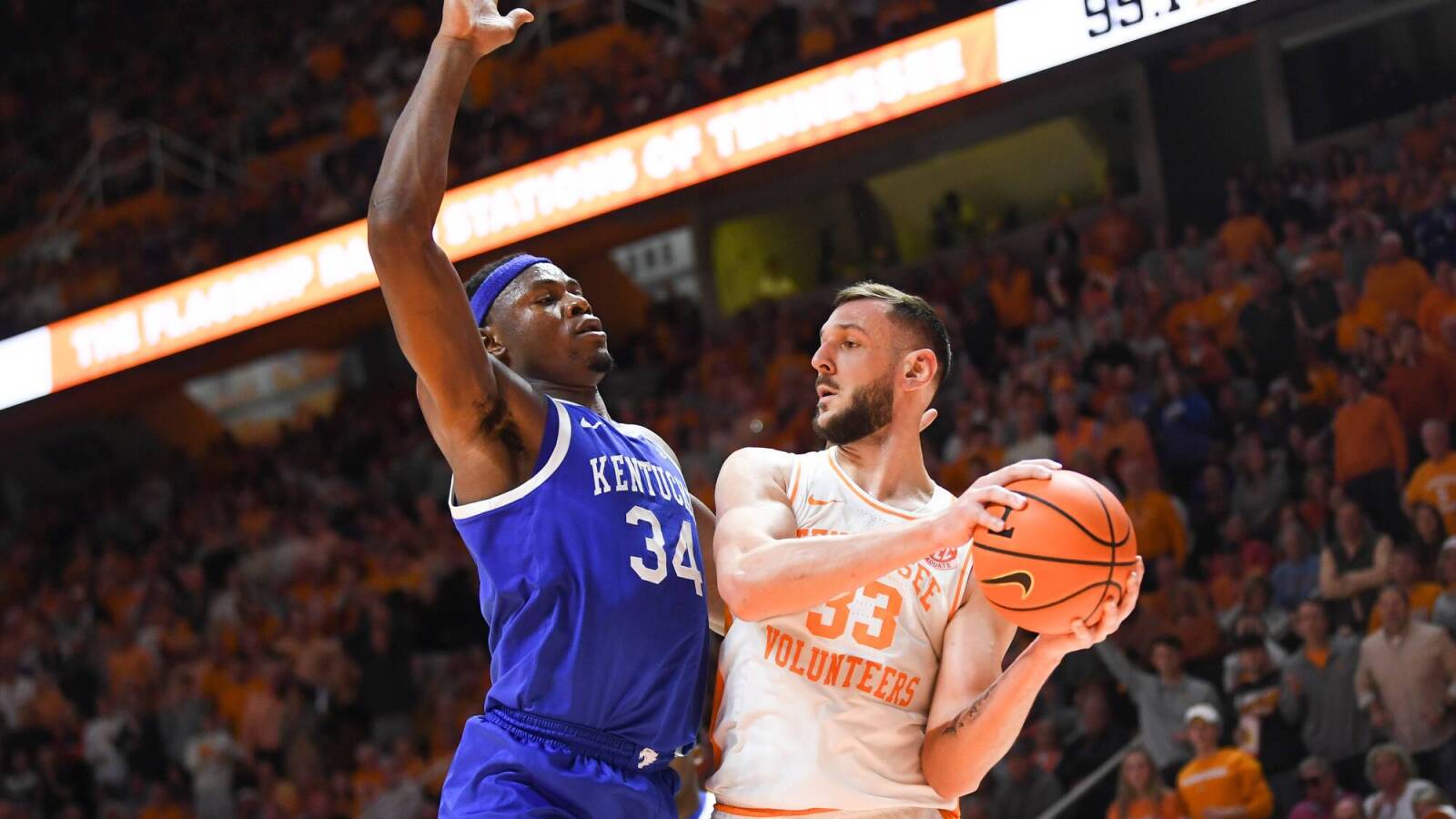 Madness hits early with huge number of ranked teams falling
 Is it March already?
Nine ranked teams lost to unranked opponents on Saturday, headlined by a pair of losses by top 10 teams as well as another by Associated Press No. 24 Duke.
Kentucky (11-6, 2-3 in SEC) began the day of upsets with a win at No. 5 Tennessee (14-3, 4-1 in SEC). The Wildcats won 63-56 in a vital win for the program. It's been tough sledding in Lexington. Earlier this week, a fan was removed from Rupp Arena after bringing in a sign seemingly urging coach John Calipari to leave for Texas.
On the day of ranked-vs.-unranked upsets, Tennessee was not only the highest-ranked team to lose but the only one to lose at home. The loss to the Wildcats was also the biggest upset by the pre-game point spread of any of the eight. 
The Volunteers were 10.5-point favorites against Kentucky. 
Five of the nine games were upsets in terms of the point spread. No. 23 San Diego State (13-4, 4-1 in Mountain West) lost 76-67 to New Mexico (16-2, 3-2 in Mountain West) after being an eight-point favorite.
No. 9 Arizona (15-3, 4-3 in Pac-12) was a 4.5-point favorite against Oregon (10-8, 4-3 in Pac-12) but lost 87-68. No. 15 Arkansas (12-5, 1-4 in SEC) lost 97-84 to Vanderbilt (9-8, 2-2 in SEC) despite being favored by three points.
Clemson (15-3, 7-0 in ACC) stormed the court after its underdog 72-64 win against No. 24 Duke (13-5, 4-3 in ACC).
No. 16 Miami (14-3, 5-2 in ACC), No. 18 Wisconsin (11-5, 3-3 in Big Ten), No. 19 Providence (14-4, 6-1 in Big East) and No. 20 Missouri (13-4, 2-3 in SEC) were the other ranked teams to lose to unranked opponents on Saturday. Each of those four was projected to lose according to pre-game point spreads.
NC State (14-4, 4-3 in ACC), Indiana (11-6, 2-4 in Big Ten), Creighton (10-8, 4-3 in Big East) and Florida (10-7, 3-2 in SEC) all scored big wins that not only proved oddsmakers right but could be catalysts to bigger things down the stretch.
To add to the madness, No. 17 TCU (14-3, 3-2 in Big 12) got the best of No. 11 Kansas State (15-2, 4-1 in Big 12) in an 82-68 win.
There are 56 days until the field of 68 is finalized but the sport's already in postseason form.