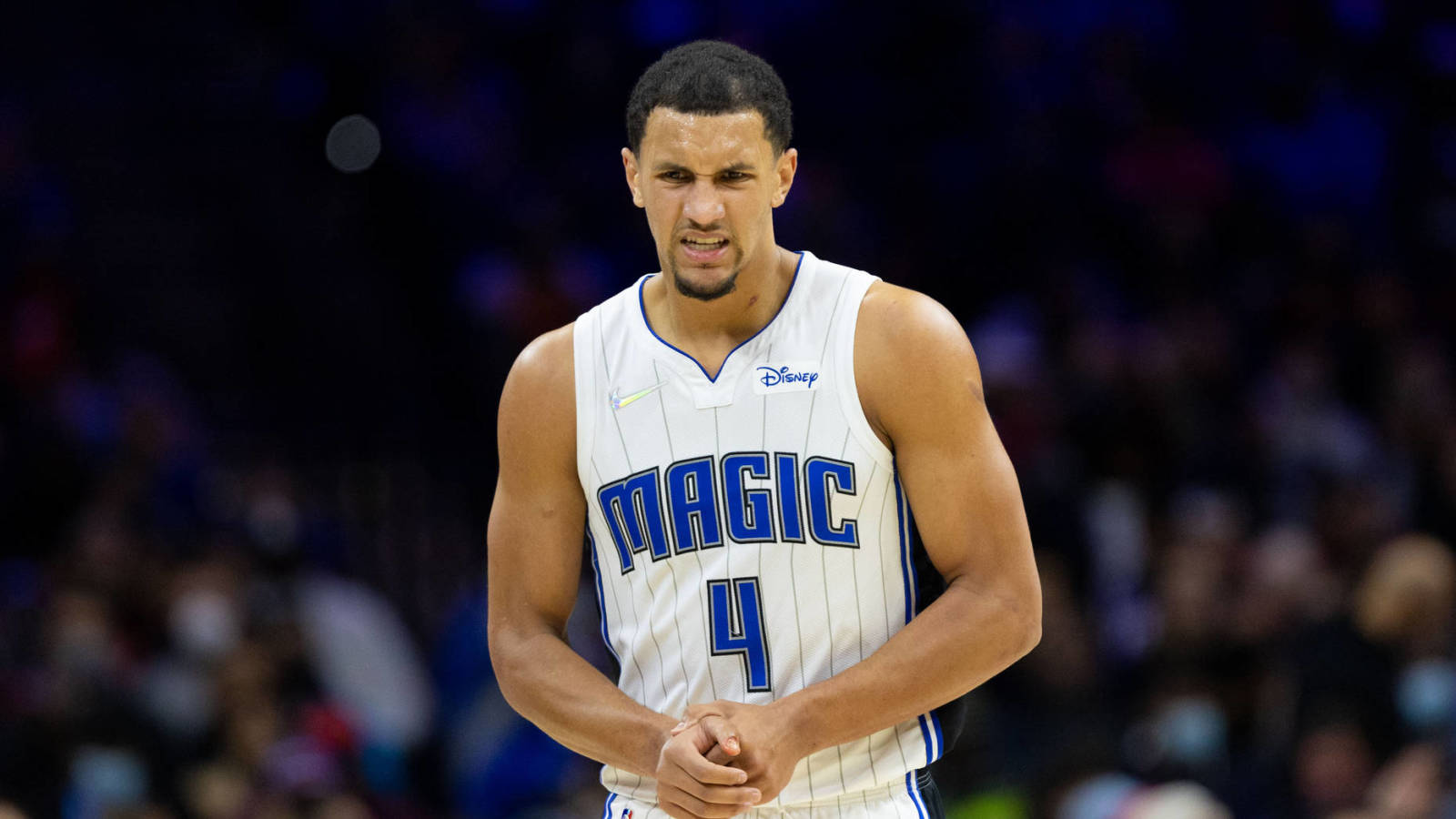 Magic's Suggs out 'extended period of time' with thumb injury
Orlando Magic point guard Jalen Suggs' rookie season has come to a screeching halt.
The 20-year-old suffered the injury during the fourth quarter of the team's loss to the Philadelphia 76ers on Monday night.
Following one season of college basketball at the University of Gonzaga, Suggs was selected fifth overall by the Magic in the 2021 NBA Draft. Through 21 games thus far — all of them starts — Suggs has averaged 12.3 points, 3.4 rebounds, 3.6 assists, 1.1 steals across 27.8 minutes while posting a 33.9/25.5/76.3 shooting line.
The Magic currently have the worst record in the NBA at 4-18 and have lost seven in a row.
Victor Barbosa is a passionate follower of MLB, the NBA and NFL, with a specific interest in the Boston-area teams. As a 90s kid, he knows how spoiled he's been, particularly with the BoSox run of championships (he grew up with a dog named Nomar and a cat named Big Papi). Now he lives with his fiancee and two pups (Hershey and Mosby) outside of Albany, NY. Follow Victor on Twitter at @vbarbosa1127.