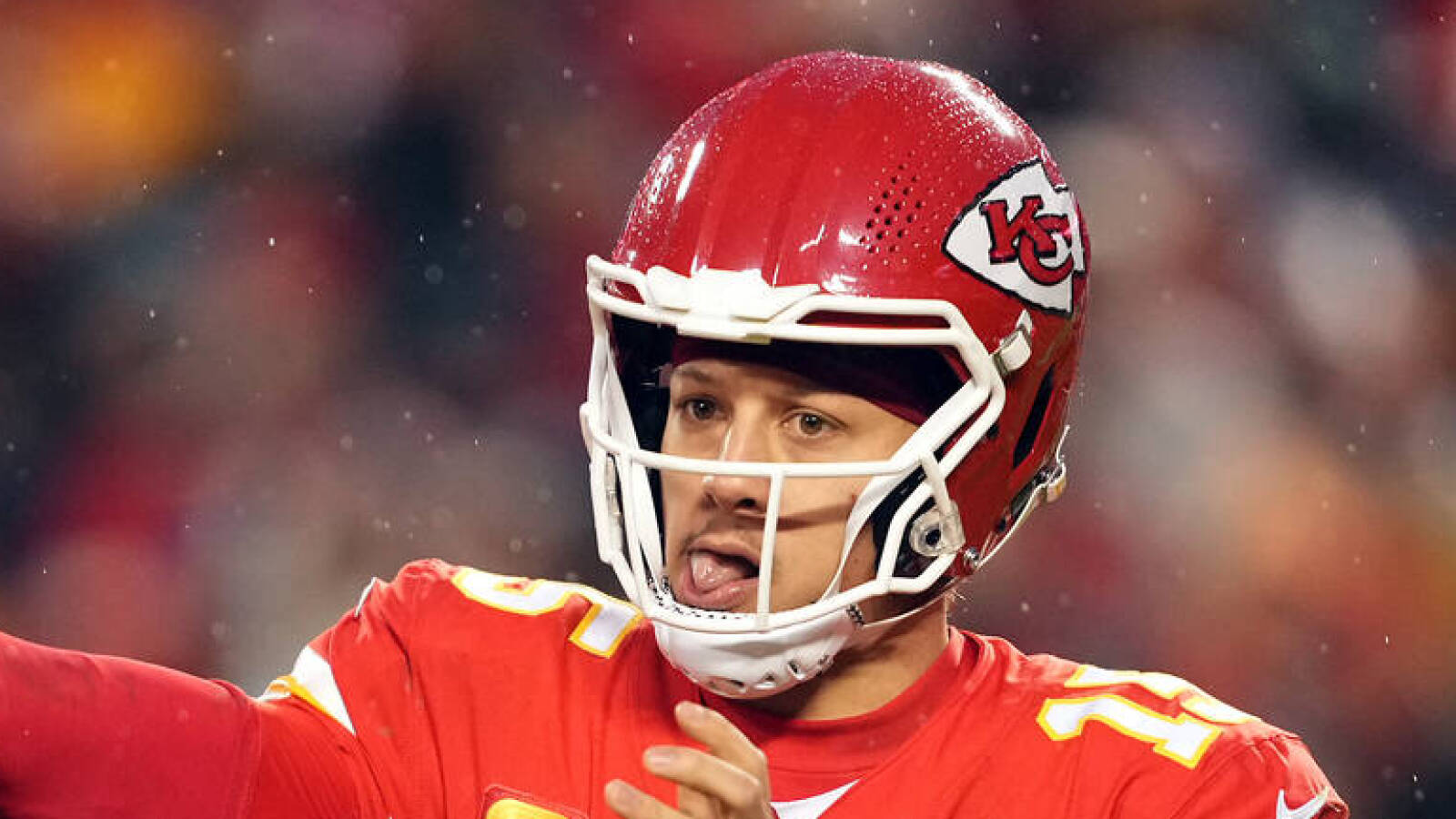 Mahomes, Kelce are on pace to be league's highest-scoring playoff duo
Patrick Mahomes and Travis Kelce, the Kansas City Chiefs dynamic duo, are on pace to become the NFL's deadliest postseason scoring combo. 
In the Chiefs' 27-20 Divisional Round victory over the Jacksonville Jaguars Saturday, Mahomes found Kelce for an eight-yard score on the team's opening drive. 
According to ESPN Stats and Info, the Mahomes to Kelce connection combined for 12 touchdowns in the playoffs, with only Tom Brady and Rob Gronkowski having more (15). 
With Gronk out of the league for now and Brady probably headed for retirement soon, Mahomes and Kelce could catch the iconic pair this year if things go right. 
After all, the two hooked up 12 times during the regular season, so what's three more in the postseason?
Hobbled by an ankle injury sustained in the first half, Mahomes was still effective against the Jags, finishing 22-of-33 for 195 yards and two touchdowns. 
Meanwhile, Kelce caught 14 passes for 98 yards and two scores, ending his night one catch shy of setting the single-game postseason record of 15 held by Darren Sproles and James White. 
Oddly enough, both Mahomes and Kelce awarded Saturday's game ball to backup quarterback Chad Henne. 
Entering the game briefly in the first half for an injured Mahomes, Henne led the Chiefs on a 98-yard scoring drive. 
Henne went five-of-nine on the 12-play drive, capping it off with a one-yard touchdown pass to Kelce. 
The Chiefs now await the winner of Sunday's division-round matchup between the Cincinnati Bengals and Buffalo Bills. 
Kansas City will undoubtedly be paying close attention because the result will determine whether or not the Chiefs will host next week's AFC Championship game or play at the predetermined neutral site, Mercedes-Benz Stadium in Atlanta.