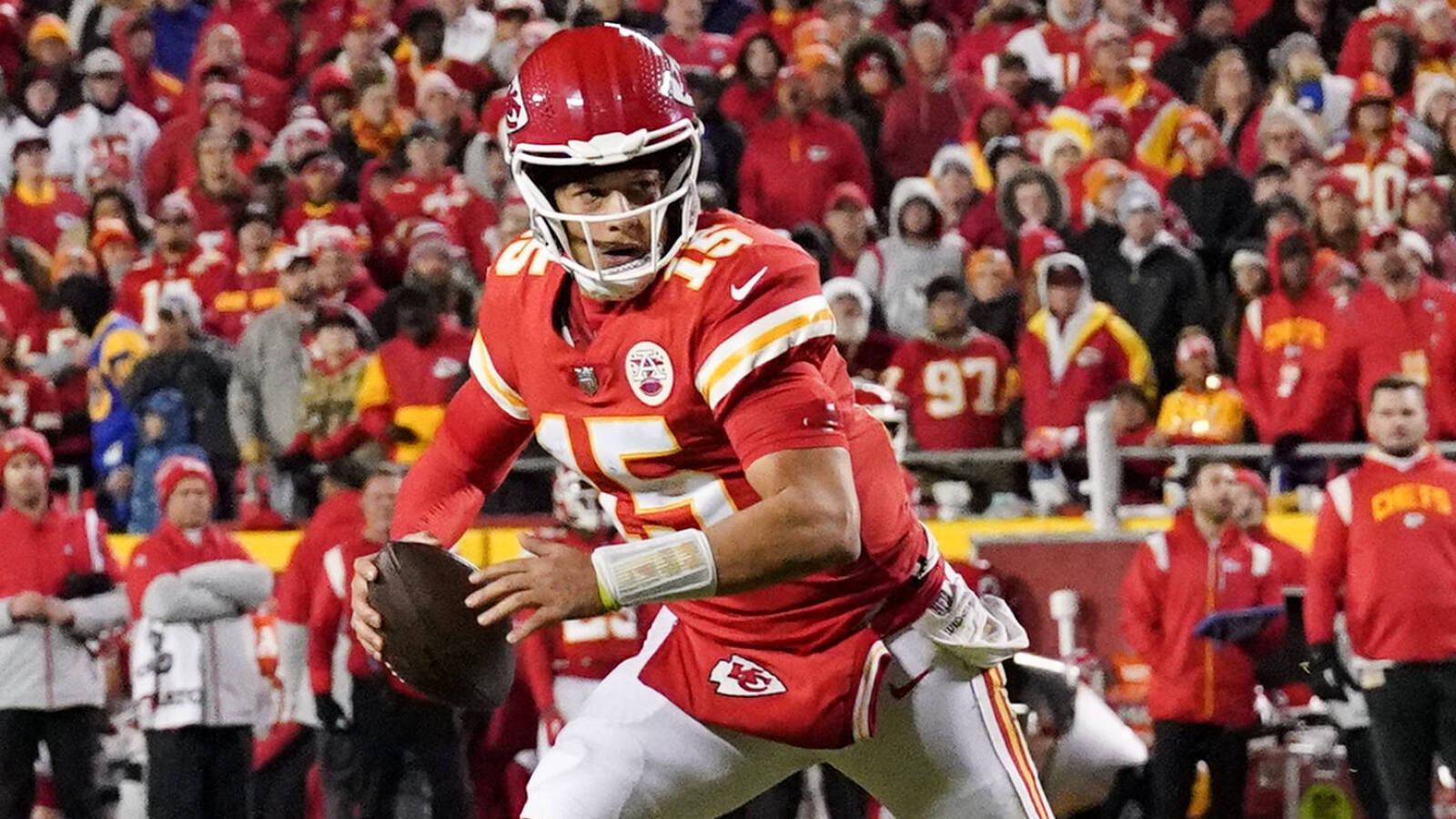 Mahomes talks facilitating Chiefs drafting him
Kansas City Chiefs quarterback Patrick Mahomes will likely go down as the greatest draft pick in the franchise's history. 
On the podcast "New Heights with Jason and Travis Kelce," Mahomes gave the two NFL veterans the inside scoop on how he exactly found himself playing at Arrowhead Stadium. 
It's no surprise a good number of NFL teams were interested in Mahomes coming out of Texas Tech. It's clear from that clip, however, that Mahomes wanted to be a Chief. 
The New Orleans Saints were one team well-known for their interest in Mahomes. 
However, Mahomes said on the podcast he had an idea teams were interested and gave the Chiefs a heads up pre-draft on when he thought he might be picked. 
The rest, as they say, is history. Mahomes has won a Super Bowl, an MVP honor, two AFC Championships and an NFL Offensive Player of the Year honor. 
He's helped Travis Kelce live up to his staggering talents at tight end, too. It's fun to hear Kelce get hyped during the podcast interview, hearing how his quarterback details his draft history. 
Mahomes is pushing for another MVP season and Super Bowl trophy this fall. Clips like this help show how it was meant to be all along that he's the one leading the Chiefs.