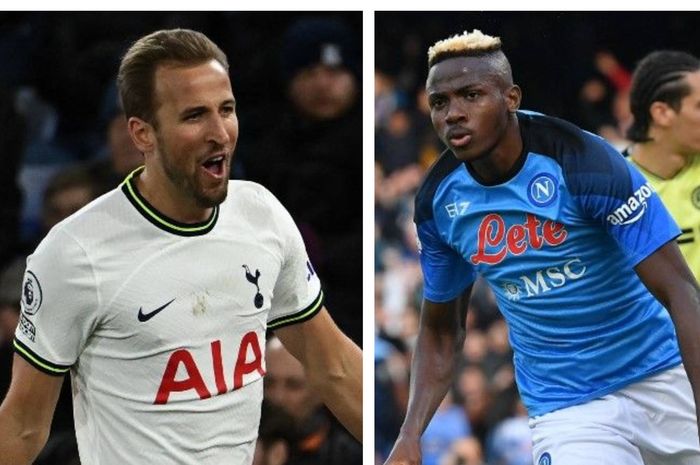 Manchester United Must Be Firm, Choose Harry Kane or Victor Osimhen?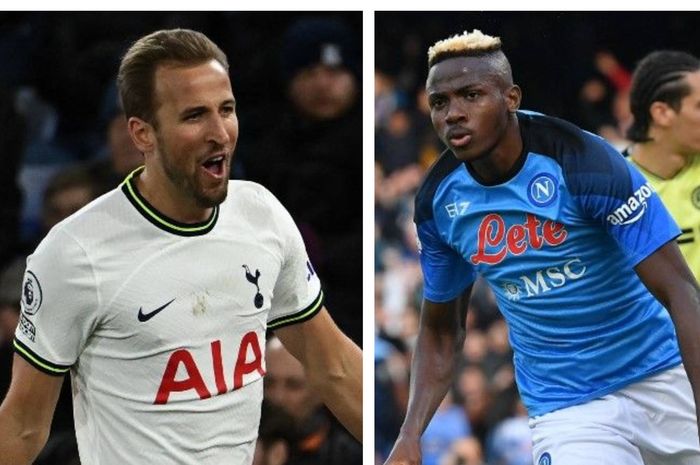 Harry Kane or Victor Osimhen? Manchester United must be firm in making a choice between their two target attackers.
Manchester United's hunt for a top bomber narrowed down to two names: Harry Kane (Tottenham) and Victor Osimhen (Napoli).
Both of them have pluses and minuses that the Red Devils really have to consider if they are serious about signing them in the 2023 summer transfer market.
What are the pluses and minuses? Let's take them one by one.
Goal record
The easiest parameter to determine the quality of a bomber is his ability to score goals.
There is no need to doubt Kane's productivity as a three-time Golden Boot winner in the Premier League.
This season his record in the Premier League touched the meter 16 goals.
Indeed, he lost far from The Monster Erling Haaland who is currently at the top of the top scorer list (25 goals).
However, Kane's collection of 18 goals in 29 cross-competition parties has kept the England national team captain worthy of mentioning having a productive season at his level.
On the other hand, Osimhen really enjoyed his most fertile period at Napoli.
The tall Nigerian bomber leads the list of top scorers in Serie A (14 goals).
What's special is that Osimhen achieved that number in just 16 appearances, or the ratio reached 0.8 goals per game.
Style of play
Osimhen transformed into a complete goal machine in Luciano Spalletti's side.
His playing style is more explosive and can score goals in a variety of ways.
Tall posture does not hamper his speed and agility when destroying defenses.
Meanwhile, Kane may not be as explosive as Osimhen, but he can be very reliable not only as an opportunity taker.
The all-time goal king for Tottenham and the England national team is also skilled as a creator and supplier for teammates, as evidenced by the 2020-2021 Premier League assist king title (14 times).
Transfer prices
On paper, Harry Kane and Victor Osimhen can be said to have transfer labels that are not much different considering various considerations.
Napoli has put up a 150 million euro fence for fans who want Osimhen.
Kane's transfer value is estimated to be not far from that, namely in the range of 170-175 million euros.
However, the latest rumors say that Spurs have increased their prices even crazier to 300 million pounds or approximately 5.5 trillion rupiah!
It appears to have been a bluff from Tottenham boss and notorious negotiator Daniel Levy.
How high Kane's personal desire to leave will be effective in reducing the transfer value so that it is realistic in the eyes of fans.
Meanwhile, Transfermarkt notes Kane's market value is higher (90 million euros) than Osimhen (70).
Future projections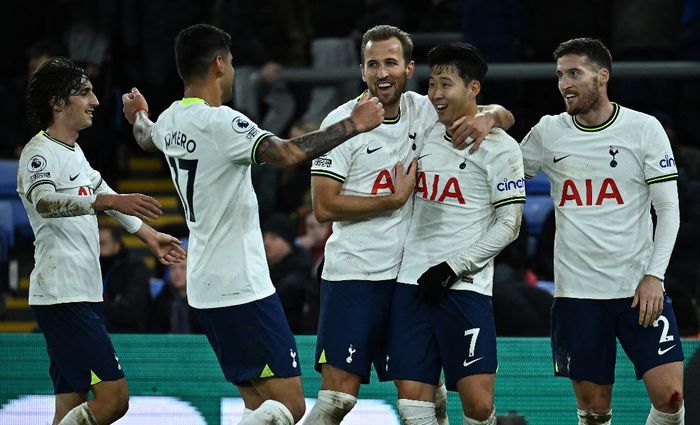 By recruiting Harry Kane, Manchester United will get a bomber who no longer needs to adapt to the atmosphere of competition in England.
Unlike the case with Osimhen, who never tried a career there.
Even so, the most expensive player in Napoli history has an advantage in terms of age and a longer career projection.
Osimhen is only 24 years old, while Kane is 29.
By buying Osimhen, United's investment in attack lines can be spread over the next few years.
If he is consistent, the club will not have to bother looking for a main center forward for the next 5-6 seasons.
As for Kane, the estimated golden age will not be as long as Osimhen because next year he will be in his thirties.
According to BolaSporter, from all these considerations, who is more suitable to be brought in by Manchester United next summer?