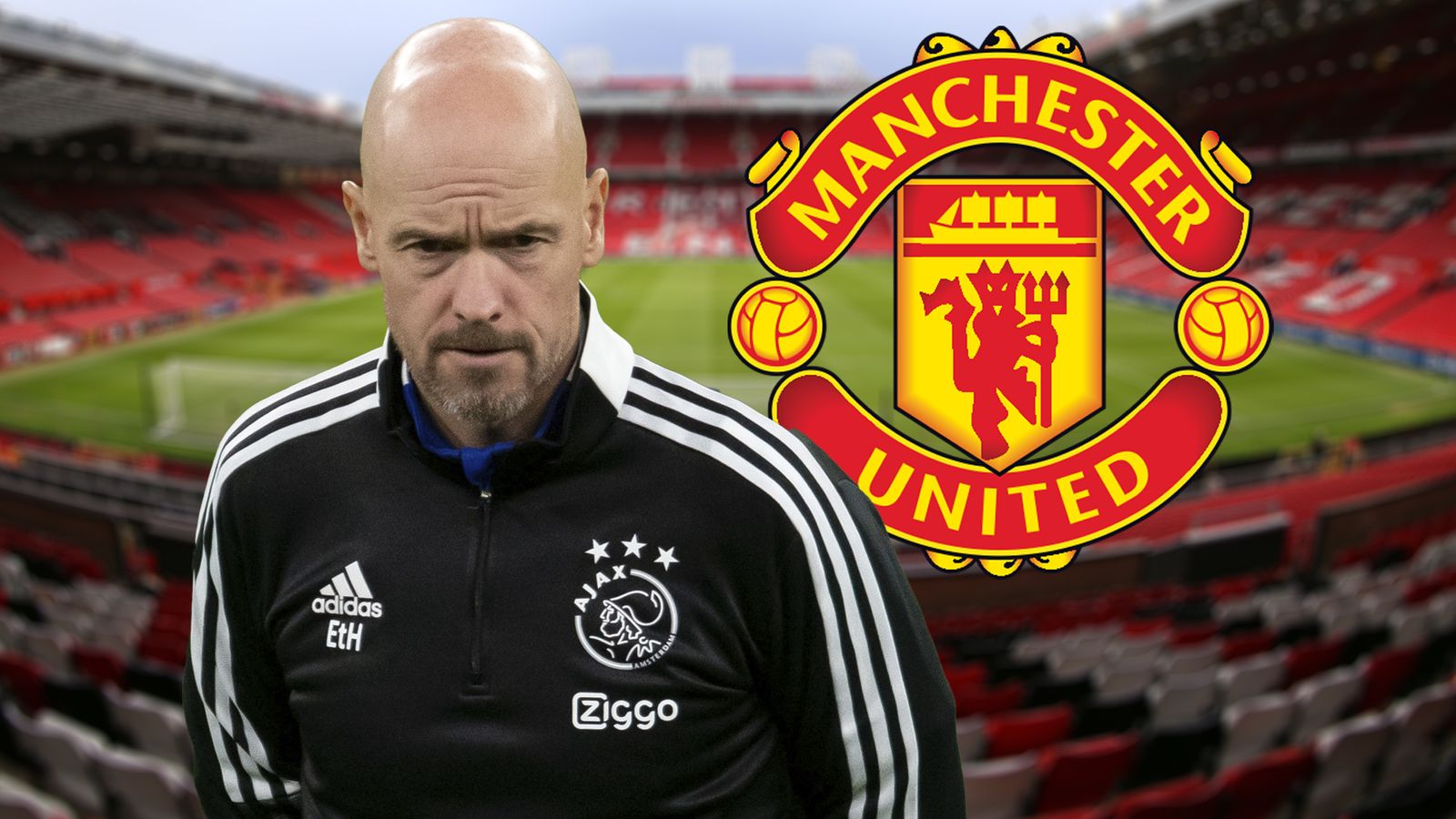 Manchester United will look to sign at least one new forward in the summer, and Ten Hag could play a key role in who they do sign – Sport Media News
Reports are growing suggesting that exciting PSV attacker Cody Gakpo could be on the move this summer. He's been one of the Eredivisie's standout players this season, scoring 16 goals while registering a further 15 assists.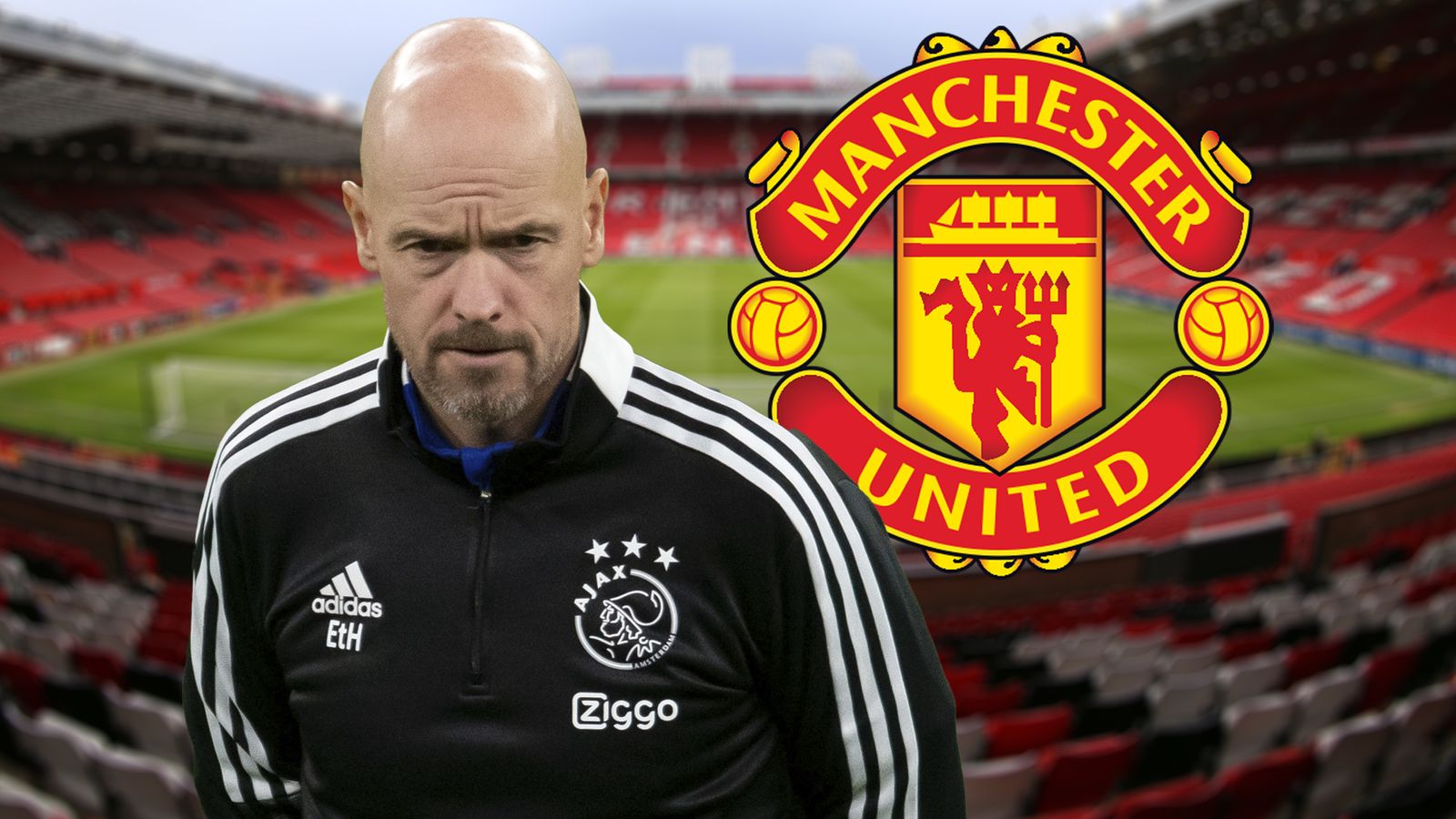 His goal contributions plus the high standard of his performances have attracted the interest of many top European sides, although interest cooled at the beginning of the year when the 22-year-old opted to sign a new deal with the Dutch side until 2026. Although that initially deterred some interested parties, there's now a growing school of thought that perhaps the deal was signed in order to guarantee a better transfer fee for PSV who it's believed could still be open to selling the forward this summer.
Manchester United are of course going to be in the market for at least one new forward as they look to replace Edinson Cavani when his contract expires. They're also going to be looking for a long-term replacement for Cristiano Ronaldo who is expected to leave next year at the conclusion of his own current deal.
Gakpo might not be an obvious direct replacement for either of those two based on his playing style and profile. However, he's still a very exciting attacker who should certainly be on United's radar.
In terms of that profile, Gakpo's is rather unique for a player who predominantly plays as a wide attacker. He's tall and stands at an imposing six-foot-two-inches.
This aids him in terms of his speed and he's able to take big powerful strides with the ball at his feet. He is also very skilful, averaging over 8.3 dribbles per 90 this season with a success rate of over 50 per cent.
For comparison, Marcus Rashford has averaged the most Premier League dribbles at United this season. Though his per 90 average (5.81) is noticeably lower than Gakpo's, as his success rate (44 per cent).
Gakpo usually lines up on the left within Roger Schmidt's favoured 4-2-3-1 formation, despite being right-footed. The benefit of this is that he can use his standout pace and skill to drive at defenders before chopping inside and unleashing shots at goal or threading passes into attacking teammates.
That's a big reason why he has such a standout return in terms of goals and assists – his success for PSV this season has been a direct thorn in the side of the rest of the Eredivisie, most notably for Ajax who are battling with Gakpo's side for the league title. Ajax's manager is of course Erik Ten Hag who we know is being considered for the Manchester United job.
Therefore somewhat invertedly, the level of Gakpo's performances this season could play a part in him one day coming to Old Trafford. While rivals right now, there's little doubt that Ten Hag would have been impressed by the PSV captain's form, and having watched him closely this year, it's more than possible that the managerial target could play a big role in pushing the club to make a move for the 22-year-old should he join United this summer.
https://sonic-2-la-pelicula-espanol.tumblr.com/
https://repelis-sonic-2-la-pelicula.tumblr.com/
https://descargar-sonic-2-la-pelicula.tumblr.com/
https://sonic-2-la-pelicula-gratis.tumblr.com/
https://ver-sonic-2-la-pelicula-gratis.tumblr.com/
https://ver-sonic-2-la-pelicula-online.tumblr.com/
https://cuevana-sonic-2-la-pelicula-2022.tumblr.com/
https://pelisplus-sonic-2-la-pelicula-hd.tumblr.com/
https://sonic-2-la-pelicula-pelis4k.tumblr.com/
https://sonic-2-la-pelicula-y-latino.tumblr.com/
Manchester United News: Manchester United is looking for their new permanent manager. They have their eyes set on Paris Saint-Germain's Mauricio Pochettino and Ajax's Erik ten Hag. Erik ten Hag, who still has 15 months left on his contract with Ajax has done a tremendous job with the Dutch club.
Under Erik ten Hag, Ajax has won two Eredivisie titles and two Dutch cups. Ajax almost reached the 2018/19 Champions League final under his management but fell short to a late goal by Tottenham Hotspurs. Ajax's technical manager Gerry Hamstra is hopeful that Erik ten Hag will stay on board.
Manchester United is likely to sign the Ajax manager but he is only just one of the many to be linked with the job. The Red Devils are also considering PSG's Mauricio Pochettino, Spain's Luis Enrique, and Sevilla's Julen Lopetegui for the manager post. Interim manager Ralf Rangnick will start a two-year consultancy gig in the summer.
Erik ten Hag is the hot favorite of Manchester United for their next manager. The Red Devils sacked Ole Gunnar last year right after the defeat against Watford who are currently in the relegation zone.
Manchester United is going through a tough phase currently. They are sixth in the Premier League table, four points behind Arsenal who have played a game less than United. Manchester United also had an early exit in the Carabao Cup. They also failed to put up a challenge in the FA Cup and the Champions League.
The last silverware that Manchester United won was the Europa League in May 2017 under Jose Mourinho. This season has been nothing but a disaster for the Red Devils. They got Cristiano Ronaldo back after 12 years but their defense let the team down.
Manchester United is at risk of losing a Champions League spot this season. With their position at the table being sixth, it is going to be a difficult task for them to qualify under such circumstances.
A new manager at Old Trafford might bring back the lost glory of the Red Devils. This is the reason why Manchester United wants a great manager and has eyes set on the likes of Erik ten Hag and Mauricio Pochettino.
However, there is no guarantee that Erik ten Hag will agree to manage the Red Devils. The Netherlands boss Louis van Gaal, who was a former Manchester United manager, gave a brutal opinion on Ten Hag's expected move to Old Trafford.
"I think Erik ten Hag is a great coach, he has shown that several times and a great coach is always good for Manchester United but Manchester United is a commercial club and those are difficult choices for a coach. It is better to go to a football club. I'm not going to supervise his career and he will call me himself. But he should choose a football club, not a commercial club." said Van Gaal on Erik Ten Hag.
United will be in great trouble if Erik ten Hag rejects their offer. Mauricio Pochettino on the other hand is also backed by PSG for another season. The Parisians are firing sporting director Leonardo instead of Pochettino for their Champions League failure this season.
The Red Devils will hope that they find a great manager to manage a team that has a lot of capabilities and has an enormous history. Manchester United is still considerably an English giant even though their last league title came in 2012-13.
Every man and his dog knows Manchester United need a centre-midfielder in the summer, but whas is their next biggest priority?
United have been crying out for a midfielder that can dominate games from the middle of the park for years, yet the need has repeatedly been ignored for lavish spending in other areas instead. Often unnecessarily.
It has left them with the often maligned duo of Scott McTominay and Fred as their best option as Paul Pogba doesn't have the discipline to play in a deep role, Nemanja Matic can't start more than once a week and Donny van de Beek never settled at Old Trafford. While both members of 'McFred' have had great individual moments and performances — with the Brazilian, in particular, impressing of late — they have never made for a consistent partnership.
Thankfully, the club has now realised the error of their ways and has made a new midfielder their biggest priority ahead of the summer transfer window, with Declan Rice the top target. The West Ham talisman has all the attributes to fix United's midfield problems but with fierce competition and a steep asking price he may be difficult to acquire.
Should United miss out then an alternative will need to be signed, with the likes of Youri Tielemens, Aurelien Tchouameni, Ruben Neves and Jude Bellingham all being strongly linked.
https://sonic-2-la-pelicula-latino.tumblr.com/
https://megatube-sonic-2-la-pelicula.tumblr.com/
https://pelisplus-sonic-2-lapelicula.tumblr.com/
https://cuevana-sonic-2-lapelicula-hd.tumblr.com/
https://repelis-ver-sonic-2-lapelicula.tumblr.com/
https://ver-sonic-2-lapelicula-gratis.tumblr.com/
https://sonic-2-lapelicula-latino-4k.tumblr.com/
https://cuevana-sonic-2-lapelicula-4k.tumblr.com/
https://repelis-sonic-2-lapelicula-hd.tumblr.com/
https://ver-sonic-2-lapelicula-2022.tumblr.com/
However, midfield is far from United's only problem on the pitch — even if it is the biggest — and other positions are likely going to have to be strengthened in order to make them Premier League title contenders again. Especially as Edinson Cavani Jesse Lingard, Juan Mata and Lee Grant will all almost certainly leave in the summer when their contracts expire.
With Van de Beek, Cristiano Ronaldo, Anthony Martial, Dean Henderson and even Marcus Rashford all having uncertain futures, too, a lot of replacements may be needed.
You certainly couldn't add argue if United moved straight on to signing a striker after landing a midfielder, but they've got another year of Cristiano Ronaldo to come and alternative options if the worst happens and he's unavailable at any point.
There's a bigger hole to fill when it comes to the starting XI and that's at right-back. Aaron Wan-Bissaka just isn't creative enough to play full-back in a team with ambitions of winning the biggest titles and it's hard to see him fitting into an Erik ten Hag or Mauricio Pochettino team. Diogo Dalot is a reasonable backup but it still feels like a risk to have him as the first choice for a full season.
If Ten Hag lands the United job then perhaps they could sign his current right-back, Noussair Mazraoui. The Morrocan has been an impressive attacking full-back for Ajax and he's out of contract this summer, so is available for nothing. Barcelona and Bayern Munich are linked with him, but the attraction of continuing to work with Ten Hag could be key.
United are desperate to add a younger striker to their squad at the end of the season and with Edinson Cavani set to leave for free there will be a great need to alleviate the reliance on Cristiano Ronaldo. The long-term succession plan should be to bring in a forward this summer who can learn from the Portuguese for one season before eventually helping to replace him next year.
Ole Gunnar Solskjaer himself noted the need for a physical forward to offer a focal point in attack and once again, that should be the objective this summer so that United have a physical presence going forward.
Benfica forward Darwin Nunez looks to be a very promising player and has excelled this season with a staggering 26 goals from just 33 appearances across all competitions. Not only has he plundered goals in the Portuguese top-flight but he has four goals in the Champions League too, proving to be a player for the big occasion and playing a key role in their progression to the quarter-final stage.
With midfield such a glaring necessity for United in the summer, the club might be forgiven for concentrating all their energy on that department and forgetting about other priorities — but they really ought not to. With Cristiano Ronaldo now 37 and unable to play a high-energy style every week (that's if he stays at the club anyway), plus Cavani's departure and the Mason Greenwood situation, United need to act.
It's high time United's recruitment seem sought an under-the-radar striker signing to inject some energy into their attacking line. They have Jadon Sancho and Anthony Elanga as two very promising wide players but they need a focal point with potential and the ability to bag loads of goals.
They should look no further than Real Sociedad and Sweden forward Alexander Isak, who possesses all the technical and physical attributes United need from their striker: quick, mobile, strong, gifted with the ball at his feet and still only 22. His goals for Sociedad have dried up a touch lately, but he still has 30 of them in 63 La Liga starts, plus nine for Sweden already. He's not the finished article like a Harry Kane or Erling Haaland but he'd be a seriously smart and exciting addition.
Should Cristiano Ronaldo remain at the club then the need for a striker hopefully shouldn't be quite as pressing, especially as Joe Hugill is continuing to push his way towards the first-team. A position they should look at sooner is centre-back.
It's amazing that they have to after signing Raphael Varane last summer but, while he's been great when on the pitch, his injury record has often left United exposed. Harry Maguire is enduring a terrible season, Victor Lindelof is decent but has a ceiling and Eric Bailly and Phil Jones can't be relied upon due to the amount of time they spend on the sidelines. Another quality option is needed.
United have been shipping goals all season, with only Leicester City conceding more than them in the top 10, and while a new midfielder should help them become more solid another signing in the heart of defence should be brought in to secure the back-line.
The best option could be Antonio Rudiger, who has proven his quality in the Premier League and looks likely to be available on a free this summer when his contract at Chelsea expires. There will likely be stiff competition for him, though.
Erik Ten Hag is among a handful of names linked to the top job at Manchester United; club insist no preferred candidate for the role; Ten Hag and Mauricio Pochettino are the frontrunners to be next permanent manager at Old Trafford
United held official talks with the 52-year-old last week which were billed as "very positive", and Sky Sports News understands that a process of due diligence has followed over what it would entail should they choose to hire him.
Ajax granted permission for the formal discussion to take place and have not been obstructive to the process.
Sources close to Ten Hag and the Dutch club have suggested that dialogue has taken place over the financial element as well as how to handle a possible announcement – should the process progress that way – in terms of timing and presentation, given Ajax are in a tight title race.
However, United insist this is premature, and no formal enquiry has been put forward in that regard. They have made it very clear that they do not have a preferred candidate yet to take charge next season, and are simply following a rigorous process to settle on the right man.
Ascertaining compensation figures and ease of appointment will be done with all candidates. The club feels it is unfair to portray Ten Hag as the frontrunner for the position when they are still working through their shortlist.
Mauricio Pochettino and Luis Enrique are also under consideration, while Julen Lopetegui seemingly ruled himself out of contention by saying: "I am where I want to be. Continue on the Sevilla bench next season? I have no doubt."
Sources have intimated Ten Hag would be the easiest to secure as Ajax expect him to leave and have been smooth to negotiate with.
Paris Saint-Germain, meanwhile, will part company with Pochettino on their terms and not that of another club.
It has been reported they would have to fork out between £15m to £20m if they sack the Argentine and his staff, an outlay that would be saved if he was offered and accepted another job.
Pochettino and Ten Hag have long been considered the favoured options for the job, a line of reporting that hasn't been discouraged by United.
Interest in Enrique is complicated by his commitment to Spain, who he is due to lead at the World Cup in Qatar.
https://ver-sonic-2-lapelicula-espanol.tumblr.com/
https://descargar-sonic-2-lapelicula.tumblr.com/
https://hd-cuevana-sonic-2-lapelicula.tumblr.com/
https://ver-sonic-2-lapelicula-online.tumblr.com/
https://ver-sonic-2-lapelicula-y-latino.tumblr.com/
https://sonic-2-lapelicula-en-latino.tumblr.com/
https://cuevana-hd-sonic-2-lapelicula.tumblr.com/
https://ver-pelis-sonic-2-lapelicula.tumblr.com/
https://ver-cuevana-sonic-2-lapelicula.tumblr.com/
https://ver-repelis-sonic-2-lapelicula.tumblr.com/
Harry Maguire is facing a fight for his Manchester United future; Mesut Ozil has no plans to leave Fenerbahce; Everton will sell Richarlison or Dominic Calvert-Lewin this summer after their financial woes were revealed
Harry Maguire is facing a fight for his Manchester United future.
Exeter Chiefs director of rugby Rob Baxter is open to discussions about becoming Eddie Jones's successor.
Chelsea chairman Bruce Buck is confident he has not breached any rules or undermined the integrity of the club's sale by facilitating a meeting between Tom Ricketts and the club's former player Paul Canoville.
Fulham have received a bailout of nearly £250m from their billionaire owner Shahid Khan as they count the cost of a disastrous Premier League campaign a year ago.
Gareth Southgate has warned Harry Maguire that he is not guaranteed a starting place at the World Cup in the wake of the England defender being booed by his own fans at Wembley.
Manchester United's hopes of signing Benfica's £60million-rated striker Darwin Nunez are expected to hinge on whether they qualify for next season's Champions League, and a move to Spain remains the most likely outcome with Atletico Madrid remaining front-runners.
The England and Wales Cricket Board has been warned to tread very carefully in any restructuring of the first-class game and to make sure that as many counties as possible continue playing at the highest level
FIFA has been slammed for allowing banned Russian delegates to attend congress in Qatar.
Five substitutions are expected in the Premier League next season
Groups rivalling the Ricketts consortium bid for control of Chelsea are angry at what they believe to be preferential treatment shown to the Chicago Cubs owners.
Manchester United are facing competition from a number of other clubs, including one based in Germany, for the signature of Erik ten Hag, while Ajax will make another effort to persuade their manager to stay and see out his contract until 2023.
Callum Hudson-Odoi is weighing up whether to switch allegiance from England to Ghana after the African nation qualified for the World Cup.
David Warner is expected to be the first overseas player taken in the Hundred draft next week after he entered himself in the highest salary bracket of £125,000.
Jack Buckner will be unveiled today as the new chief executive of UK Athletics, with senior figures in the troubled sport hoping that it will spark a period of recovery.
Borussia Dortmund have admitted defeat in the battle to keep Erling Haaland out of the clutches of champions Manchester City.
Kalvin Phillips has told Leeds he is prepared to sign a new contract with them this summer.
Aston Villa will step up their bid to keep World Cup-bound star Matty Cash after he helped Poland to Qatar as Atletico Madrid and AC Milan remain interested in the attacking right-back.
Djed Spence has confirmed he wants a Premier League move – as rivals Arsenal and Tottenham line up a £20million summer bid.
Arsenal beat Brentford 4-1 in a match behind closed doors as Alexandre Lacazette scored a hat-trick.
"Superstar" horse Jet Powered is expected to make his debut on Saturday.