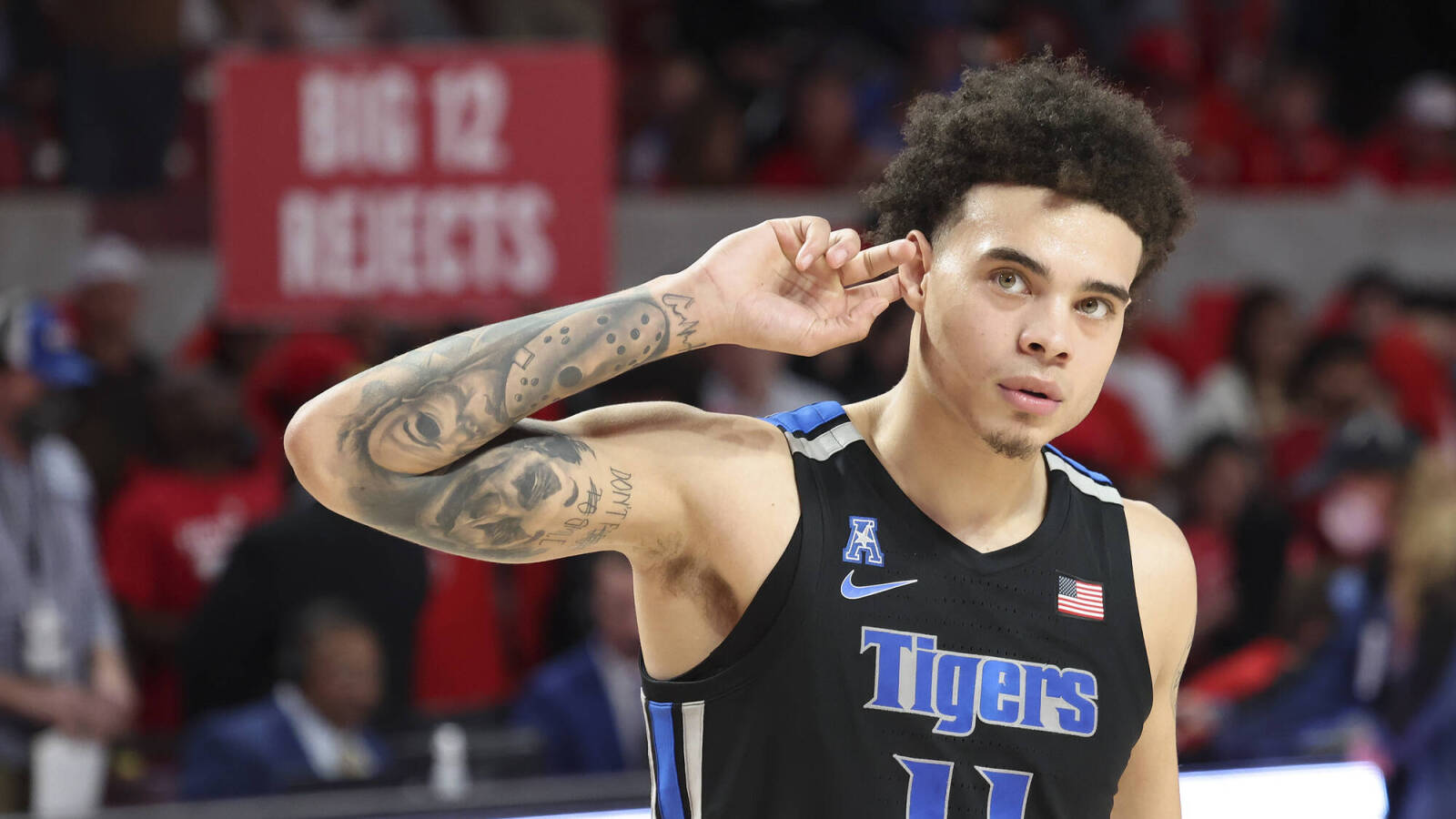 Memphis stuns No. 6 Houston to win fifth straight game
The unranked Memphis Tigers are red hot, and no win this season has been more impressive than their 69-59 victory over the No. 6 Houston Cougars on Saturday.
The win was a fifth straight for Memphis, which hasn't lost since coach Penny Hardaway ripped into the media in January after he was asked if he was still confident he could get the job done as coach. At the time, Hardaway said the Tigers weren't winning because they didn't have their full roster. Leaders DeAndre Williams and Landers Nolley II were both out with injuries at the time.
In the win Saturday, Nolley led Memphis with 20 points, three assists, and two rebounds. Williams added 13 points, four assists, three rebounds and three steals.
Houston led at halftime, 31-28, but Memphis surged ahead with a 15-5 run in the opening minutes of the second half. While the Cougars rallied to take back the lead, Memphis went on another run and outscored Houston, 21-6, in the final five minutes of the game.
The win was Memphis' first on the road against a top-10 team since 2005 and it snapped a 37-game home winning streak for Houston. The two teams are set to meet again in Memphis on March 6.