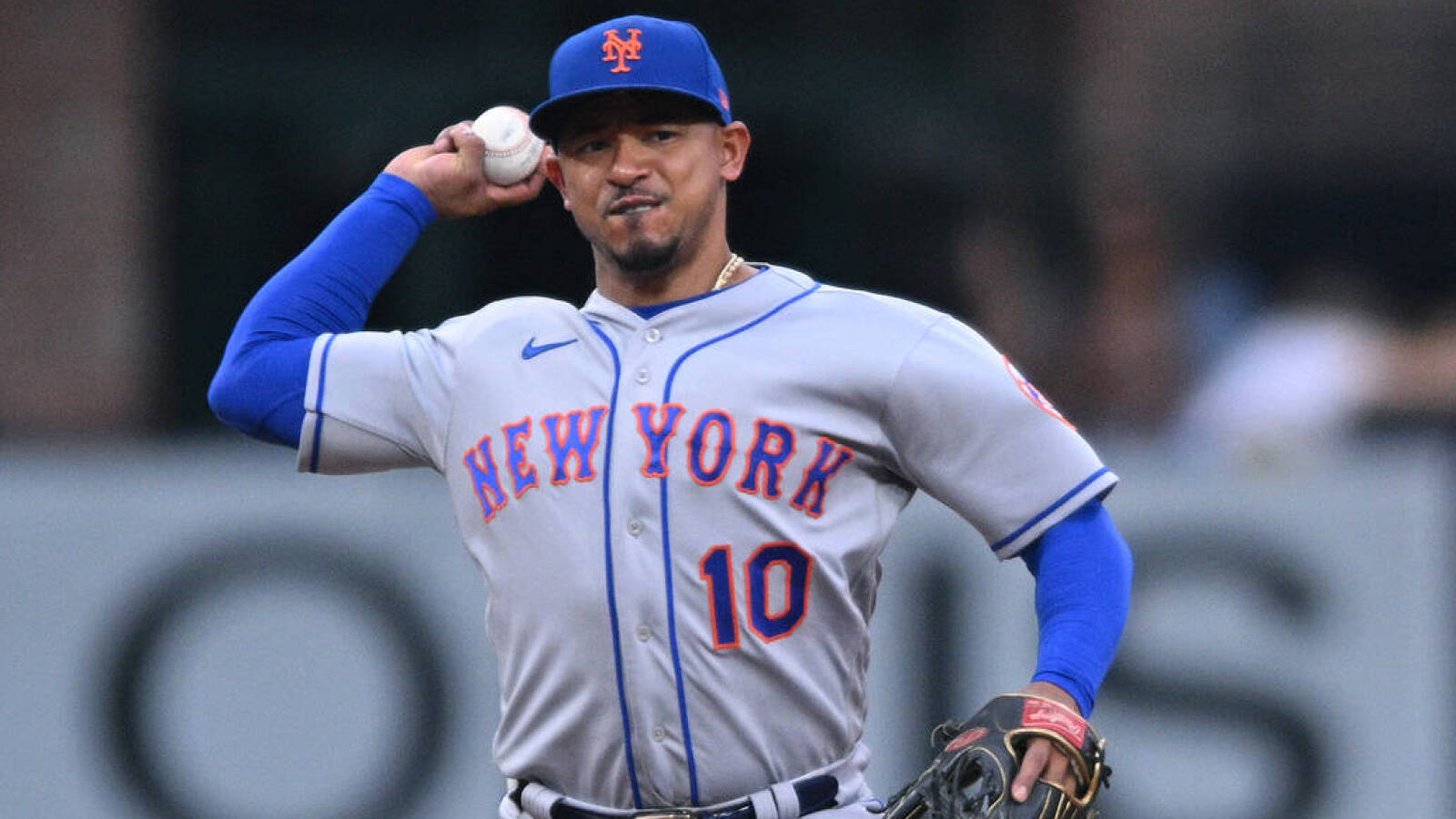 Mets' Escobar reportedly had tests after vision problems
The New York Mets rallying from behind to defeat the Milwaukee Brewers 5-4 at Citi Field on Thursday night has been somewhat overshadowed by a pair of occurrences. 
Mets right-hander Tylor Megill was lost likely through at least the end of July with a right shoulder strain he suffered while on the bump against Milwaukee. Meanwhile, Mets third baseman Eduardo Escobar missed the victory due to what manager Buck Showalter called a "non-workplace event" while speaking with reporters after the game, per Mark W. Sanchez of the New York Post. 
"That's all I can say legally," Showalter remarked at that time. 
According to Phillip Martinez of SNY, "several" Mets players said ahead of Friday's home game versus the Miami Marlins that Escobar "was taken to the hospital after having issues with his vision and experiencing dizziness." Showalter confirmed Escobar did undergo tests at a hospital but wouldn't divulge the reason. 
"He's had quite the night. Not working on a whole lotta rest," Showalter said of Escobar. "I think he's trying to catch up on rest in the locker room… He'll be available (off the bench Friday) and I expect him to be back in the lineup tomorrow (Saturday), starting." 
Across 60 games this season, Escobar has slashed .236/.301/.397 with five home runs and 25 RBI.