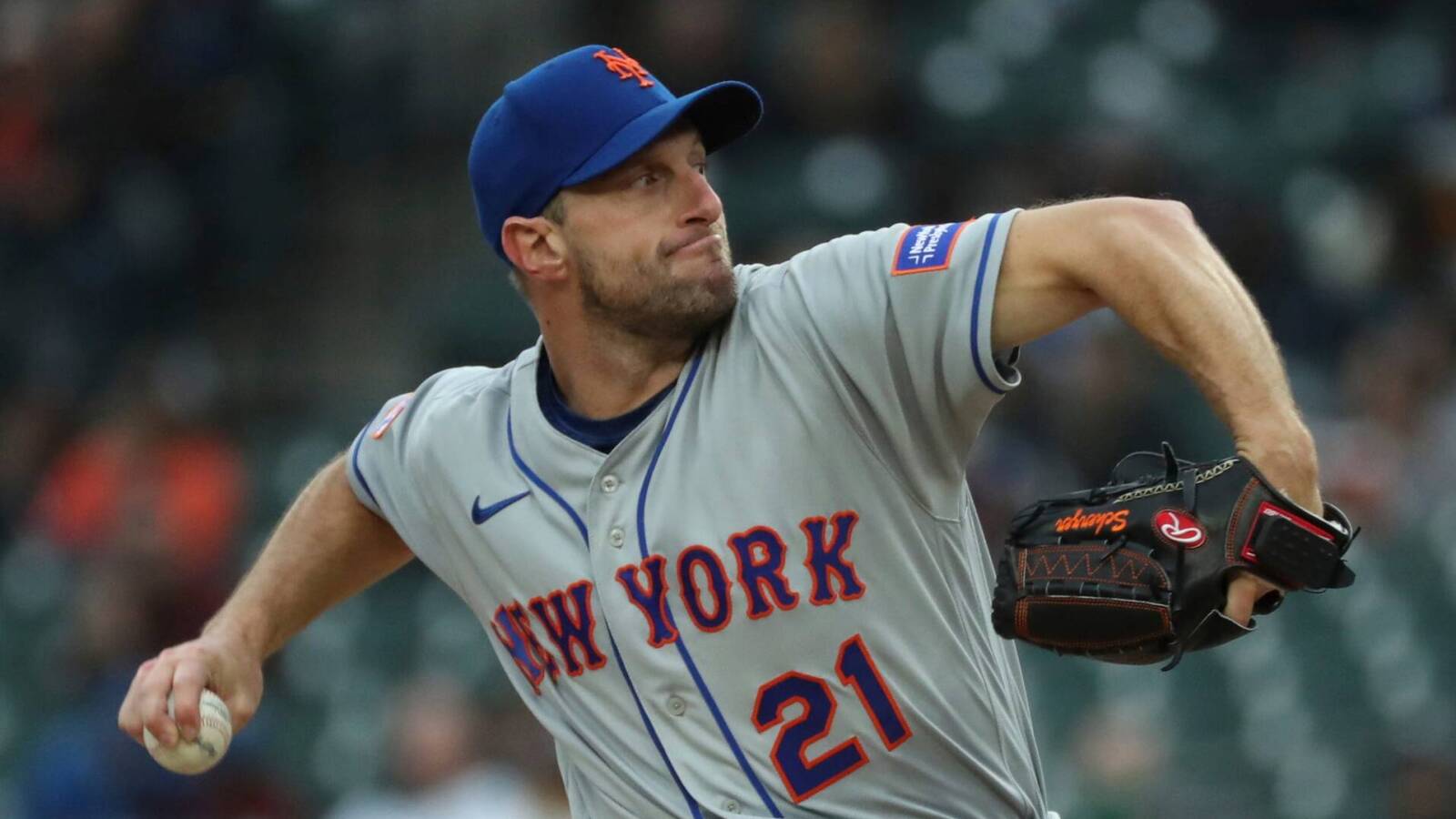 Mets' Max Scherzer scratched from start
There's a new reason for fans of the New York Mets to worry about co-ace Max Scherzer. 
The 17-18 Mets confirmed that they scratched Scherzer from his scheduled start Tuesday night at the 14-20 Cincinnati Reds due to neck spasms. Left-hander David Peterson is starting in Scherzer's place at the Great American Ball Park, and SNY's Andy Martino reported that the veteran's neck problem "is considered minor and the team does not think there is a scapular injury."
Martino's update won't ease the minds of concerned Mets supporters. 
Scherzer admittedly "struggled" to adapt to the new MLB pitch clock over his first three starts of the season before he was ejected from his April 19 outing at the Los Angeles Dodgers due to rules related to the use of foreign substances. The three-time Cy Young Award winner received a 10-game suspension even though he insisted he used only league-approved rosin mixed with sweat that day, and insiders and former players criticized the league over Scherzer's punishment. 
Scherzer then surrendered eight hits and six earned runs across 3.1 innings of work in his return to the bump last Wednesday at the Detroit Tigers. After his spin rates and velocity were down against Detroit, the 38-year-old acknowledged he was trying to pitch through lingering soreness around his shoulder blade.
In his five starts on the campaign, Scherzer has gone 2-2 with a 5.56 ERA in only 22.2 innings of work. It's unclear if he'll head to the injured list. 
The big-spending Mets paired Scherzer with fellow three-time Cy Young Award winner Justin Verlander this past offseason to assemble what was hoped to be a dominant one-two punch atop the starting rotation. Verlander spent the opening month of the season on the injured list with a shoulder issue and only made his official Mets debut last week. 
With both Jose Quintana (stress fracture in his rib) and Carlos Carrasco (inflammation in throwing elbow) away from the big-league club, New York's rotation continues to be an unexpected weakness through the first half of May.