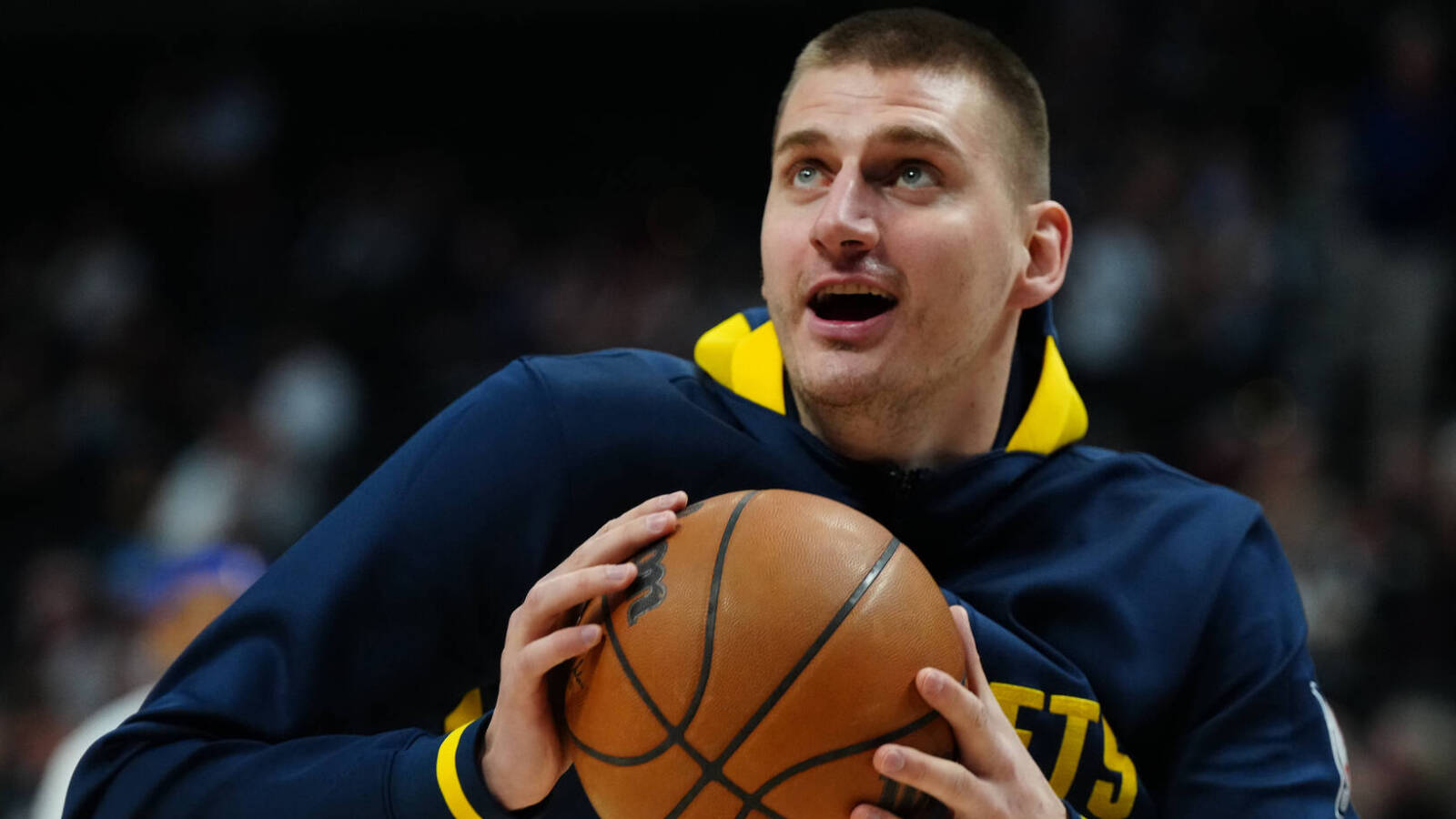 Michael Malone downplays Nikola Jokic's wrist injury
The right wrist injury that sidelined Denver Nuggets star Nikola Jokic on Friday has been "bothering him for a while," head coach Michael Malone said before the game, per Mike Singer of the Denver Post. However, the team doesn't seem to have any long-term concerns about that wrist issue, which doesn't appear to be serious, Singer adds.
While it may be true that Jokic has been dealing with the ailment for a while, the impact on his performance hasn't exactly been noticeable. In his last 10 games, he has averaged 24.9 points, 11.2 rebounds and 10.9 assists on .625/.524/.889 shooting. On the season, he's averaging a near-triple-double with 24.9 points, 11.0 rebounds and 9.7 assists as he makes a case to win his third straight MVP Award.
Jokic and the Nuggets made the decision to sit him on Friday to let the wrist "calm down" a little, according to Malone, who expressed optimism that the two-time MVP will be available again on Sunday against the Magic. The first-place Nuggets still beat the Clippers on Friday, 115-103, without Jokic.
Here are a few more injury updates from around the league:
Another former MVP has been dealing with a nagging injury, and it will sideline him on Saturday — Bucks star

 

Giannis Antetokounmpo is out for a second consecutive game due to left knee soreness, head coach

 

Mike Budenholzer confirmed,

 

via Eric Nehm of The Athletic. Antetokounmpo scored single-digit points last Friday for the first time all season, then did it again on Wednesday, so it certainly seems like the knee pain has been bothering him.
Pacers center

 

Myles Turner missed a second straight game on Friday due to back spasms, and while head coach

 

Rick Carlisle doesn't expect to be a long-term problem, he said the big man is unlikely to play on Saturday, per

 

Dustin Dopirak of the Indianapolis Star. "It will be days, not hours, how about that?"

 

Carlisle said. "There's no concern that this will be anything but a minor thing. (Saturday) is maybe a reach. … Next week is more likely, but we'll see."
Hawks

 

center Clint Capela

 

missed his ninth consecutive game on Friday due to a right calf strain. Capela is making steady progress, but he is still feeling some soreness in his calf. As long as that's the case, the injury isn't healed, according to head coach Nate McMillan, who said there's still no timeline for the 28-year-old's return, via Lauren L. Williams of the Atlanta Journal Constitution.