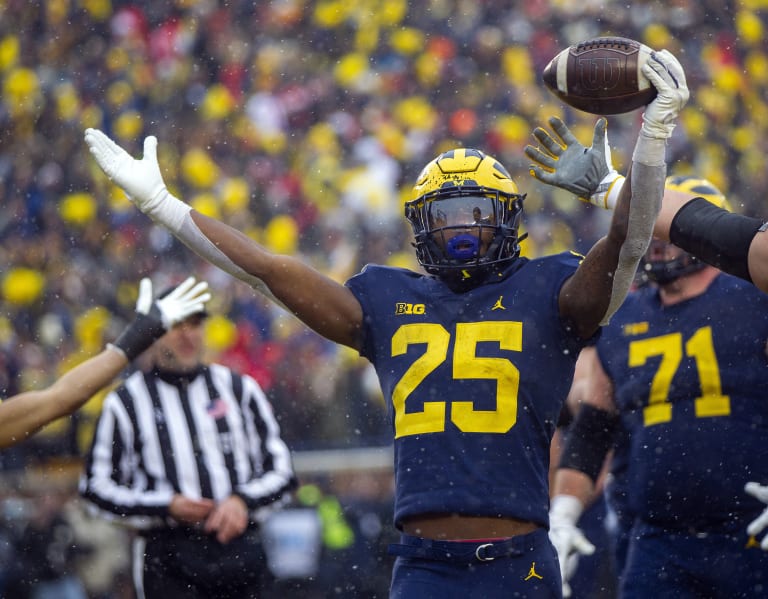 Mind of Mike: Thoughts on Tuesday's new CFP rankings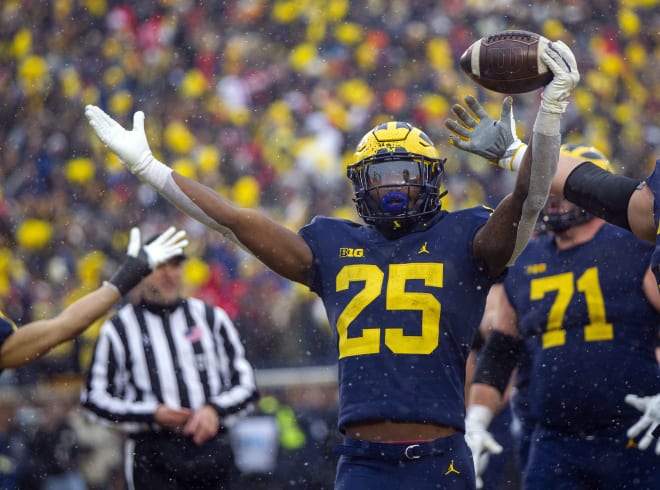 UGA remains No. 1, as we knew would happen, but No. 2 was up for grabs. Michigan would have been my choice – and the committee agreed – as Alabama continues to struggle, and the Wolverines now have a huge win on their resume after beating Ohio State. Cincinnati remained fourth, which of course was not a stunner. But the path to the playoff has become very clear now. Georgia wins and the Bulldogs are in, and if they lose to Alabama I still think they remain at No. 4 and stay in. Alabama has to win to be in, period. Michigan beats Iowa and it is in, and if Cincinnati beats Houston it appears the Bearcats are in. Oklahoma State can slide in if it beats Baylor and Alabama or Michigan loses, while Notre Dame at No. 6 can get in if Oklahoma State and Michigan lose. At least those are my thoughts.
*****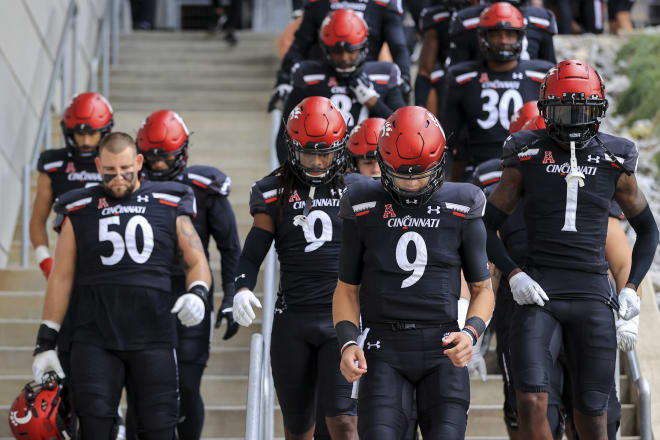 How about this scenario? UGA beats Alabama and Michigan loses to Iowa, Oklahoma State loses to Baylor and Cincinnati loses to Houston. Who do you have in? Obviously, UGA is No. 1, but would Notre Dame jump to No. 2 with no coach? Would Michigan stay in or would Ohio State at No. 7 somehow leapfrog the Wolverines even though they lost head to head? And what about Oregon if the Ducks win the Pac-12 in a rematch over Utah? Could they slide in or would Baylor get in even though it dropped a spot after struggling against Texas Tech? This type of chaos would be fun, as would Alabama beating UGA to see what that does to the Bearcats. Alabama would be in as would Michigan if it won, and you can't really knock UGA out, can you? That's three spots but would the committee jump Cincinnati if Oklahoma State whooped Baylor? I can't see the Bearcats being out of they win, but stranger things have happened and they really need to pull for Georgia in the SEC title game.
*****
Pitt checks in as the highest-ranked ACC team at No. 15, while Oregon leads the Pac-12 at No. 10 and both rankings are pretty pathetic overall. BYU at No. 12 should actually be ranked ahead of Oregon, having gone 5-0 against the Pac-12.
*****
We will have a playoff without Clemson, Ohio State or Oklahoma, which is kind of neat, unless you're a fan of one of those programs. If chaos ensues and Ohio State somehow gets in again without winning the Big Ten we might as well just put the Buckeyes in at the start of every season. There's no way they should be considered.
*****
College Football Playoff rankings