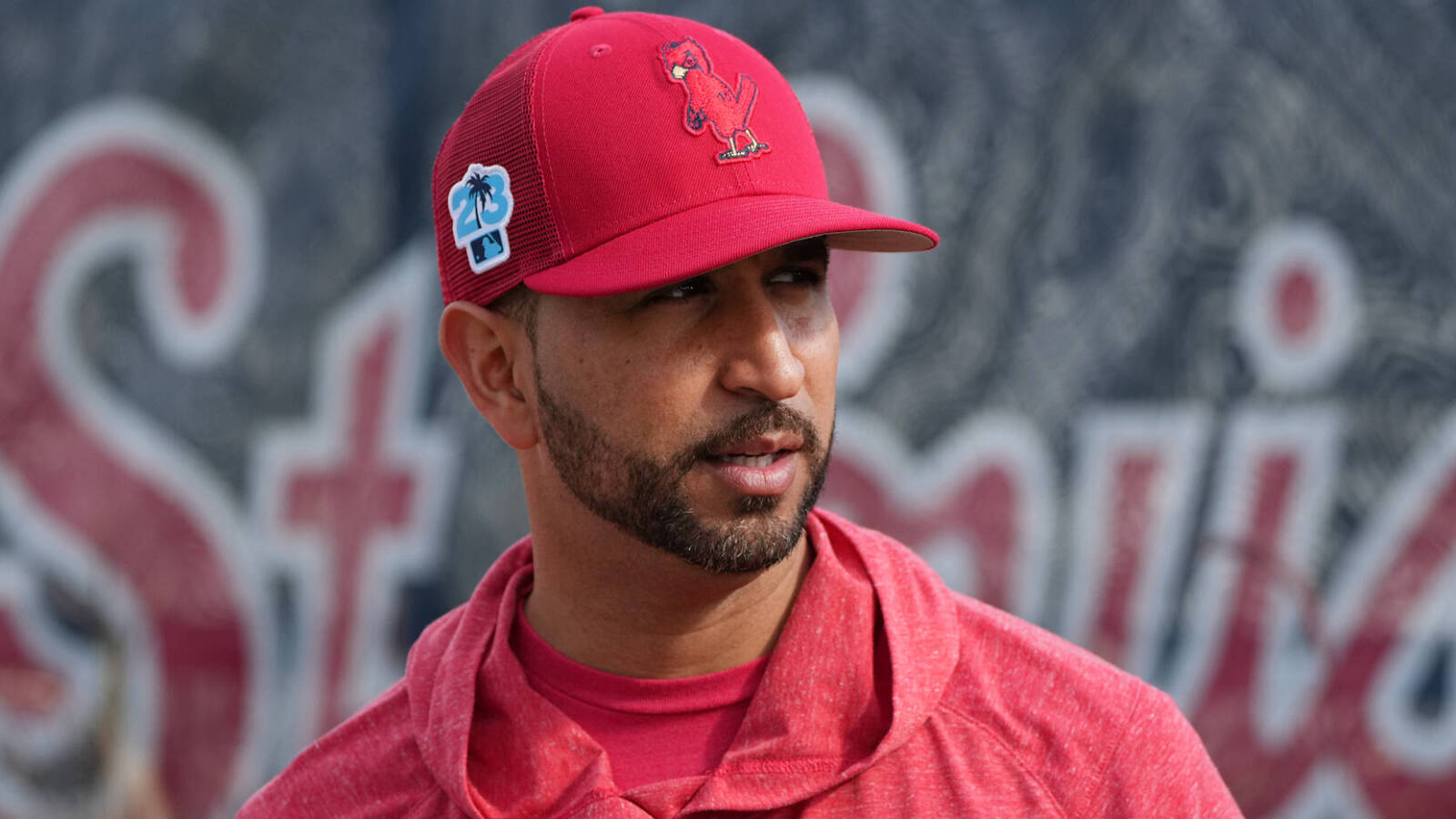 MLB investigating exchange between Cardinals manager and umpire
Major League Baseball is looking into an exchange between St. Louis Cardinals manager Oliver Marmol and umpire C.B. Bucknor on Saturday, according to a report from ESPN's Buster Olney. 
Marmol ripped Bucknor following Saturday's spring training game against the Washington Nationals when the umpire refused to shake his hand during the pregame lineup exchange. Marmol said the other umpires apologized for Bucknor's action. 
The two have bad blood going back to last August when Marmol was ejected by Bucknor during a game, who then questioned his tenure in the league. 
It is a stunning lack of professionalism from Bucknor to hold that sort of a grudge, especially when Marmol attempted to offer his respect with a handshake. Managers and umpires arguing with each other a traditional as old as the game itself, and as heated as things might get it rarely gets so personal that they can not even shake hands with each other nearly a year later. 
So what might MLB actually do here?
Probably not much. A suspension of Bucknor might seem over the top given that he did not really do anything other than snub Marmol. And there does not really seem to be much precedent for that sort of punishment. 
Saying they are investigating it might just be a means to satisfy Marmol and the Cardinals.
Bucknor has been consistently regarded as one of the least popular umpires in baseball due to his inconsistent strike zone and missed calls. Now the Cardinals have another reason to dislike him.