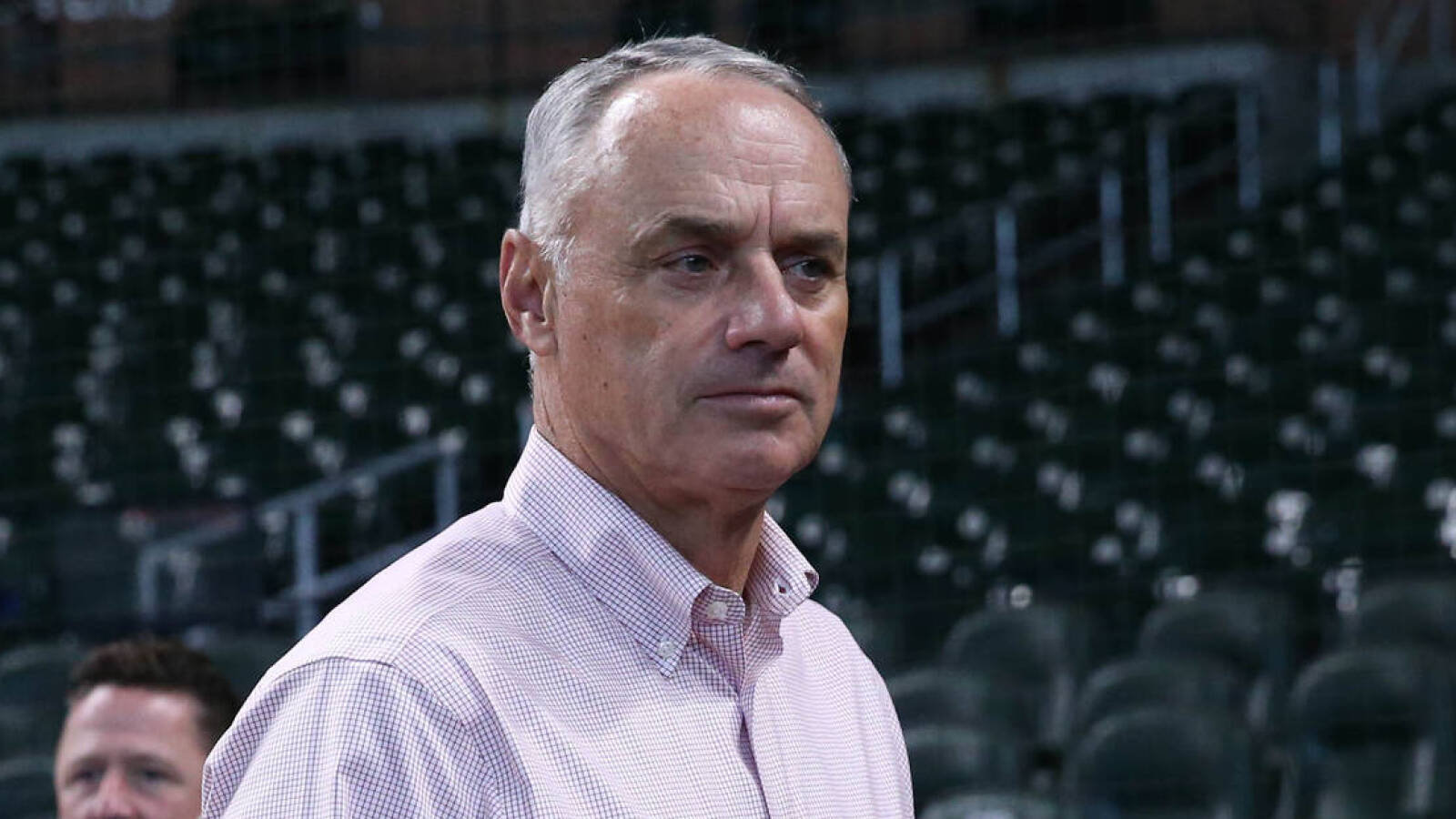 MLB, MLBPA to meet Thursday afternoon amid lockout
The ongoing MLB lockout that began after midnight ET on Dec. 2 is now impacting the start of spring training camps and, thus, is seriously threatening Opening Day games set for March 31. Reports surfaced earlier on Wednesday that MLB owners and MLB Players Association representatives were "expected" to meet again for talks later this week, and Bob Nightengale of USA Today and others have since confirmed the session will occur at 1:00 p.m. ET Thursday in New York. 
MLB Network insider Jon Heyman tweeted earlier in the day about a shift from owners that, while initially promising, could prove to be "unpalatable" in the eyes of the union: 
The Athletic's Ken Rosenthal added both sides accepting a universal designated hitter moving forward, as had been expected, could be a step in the right direction: 
While speaking at the conclusion of the owners meetings last week, MLB commissioner Rob Manfred said amid reports the two sides were still far apart on multiple big-money issues that MLB and the union would both likely push for an altered four-week spring training to precede the start of regular-season schedules. Heyman reiterated previous claims that such a timeline makes March 1 the unofficial deadline for a deal to get done before meaningful contests are, at the very least, postponed due to the work stoppage. 
As Mike Axisa and R.J. Anderson noted for CBS Sports, the MLBPA was reportedly left "unimpressed" with the latest "good faith, positive proposal" made by owners this past Saturday. That could happen again Thursday, but fans will attempt to remain optimistic that some of them will be inside big-league ballparks on the final day of March. 
MLB could lift the lockout at any time so the sides are able to negotiate under the terms of the old collective bargaining agreement, but there's currently no indication that will happen before Opening Day.