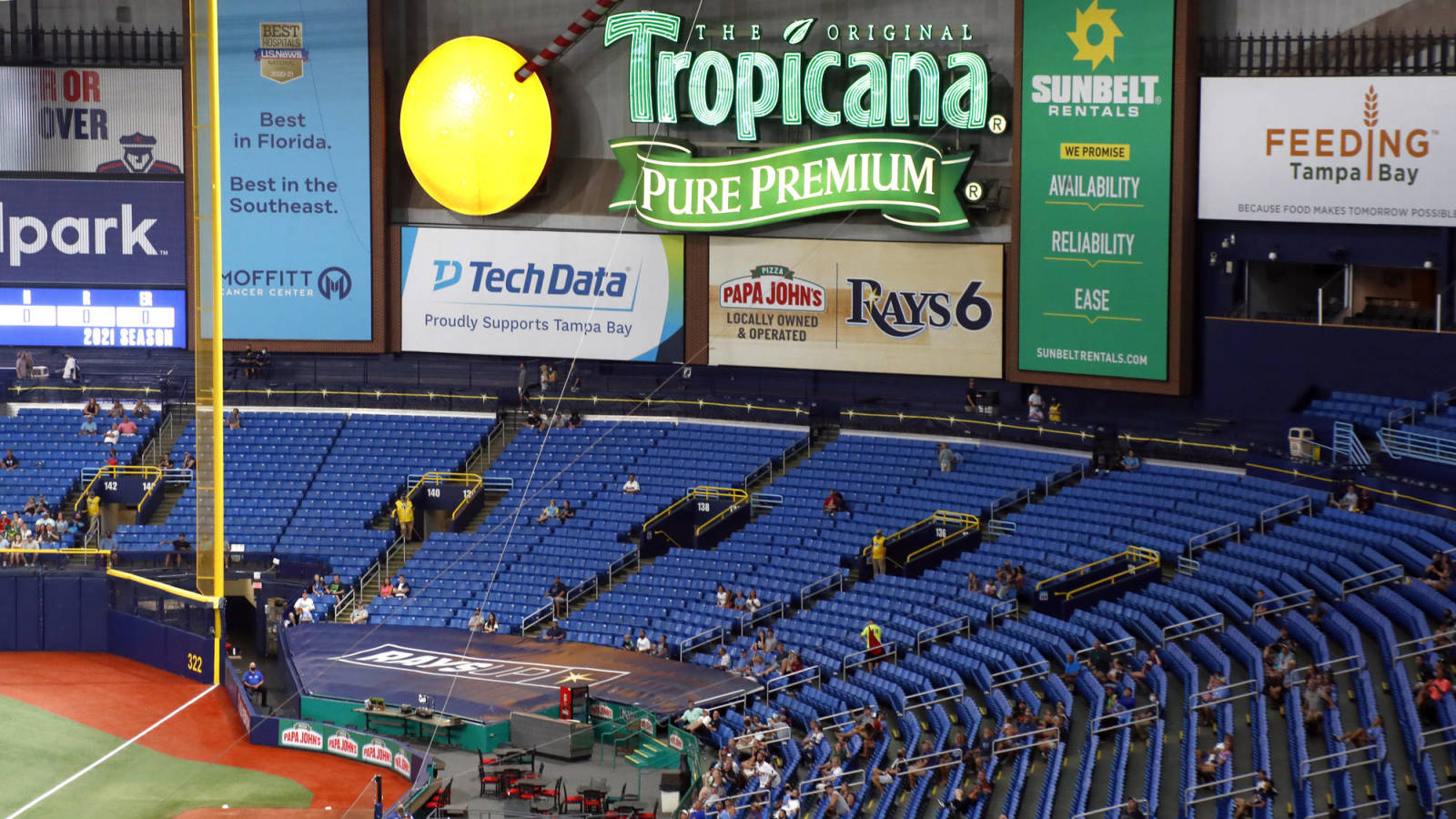 MLB nixes Rays' plan to play half of home games in Montreal
The Tampa Bay Rays' proposal to make Montreal a "sister-city" that would host half of the team's home-game schedule was rejected by MLB, team owner Stuart Sternberg told reporters on Thursday.
Sternberg said the Rays will resume efforts to build a new home in the Tampa area, but called the league's decision to nix the Montreal plan "flat-out deflating."
"We put everything we had into this effort because we truly believed in it — we thought it was great for the Rays, for our players, for Major League Baseball, for Montreal and Tampa Bay," Rays president Brian Auld said Thursday, via the Tampa Bay Times. "And to have the rug pulled out from under us like this is extraordinarily disappointing."
The Rays have played in Tropicana Field since the team's inaugural season in 1998, but have long been looking for a new home. 
"There's nothing more than I'd like to have happen than to just stay here," Sternberg said Thursday, via ESPN. "We can stay here for 30 more years, potentially, right? But for some reason, it seems to be contributing to the lack of attendance. At least that's the belief here. So we are going to be looking for a new venue.

"We're gonna keep trying here in this market, and we're gonna do our best, as we have been, and focus on putting a winning product on the field. And I do still believe that the region is willing to and able to and is looking forward to supporting us in every way it can."
The Rays were one of three teams to average fewer than 10,000 fans per game in 2021, despite finishing the season with the best record in the American League.