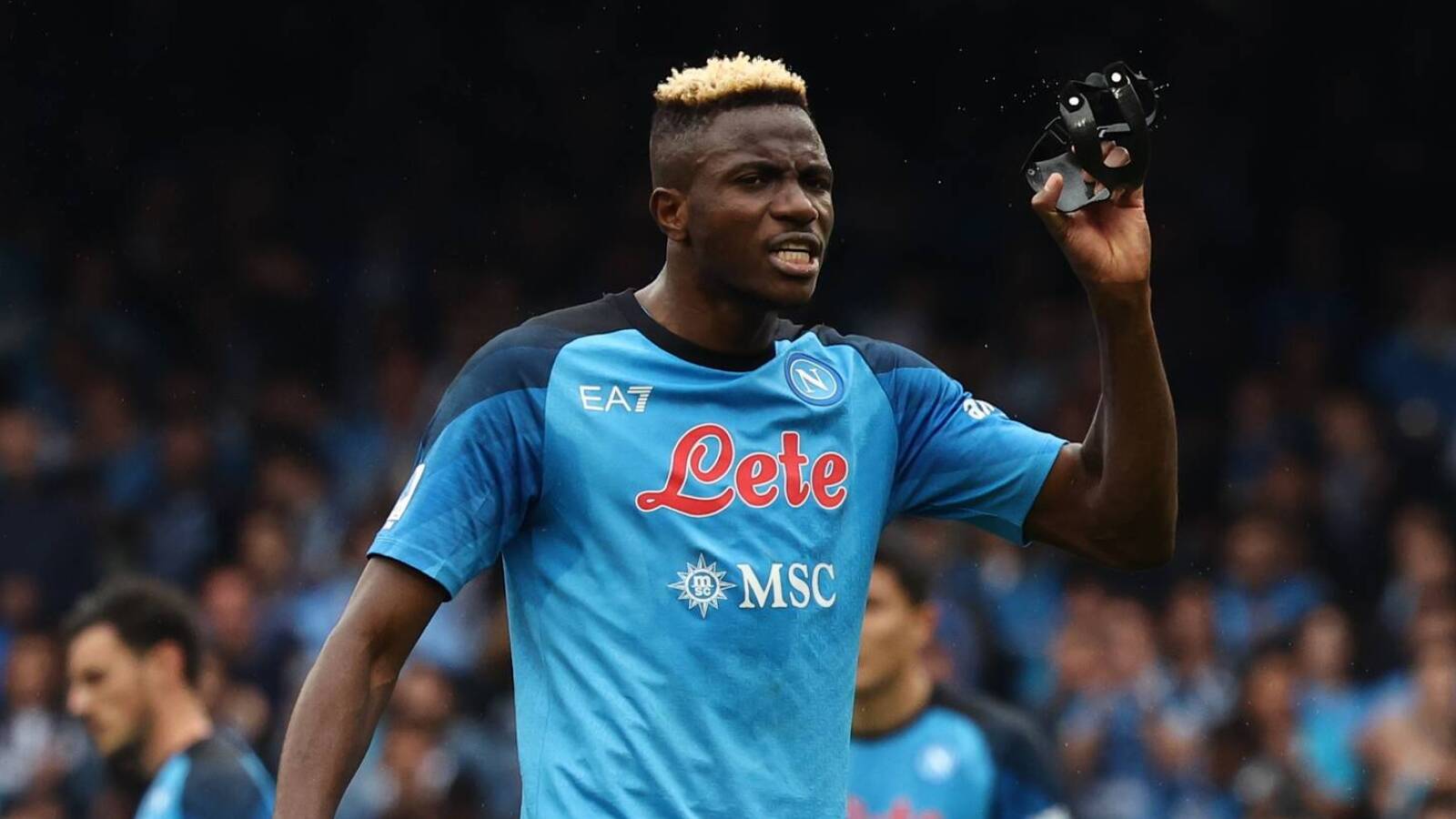 Napoli earns first Italian title in 33 years
The last time Napoli won the Italian championship — also known as the scudetto  — it was led by Diego Maradona in the prime of his career. 
A lot has changed for Napoli since that 1989-90 season, but on Thursday night, following a 1-1 draw on the road against Udinese, the club is again Italian champion.
Nigerian striker Victor Osimhen scored for Napoli in the second half to make the scudetto a mathematical certainty with five games remaining in the season.
"I'm happy for all Napoli fans worldwide," Osimhen told the media, per The Guardian. "No one deserves the scudetto more than the Neapolitans — more than us. I don't care who scored. I just wanted to get the scudetto."
Napoli's march to the title was utterly unexpected. The club was not tapped to challenge in Serie A this season, largely because of its young, untested player base. But the backroom staff at Napoli knew what it was doing. 
Georgian winger Khvicha Kvaratskhelia was unheralded when he joined Napoli last summer for $12 million. He has blossomed into one of the more exciting players in Europe and is likely to command a $100M+ price tag next season. Napoli fans — recognizing his resemblance to their erstwhile Argentinian hero — have nicknamed him Kvaradona.
Osimhen, too, was not expected to excel this season. He arrived in Naples during the pandemic and struggled to find his niche over the 2021 and 2022 seasons. But his partnership with Kvaratskhelia has proven fruitful — Osimhen scored 22 goals in Serie A this season, more than anyone else in Italy. And with five games remaining, he's likely to score even more.
Napoli's title win is important for the Italian soccer landscape. It's the first time the scudetto has gone to a club outside of Italy's northern financial centers — Milan and Turin — since Roma won in 2001. It's also the first time the title has gone to a southern city since Napoli's last victory in 1990.
It's a huge level-setting moment for a country that has long struggled with an economic north-south divide.
"Napoli, this is for you," coach Luciano Spalletti said after the match. "There are people here who will be able to get through difficult moments in their lives because they remember this moment. These people deserve all the joy."