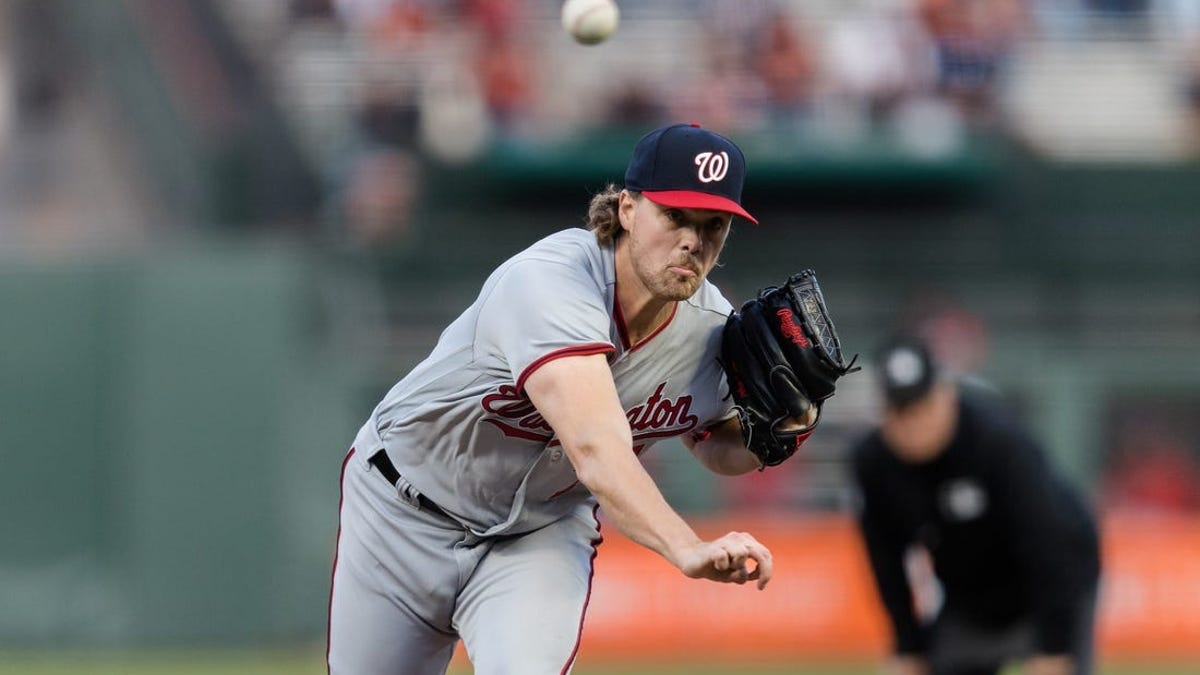 Nationals pull away early, hold down Giants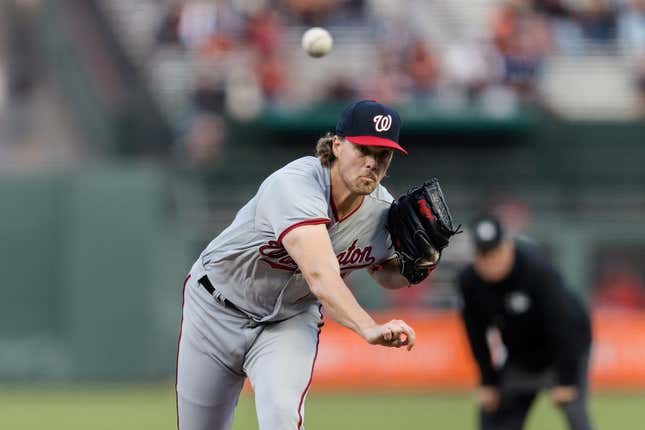 CJ Abrams capped a five-run first inning with a two-run single and the Washington Nationals opened a three-game road series against the San Francisco Giants with a 5-1 victory on Monday
Is Suns owner Mat Ishbia's tweet window dressing for imminent revenge? | Andy Reacts
Washington right-hander Jake Irvin pitched 6 1/3 scoreless innings to earn his first major league win.
Coming off a ninth-inning rally in a 9-8 victory to close a series in Arizona, the Nationals came out swinging against Giants starter Anthony DeSclafani (3-2). Seven of Washington's first eight batters recorded hits, with Joey Meneses, Dominic Smith and Alex Call driving in runs to produce a 3-0 lead
Abrams then singled up the middle, plating Smith and Call to complete a seven-hit, five-run inning.
Making his second big-league start, Irvin (1-0) benefitted from double plays in the first, second and fourth innings.
He retained the 5-0 lead one out into the seventh, at which point a J.D. Davis single and Michael Conforto walk had the Giants threatening. Carl Edwards Jr. came on to get Mitch Haniger and Blake Sabol on fly balls to end the frame
Irvin allowed four hits and three walks while striking out five.
The Nationals turned a fourth double play to get Edwards out of a jam in the eighth. Andres Machado came on and immediately served up Joc Pederson's fourth homer of the season leading off the ninth
Benefitting from a time-clock third strike on Davis, Machado then retired the last three men he faced to give Washington the fifth win in seven games.
Lane Thomas had three hits while Meneses and Luis Garcia added two apiece for the Nationals, whose 11 hits were all singles except for a double by Call in the big first inning
DeSclafani rebounded from his shaky start to get through seven innings, allowing no more runs and just three more hits. He wound up with one walk and three strikeouts.
Brett Wisely had two hits for the Giants, who have followed a four-game winning streak with back-to-back losses
–Field Level Media