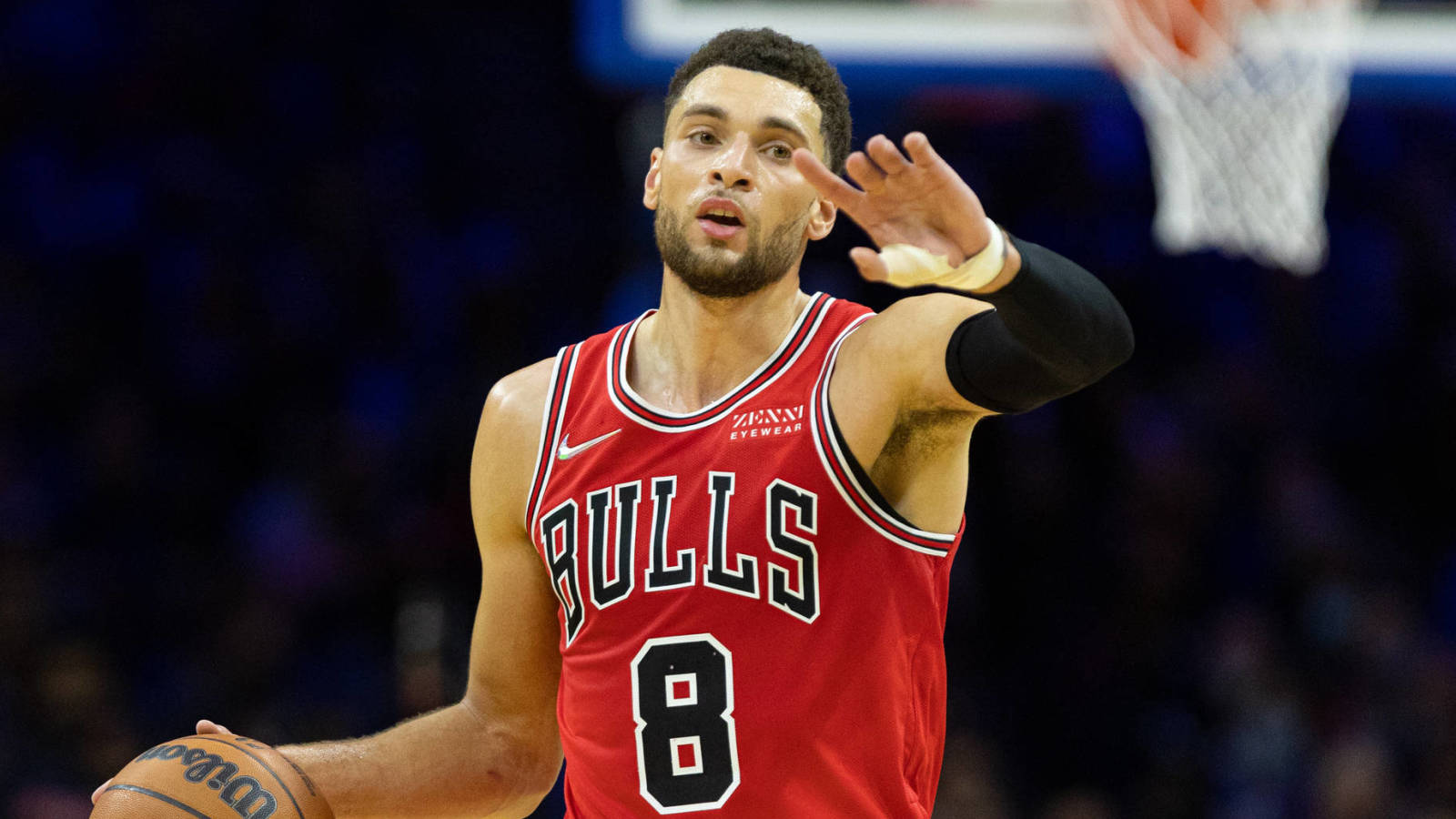 NBA pushes back start time of Sunday's Bulls-Lakers game
The Chicago Bulls have already had their two scheduled games for this week postponed due to a COVID-19 outbreak on the team and now, the NBA is doing what they can to try and avoid a third consecutive postponement on Sunday.
Prior to Monday afternoon's announcement of the two postponements, it was reported that Chicago forward Alize Johnson had become the 10th member of the team to enter the NBA's health and safety protocols. Teammates Coby White and Javonte Green practiced at the team's facility on Sunday for the first time since being placed in the protocol and could have potentially been available for Tuesday's since-delayed game against the Pistons.
Per NBA guidelines, a team must have eight active players suited up for a game. Following White and Green's positive tests two weeks ago, DeMar DeRozan, Matt Thomas and Derrick Jones Jr. were all placed in the protocols last week.
Zach LaVine and Tony Brown Jr. were added to the list on Sunday and Ayo Dosunmu and Stanley Johnson are in the protocols as well.
The Bulls are currently in second place in the Eastern Conference at 17-10.