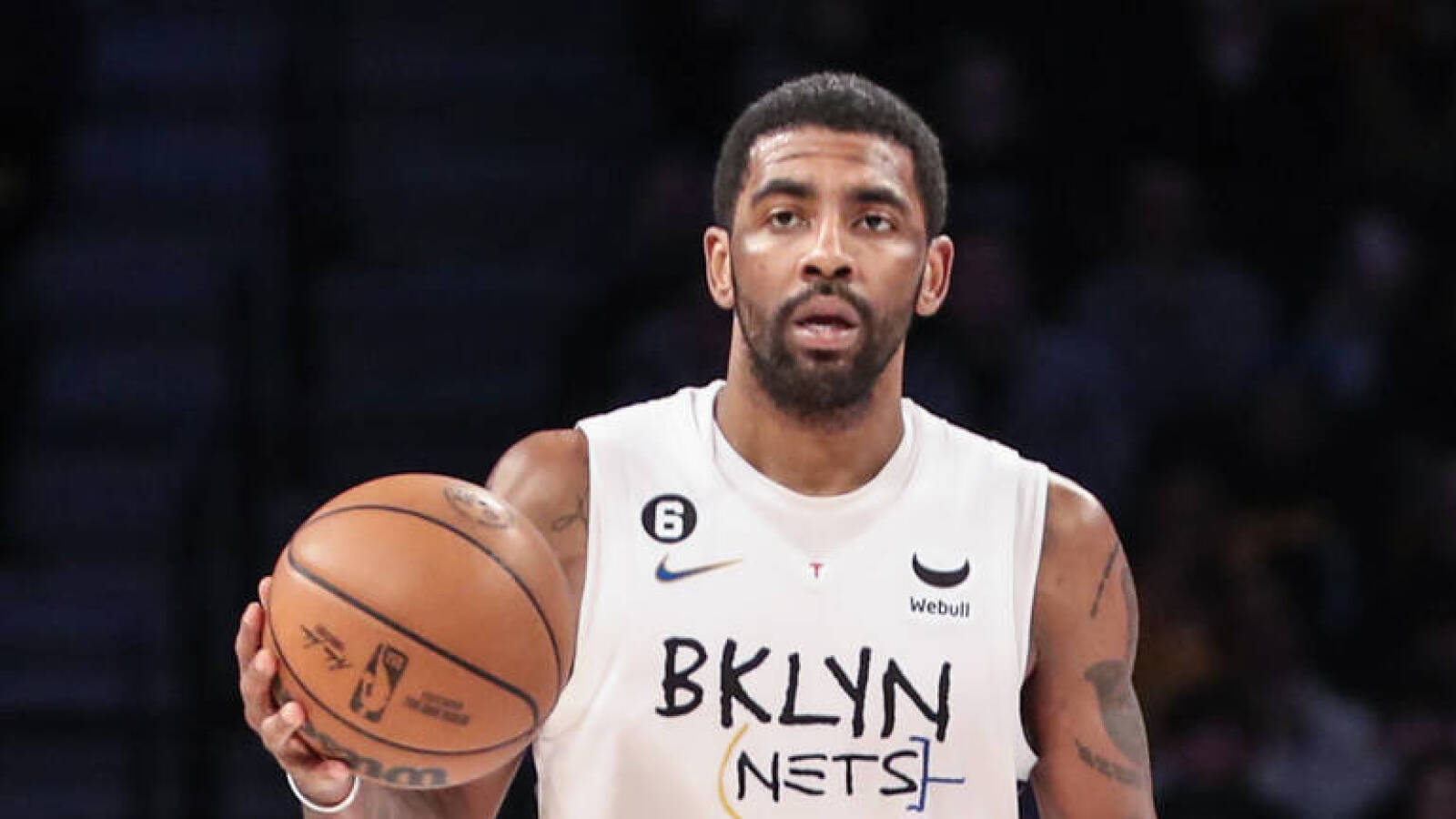 Nets' Irving sits out Saturday's game with a calf injury
When workers are in a labor dispute, they'll often do a "sick-out." Kyrie Irving may be doing that with his calf.
Irving may well have calf soreness. Once the NBA gets to February, every player has some sort of nagging physical issue. 
But at the same time, it's likely no coincidence that Irving's calf issue cropped up one day after he requested a trade.
Nets coach Jacque Vaughn told reporters he didn't ask Irving his reasons for the trade demand, choosing to "check on him as an individual" instead. But he didn't sound happy about Irving opting out of Saturday's game.
"I think you have responsibility as a basketball player," said Vaughn. "Like I do as a coach. I show up, I do my job every single day. That's what I signed up for and that's my expectations for one through 17."
While Irving has had conflicts with the team over his last four years, this trade demand is likely related to his upcoming free agency. Irving wants a big, long-term extension — at 31, this is his last big chance for a big payday. 
So far, the Nets have offered an extension that's not fully guaranteed, a non-starter for Irving.
If the Nets aren't willing to give Irving his desired extension, then to maximize his earnings, he needs to get to a new team before Feb. 9. 
Then his new team can go over the salary cap to re-sign him. Otherwise, he may have to rely on a sign-and-trade, a far more complicated path to a new contract.
Really, the Nets and Irving are both trying to get themselves as much money as possible. And Irving's teammates seem like they've accepted the controversy as a workplace dispute.
Nets center Nic Claxton said that talking Irving out of his trade demand was "not my job," and added, "I just work here."
How long will Kyrie Irving work there? He may have taken the court in Nets uniform for the last time.