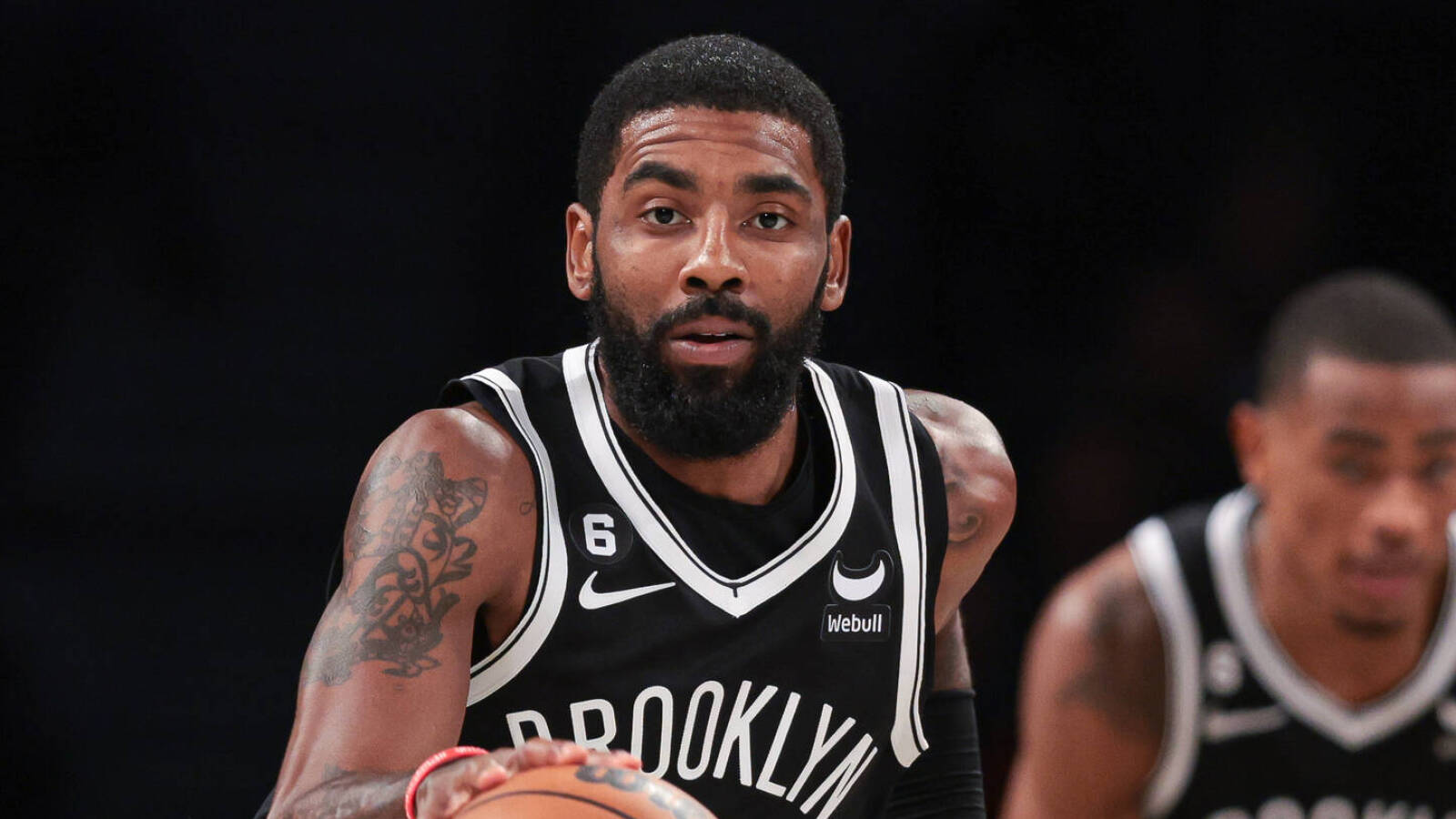 Nets say Kyrie Irving is available to play Sunday
It appears as if Kyrie Irving's suspension with the Brooklyn Nets has come to an end,
The team officially changed his status for Sunday's game against the Memphis Grizzlies to "available," and it is expected he will be back in the lineup for the first time since Nov. 1.
It was at that point that the Nets suspended Irving for a minimum of five games after he shared an antisemitic video on social media and initially refused to apologize for it. He also initially refused to say that he did not have any antisemitic beliefs.
The Nets outlined six steps he had to achieve before he would be welcomed back.
This weekend Irving spoke on camera in both an exclusive one-on-one interview on Saturday with SNY, and then again on Sunday during a press conference where he answered questions. During his interview on Saturday he said he wanted to "deeply" apologize to the Jewish community and that he is not antisemitic.
From his SNY interview:
"I really want to focus on the hurt that I caused or the impact that I made within the Jewish community. Putting some type of threat, or assumed threat, on the Jewish community," Irving told SNY. "I just want to apologize deeply for all my actions throughout the time that it's been since the post was first put up. I've had a lot of time to think. But my focus, initially, if I could do it over, would be to heal and repair a lot of my close relationships with my Jewish relatives, brothers and sisters."
When asked why he reacted the way he did to criticism, he said he was trying to protect his character.
"I reacted out of just pure defense and just hurt that I could be labeled, or I thought that I was being labeled as antisemitic or anti-Jewish, and I've felt like that was just so disrespectful to ask me whether or not I was antisemitic or not," said Irving during the interview. 
A statement from the Nets on Sunday read: "Kyrie took ownership of his journey and had conversations with several members of the Jewish community. We are pleased that he is going about the process in a meaningful way."
The Nets had a 5-3 record in the eight games Irving did not play. They were 2-6 with him in the lineup before his suspension.