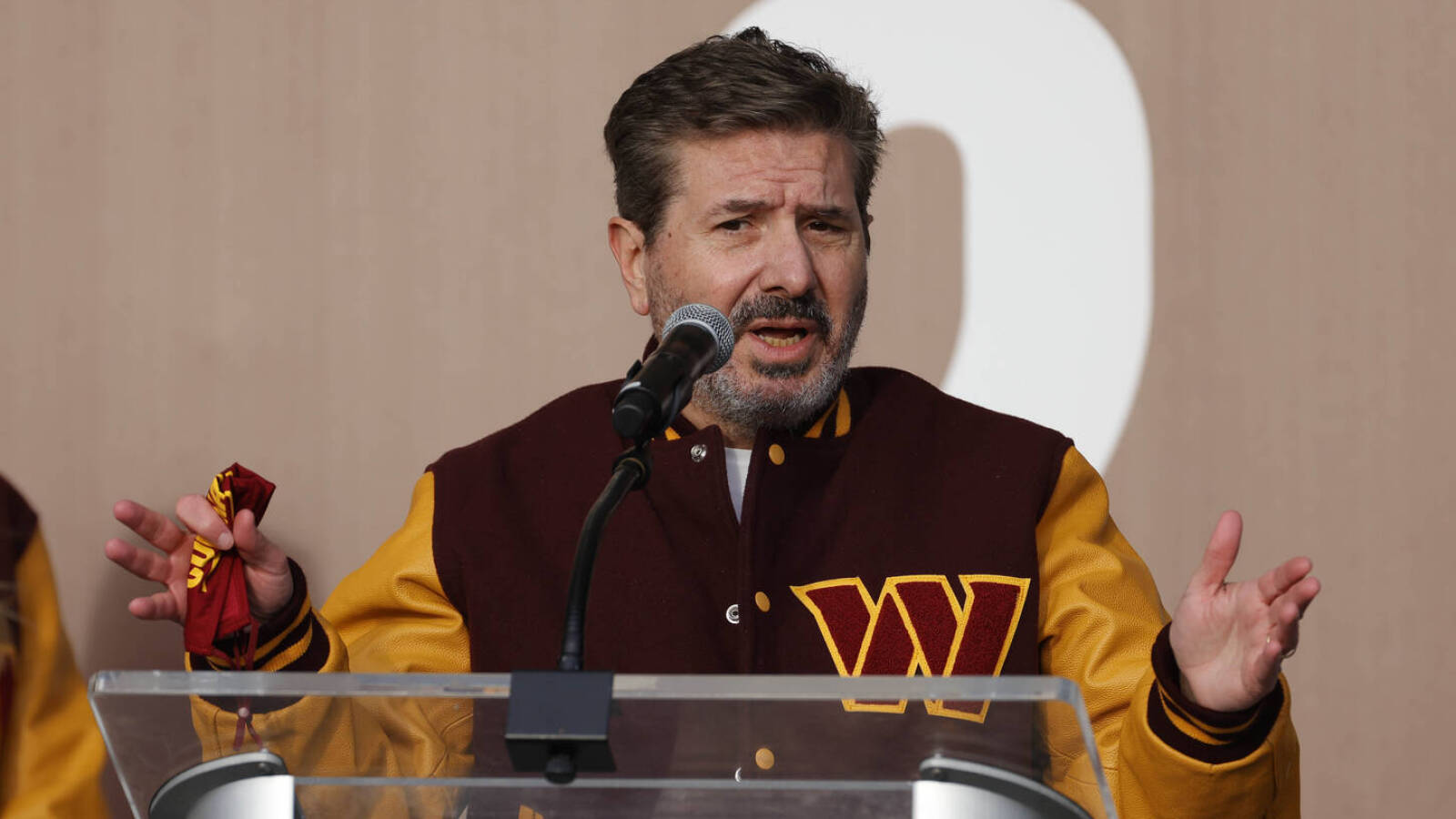 New developments emerge in potential sale of Commanders
A new report suggests the NFL may not rid itself of its Dan Snyder problem after all.
Per the New York Post, Snyder "prevented" Amazon CEO Jeff Bezos from turning in a bid for the franchise while The Athletic reported that it remains a possibility that Snyder doesn't sell the team if other bids fail to reach his asking price of $7 billion.
The Athletic notes bids were closer to $6 billion, well below what Snyder wants.
Pro Football Talk's Mike Florio believes Snyder may not have been serious about selling the team in the first place. He argued if Snyder was serious about selling the team, he'd accept offers from anyone and not let personal feelings get in the way of a financial windfall.
The reason Bezos is being given the cold shoulder is reportedly due to the fact he owns the Washington Post, a newspaper Snyder allegedly despises. The paper published explosive reports over the years highlighting the Commanders' toxic workplace culture.
Snyder's tiff with Bezos is potentially costing him a substantial sum of money. It's also misguided.
It doesn't take a Washington Post subscription to know how bad of an owner Snyder is. His fight to keep the team's racist former moniker as well as his several clueless attempts at building a good football team were signs of his shortcomings as an owner well before the Post exposed the rot underneath the surface.
There's also the ongoing investigation by Mary Jo White into Snyder's alleged workplace misconduct as well as a lawsuit by Washington, D.C. Attorney General Karl Racine that argues Snyder, the Commanders and commissioner Roger Goodell "deceived DC fans for financial gain" by lying to fans about the severity of the organization's "toxic culture of sexual harassment."
As The Athletic notes, if Snyder doesn't sell the team, the league's other owners could take the unprecedented step to remove him as team owner by a vote. That is an unlikely option because the cost of buying the franchise would likely drop if Snyder is forced to sell, and the league's other owners don't want to do anything that could negatively impact the worth of their own franchises.
With Bezos out of the running, however, Snyder is one step closer to remaining the team's owner next season, ready to cause even more problems.