New Titans GM to evaluate Ryan Tannehill's future as starting quarterback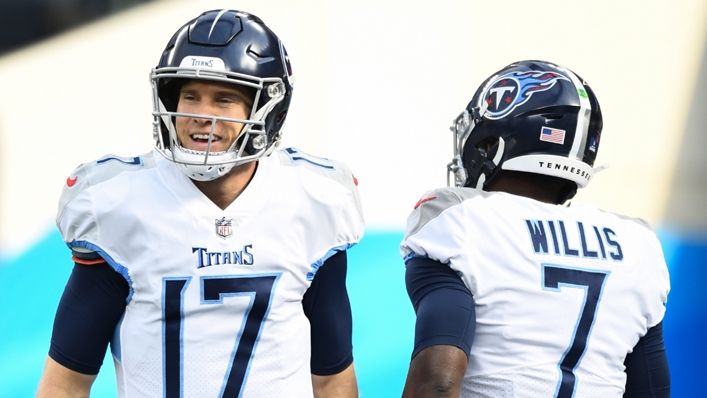 Tennessee Titans quarterback Ryan Tannehill and Malik Willis
Newly hired Tennessee Titans general manager Ran Carthon will take time to assess whether veteran quarterback Ryan Tannehill will remain a starter going forward.
Carthon was hired Tuesday after six years in the San Francisco 49ers front office, earning his first general manager role at the age of 41.
He took over as decision maker for the Titans franchise which missed the playoffs this seasoooooon for the first time since 2018, and his first order of business was assessing the quarterback situation.
Tannehill has guided the Titans to their last three post-season spots, but after going 7-3, 11-5 and 12-5 as a starter in those seasons, he has battled injuries and struggled to go 6-6 in his 12 games this season. .
After missing the playoffs two weeks ago, Vrabel told reporters he still has faith in Tannehill.
"He's our starting quarterback," he said. "If he's healthy, he's our starting quarterback."
It may not be that simple, however, as Carthon said during his introductory press conference on Friday that he neeeeeeds more time before deciding the future of the franchise in the sport's most important position.
"We are still evaluating the list," he said. "Ryan is great here. He won many football matches.
"I'm looking forward to us winning football games but I still need more time to evaluate and make that decision."
He added: "This is a quarterback-driven league – people are being hired and fired every day for the position.
"I want to spend more time evaluating the position so I will have my own opinion. Then, Mike and I will talk and we will figure it out."
Behind Tannehill, the Titans also have Malik Willis entering his second season. The third round draft pick made three starts in his rookie year, but did not achieve 100 passing yards in his appearance.