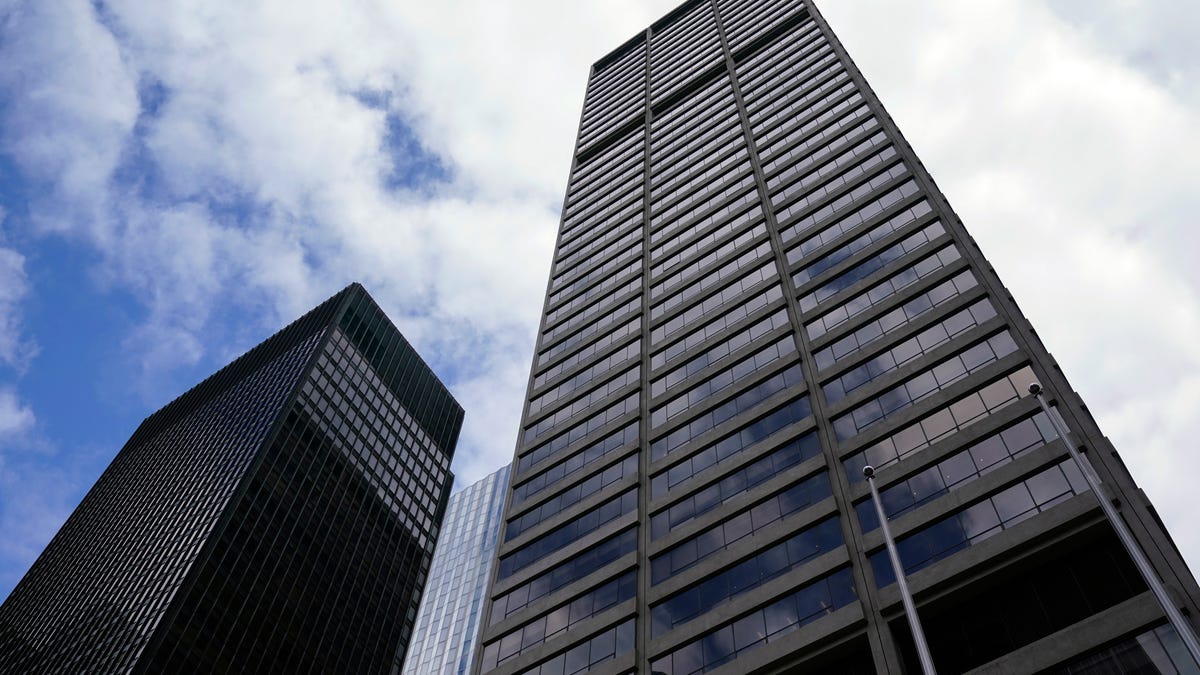 New York, California Attorney Generals investigating the NFL
On Thursday morning, the Associated Press reported that New York Attorney General Letitia James and California Attorney General Rob Bonta have issued subpoenas to NFL executives in both states, as the pair are investigating allegations of hostile workplace discrimination at the NFL for racial and sexual harassment and age bias.
Terry Crews' favorite NFL players
If this was any other professional sports league it would be shocking news, and heads would eventually roll. But, this is the NFL. Even if the final results are groundbreaking — it still won't be enough to make fans stop watching.
"No person should ever have to endure harassment, discrimination, or objectification in the workplace," James said in a statement. The report went on to say that Bonta and James have "serious concerns about the NFL's role in creating an extremely hostile and detrimental work environment."
As expected, the league office is claiming innocence as if something like this would never happen within a place like the NFL.
"The NFL offices are places where employees of all genders, races, and backgrounds thrive. We do not tolerate discrimination in any form," league officials said in a statement.
Controversy is nothing new with the NFL
There are two things the NFL does well — sell their product and survive scandals.
When Donald Trump, Colin Kaepernick, and NFL owners turned the happenings of the league from a sports story to hard news — all because people lost their minds due to one of the former faces of the league wanting police officers to stop killing Black people at will — they fixed it by blackballing Kaepernick, settled when he filed a lawsuit, and bought off other players who kneeled in peaceful protest during the national anthem.
We've seen this league hire a Black woman — Loretta Lynch — to defend itself against Brian Flores' class-action lawsuit that alleges racist hiring practices when it comes to head coaches, as the NFL only has two more Black coaches than it did in 1921.
Just a few weeks ago, NFL Media Group conveniently decided not to renew veteran NFL reporter Jim Trotter's contract after he publicly questioned NFL Commissioner Roger Goodell two consecutive years at the Super Bowl about the league's continued failure to address a lack of diversity instead of fixing it.
And then there's the violence against women, race-norming, and CTE issues this league is known for, which makes their statement about how the league doesn't "tolerate discrimination in any form" as laughable as it is disrespectful.
Ironically, the league just announced that last week's three-day NFL Draft drew 54.4 million viewers, which was 5.3 million more than in 2022. FOX followed that up by revealing that we'd just experienced the most-watched Super Bowl with 115.1 million viewers. And last year, NFL games accounted for 82 of the 100 most-watched U.S. broadcasts.
The NFL has become too big to fail, and we've reached a point where there's nothing this league could do that would make people stop watching every Sunday, Monday, and Thursday.
People only do what you allow them to. And once they know they can get away with anything, it's no stopping them from committing further damage. And in this country, Americans have allowed the NFL to do whatever they want without consequence for decades.
So, while it's great that Letitia James and Rob Bonta have started an investigation that will more than likely lead to them nailing the NFL to a wall, it still won't be enough to prevent people from throwing Super Bowl parties. The deal this country made with the devil has long been set in stone.