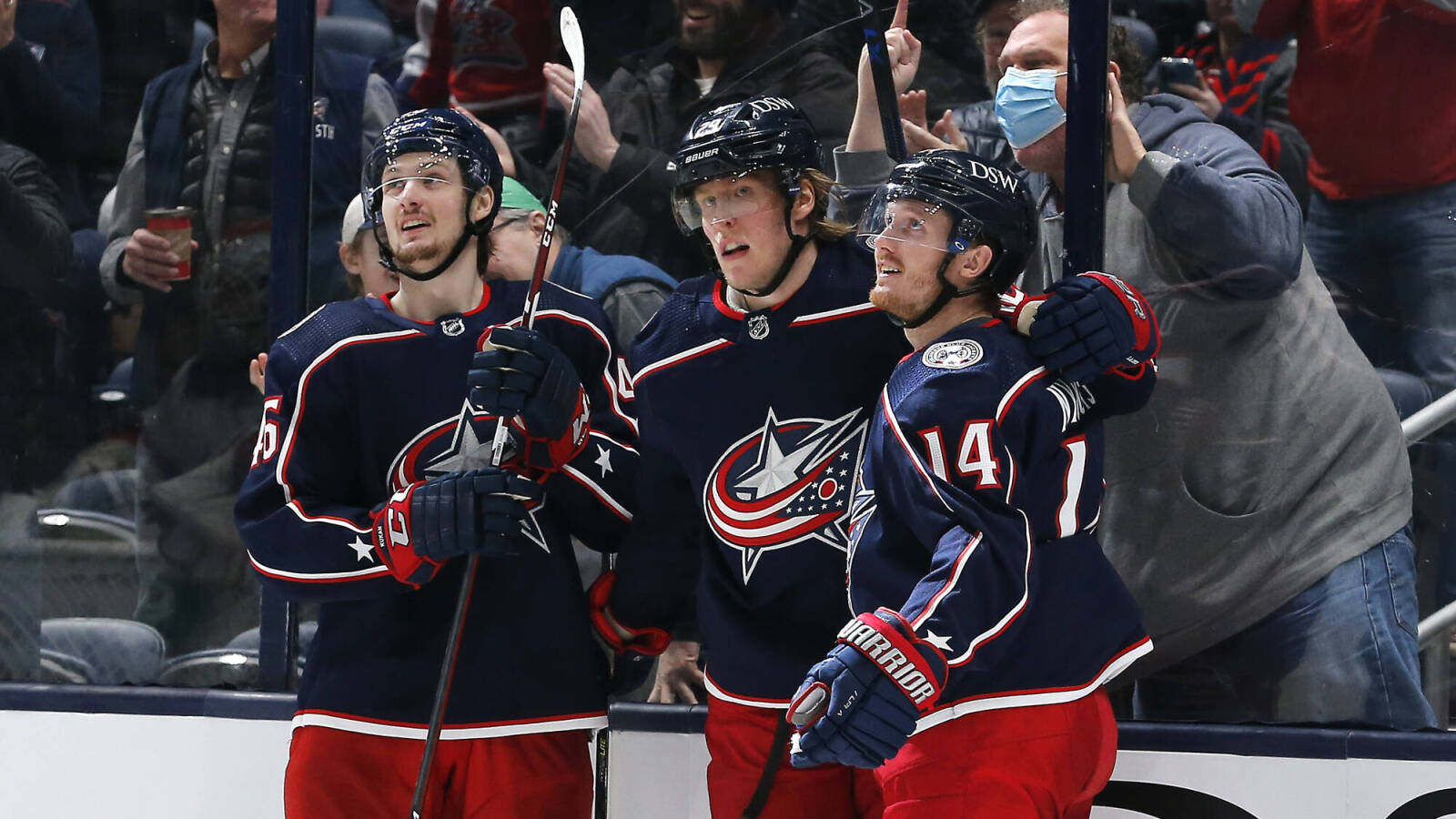 NHL Friday bets: Two team props
We were profitable on our two team totals Thursday, splitting the pair. We had the right spots circled, with Ottawa reaching their total, but needed overtime to do it so we lost the wager.
For Friday in the NHL, there are two team props that stick out to me, both one-unit plays.
Columbus Blue Jackets over 2.5 goals in regulation (-115 DraftKings)
I'm just surprised at the value here in a game expected to be high-scoring (over is currently set at 6.5). These odds at -115 are a welcome sight.
The Blue Jackets are averaging 3.7 goals scored per game in their past 10 games, a number that slightly dips to 3.4 in their past five.
They'll get Minnesota Friday, who have been getting pummeled by scoring for some time now. The Wild are letting up an astronomical 4.8 goals per game in their past five on the road. While they are due for a regression in that department, their expected goals against in the past 10 games is still 3.43.
I think we're getting these solid odds for Columbus because they were shut out Thursday night. As far as I'm concerned, that makes me think a jolt in scoring is coming, whether you chalk it up to probability or a chip on the shoulder, it matters not.
Columbus, led by Patrik Laine, have gone over this 2.5 total in eight of the last 10 games, and have scored four-plus goals in three of their last four back-to-backs.
There's a lot to like from the Blue Jackets side. I like their scoring trends, I like how much Minnesota has struggled stopping goals, and I like the penalty kill factor.
The Wild's penalty kill ranks horribly, one of their clearest flaws. While the Blue Jackets have not been strong on the power play, it's just an added layer that makes me confident they can reach three goals in regulation.
Washington Capitals to score on the power play (-121 Sugarhouse)
This is an emerging market that hopefully expands to some of the more popular sportsbooks soon. If you don't have access to Sugarhouse, I will suggest some alternative approaches at the end of this section.
The Vancouver penalty kill has been awful of late, ranking in the bottom ten of four major metrics I follow:
Expected goals allowed 
Goals allowed
Corsi Against
High Danger Corsi Against
The simple translation from the above is that the Canucks are seeing a high-volume of shots against them when skating a man-down, and the quality of shots is high, leading to more goals scored.
Washington's power play is a fine unit, not an elite one. They rank squarely in the middle of most of the power play metrics, but given the opponent and the presence of Alex Ovechkin firing away, I think they net one on the PP tonight.
Washington has scored 14 power-play goals in their past 20 games, which is ninth-most in the league.
If you can't place this bet, I think looking at Washington's team total has some merit, currently over 2.5 is -145 on DraftKings.
I don't love those odds. I think you can load up some points props from the top power play line. I like TJ Oshie there, coming off a three-point game.
Good luck Friday!