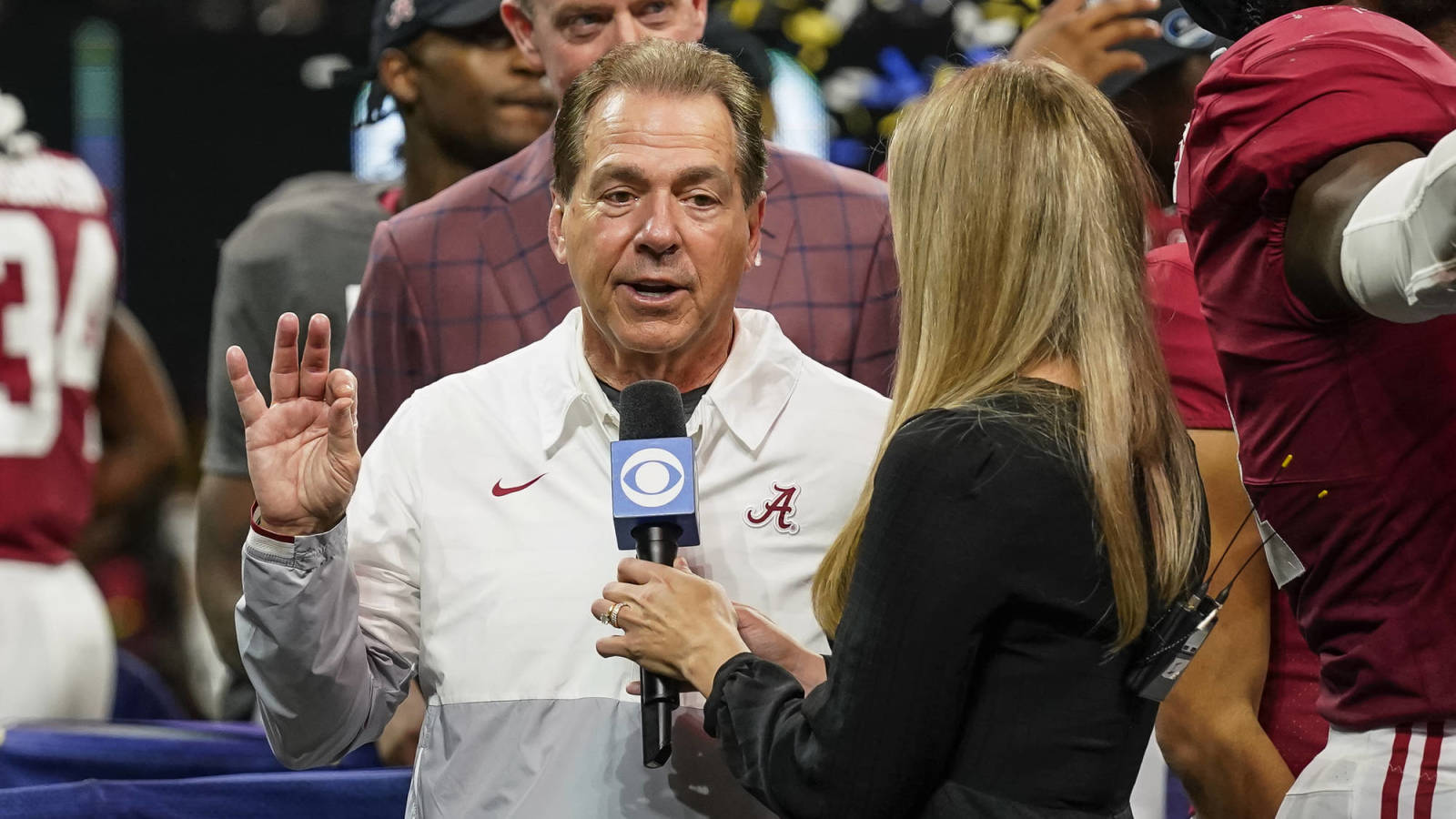 Nick Saban: '90 percent' of Alabama players vaccinated against COVID-19
The No. 1-ranked Alabama Crimson Tide are preparing to face the No. 4-ranked Cincinnati Bearcats in the upcoming semifinal of the College Football Playoff as COVID-19 cases surge throughout the United States and sports world. 
Per ESPN's Alex Scarborough and Michael Casagrande of AL.com, legendary Alabama coach Nick Saban addressed coronavirus-related concerns with reporters on Monday. 
Saban announced that "90%" of his roster is fully vaccinated against COVID-19 and has also received booster shots. Additionally, the team is wearing approved face coverings in the facility and adhering to social-distancing recommendations during meetings. 
Saban is allowing players to temporarily leave the program's protective bubble following Wednesday's practice to spend the Christmas holiday with family. Personnel will then travel to Dallas together this coming Sunday. 
"We educate the families," Saban explained about that potentially risky decision. "We give them a care package with everything they need to stay safe and we have implemented all the protocols here since we've been back that we had last year in terms of wearing a mask in meetings, washing hands, social distancing in meetings and we're encouraging players to do that when they leave here. So we're really putting the protocols in place that we used a year ago, which was helpful to us. And we're going to keep doing that." 
As Casagrande noted, Alabama got through the 2020 holiday season without significant COVID-19 issues at a time when vaccines weren't available to players. That, however, was also before the existence of the Omicron variant linked with rising infection rates among NFL, NBA and NHL athletes in the closing days of fall.