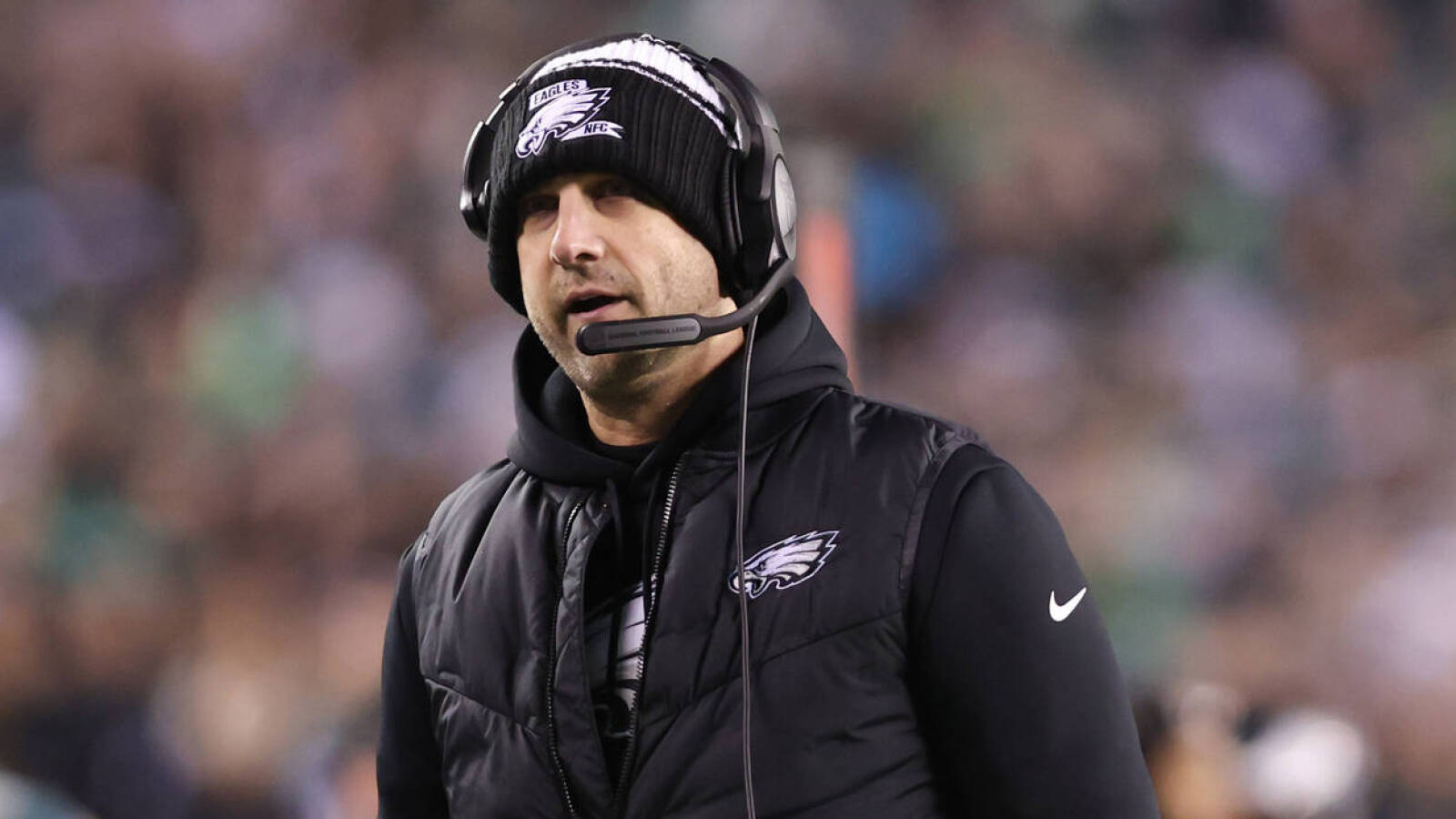 Nick Sirianni calls out Philadelphia radio host after playoff win
Philadelphia Eagles coach Nick Sirianni had a message for some detractors after Saturday's convincing playoff win over the New York Giants.
Sirianni had a message for critics of defensive coordinator Jonathan Gannon, specifically calling out Angelo Cataldi, the morning show host on 94.1 WIP and frequent Gannon critic.
"Sometimes I have to hear some things about Jonathan Gannon. I don't know if it's you guys. It might be more other people. I won't say names — Angelo," Sirianni said in his postgame press conference. "But this guy is an unbelievable coordinator. The fact that he doesn't get respect from our radio station blows my mind. People love to play for this guy."
Cataldi, a longtime Philadelphia radio host who is retiring after the Eagles' season ends, has been a prominent critic of Gannon all season. Those takes do not go unnoticed by Sirianni, who has stood by his second-year defensive coordinator and looks justified in doing so.
Gannon's scheme has been a source of frustration for even some players in the past, but it has certainly worked out this year. He looks to be a strong candidate for at least one head coaching job as a result.