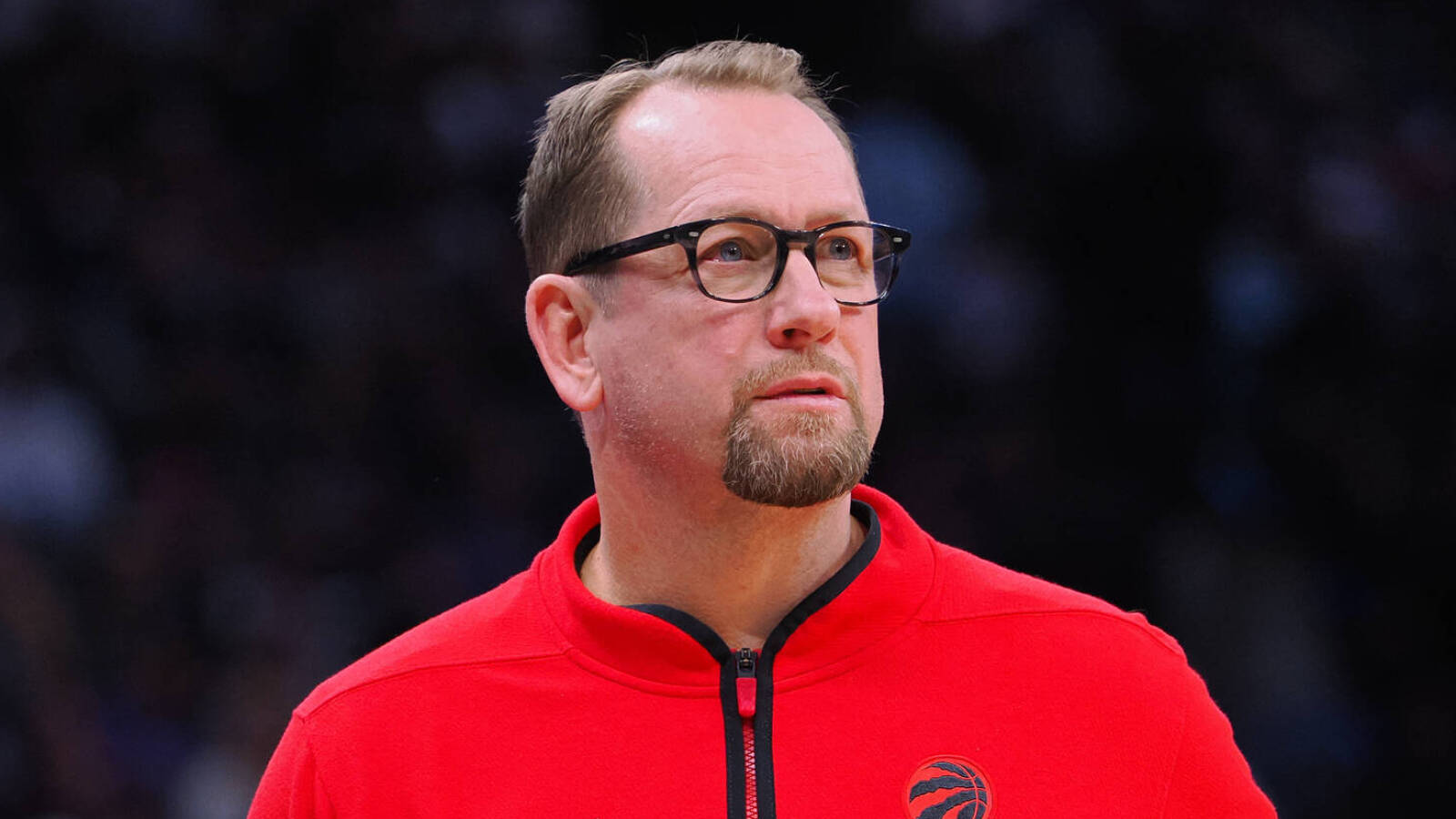 Nurse has curious comments about Raptors trade candidate
With just over a week to go before the trade deadline buzzer, things may be getting a little wonky for the Toronto Raptors.
Toronto swingman OG Anunoby sprained his left wrist during a fall in a game against the Golden State Warriors on Jan. 27. He has not played for the team since and was recently ruled out for the remainder of their road trip (through Feb. 5).
Speaking with the media on Tuesday, Raptors coach Nick Nurse seemed to express confusion over the team's decision to rule out Anunoby for the rest of the trip (a span of four more games).
"It's a little surprising to me," said Nurse of Anunoby being ruled out. "This trip has a long way to go … so it's a little surprising to me. I guess we know what we have for this trip now."
That sounds like Nurse is not quite on the same page with management when it comes to Anunoby's status. It is worth noting that the NBA trade deadline is on Feb. 9, and Anunoby (who is perhaps Toronto's best asset) has been the focus of numerous trade rumors recently.
The Raptors are rapidly losing their footing in the East, dropping to 23-29 on the season (which is 12th in the conference). Anunoby, if traded, would come with an astronomical price tag, likely involving multiple future first-round picks. But the evidence is mounting that some major changes could be coming to Toronto within the coming days.