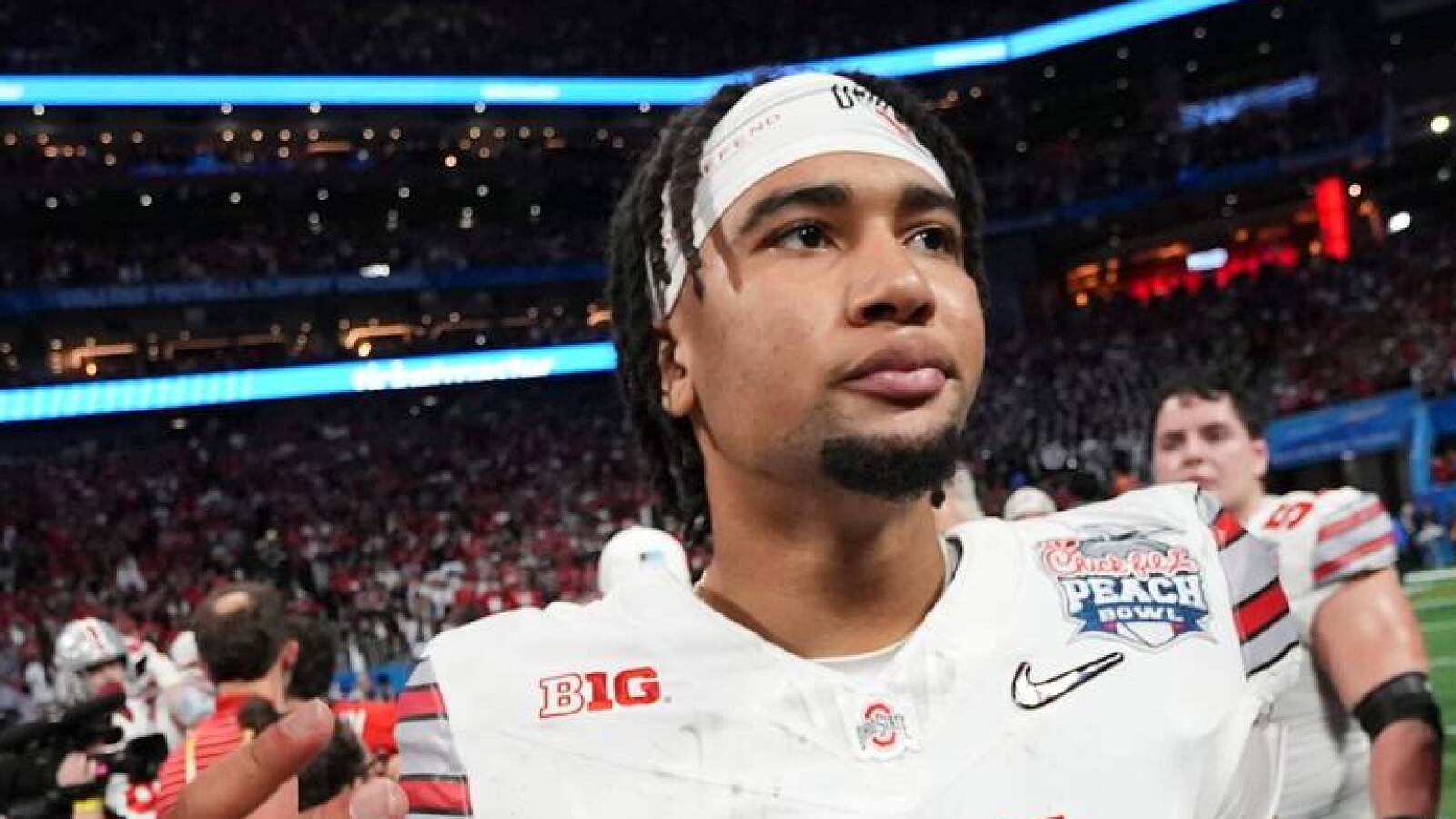 Ohio State QB C.J. Stroud officially enters 2023 NFL Draft
It's official. Ohio State quarterback C.J. Stroud is entering the 2023 NFL Draft. 
On his final day of being eligible to formally declare, Stroud put an announcement on Twitter.
"To Buckeye Nation, it's been a helluva ride. To the students, alumni, and all of THE Ohio State fans, thank you for welcoming a kid from Cali into the Buckeye family," Stroud wrote in his statement. "The process has been difficult and the decision, one of the hardest I've ever had to make. As a kid, I dreamed of playing football at the highest level and after much prayer, I've made the decision that it's time to turn those dreams into a reality."
This is a notable announcement, both for Ohio State and any quarterback-hungry teams in the Top 10 of this coming NFL Draft. 
A junior, Stroud had one more season of eligibility left had he chosen to come back to OSU. 
Without a doubt, there's a good chance the two-time Heisman Trophy finalist will find his name called in the top 10, if not the top 5. 
He'll leave Ohio State with over 8,000 passing yards and 85 touchdowns to his name. He has good size for a quarterback at 6-foot-3, 218 pounds, and he completed 69.3% of his passes at OSU with just 12 interceptions in two seasons as a starter.
Stroud will be competing with Alabama's Bryce Young, the 2021 Heisman Trophy winner, and Kentucky quarterback Will Levis to be the top signal-caller to come off the board.
Looking at the top spots currently locked in for the upcoming draft, every team in the top 10 sans the Philadelphia Eagles at No. 10 could realistically draft a quarterback.