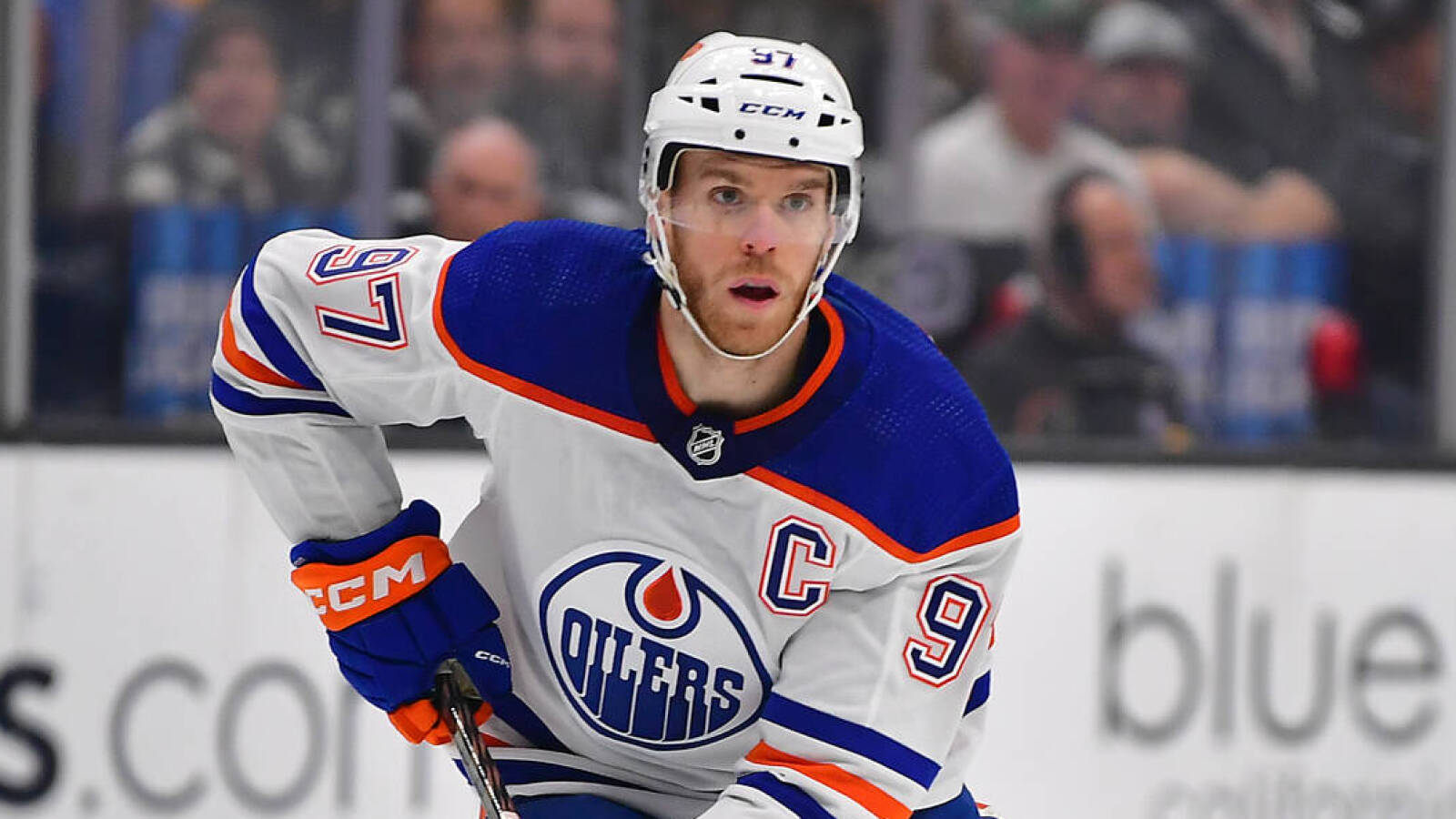 Oilers power play looks unstoppable while scoring at historic rate
The Edmonton Oilers evened their series with the Vegas Golden Knights on Saturday, cruising to a 5-1 Game 2 win. That win featured three more power play goals for the Oilers, continuing one of the most incredible playoff performances ever for a single power play unit.
Edmonton's power play has been its driving force all year, scoring on 32.4 percent of its opportunities during the regular season.
That was not only the highest mark in the league this season by a significant margin, it was also the highest mark ever for any team since the league expanded beyond six teams in 1967. 
Amazingly, that unit has been even more dominant in the playoffs.
Through their first eight playoff games, including Saturday's game, the Oilers power play has scored on a stunning 56.0 percent of its power play opportunities in the playoffs. That is a staggering number, that is pretty much unheard of in NHL history.
Prior to the Oilers, the best power play percentage for a team in the postseason that played a minimum of eight games was 41 percent by the 2020-21 Colorado Avalanche. 
Only two other teams, the 1980-81 New York Islanders and Buffalo Sabres, topped the 37 percent mark. 
The Oilers' power play is led by the superstar duo of Connor McDavid and Leon Draisaitl, who have been the two best offensive players in the league over the past five years, consistently in the top-two of the league's scoring race every year. They are as good as it gets, and are both playing some of their best ever hockey this season.
While McDavid is the big-name and likely to win another MVP award this season, Draisaitl has been equally dominant in the playoffs, having already scored 13 goals with 21 total points in his first eight games.