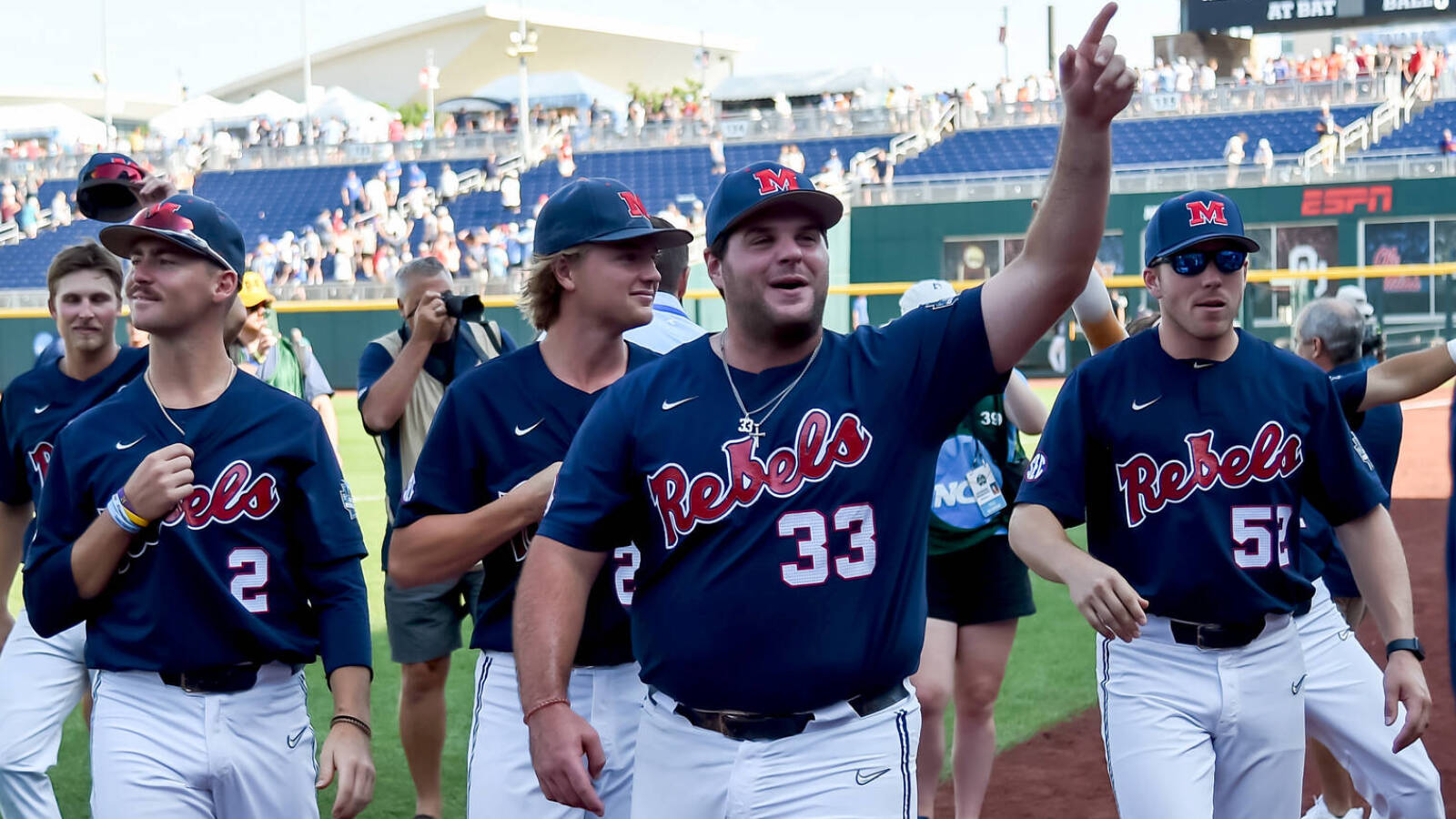 Ole Miss to meet Oklahoma in Men's College World Series Finals
Ole Miss pitcher Dylan DeLucia pitched nine scoreless innings Thursday to lead his team to a 2-0 win against Arkansas and a spot in the College World Series Finals. Ole Miss will face Oklahoma for the national championship with Game 1 set for Saturday.
Neither Ole Miss nor Oklahoma appeared in the top 25 of the final baseball coaches poll of the regular season, but both teams pulled off road upsets to advance through the regional and super regional rounds. In the CWS, Oklahoma breezed through the bracket with all three of its wins coming by at least four runs. Ole Miss faced an elimination game Thursday against Arkansas after losing to the Razorbacks, 3-2, on Wednesday.
On Thursday, DeLucia struck out seven batters and allowed four hits. Two of those hits came in the first inning, but Arkansas came away scoreless. The Razorbacks were also unable to score after a single in the seventh inning that followed by a batter reaching first base on an error.