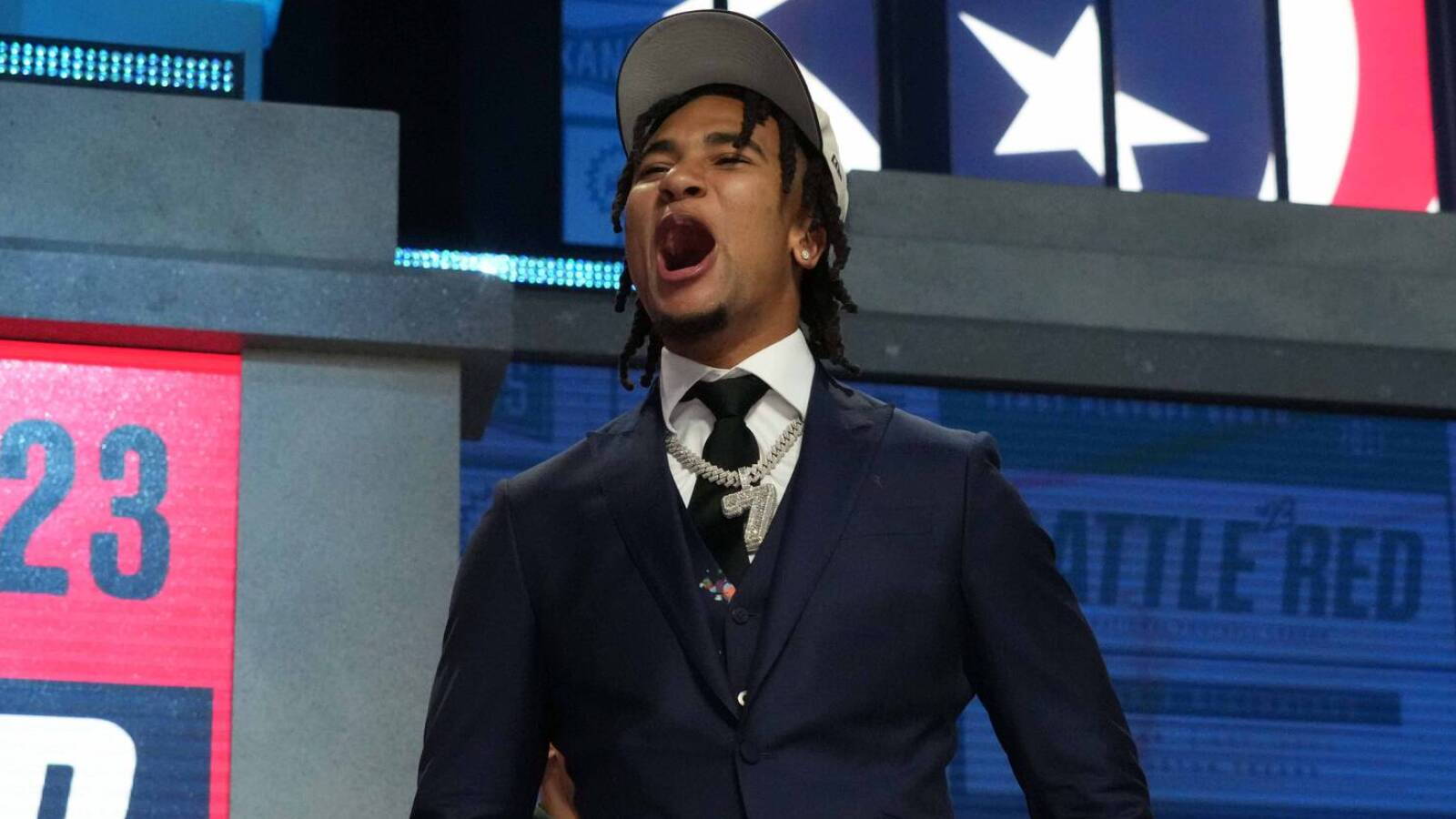 Owner addresses if he pushed Texans to draft Stroud
Houston Texans owner Cal McNair insists neither he nor his wife, Hannah, pushed for general manager Nick Caserio to draft Ohio State Buckeyes quarterback C.J. Stroud with the No. 2 overall pick. 
"Hannah and I don't make the picks. We'll make it clear there," McNair explained on Monday during the Texans Charity Golf Classic, according to DJ Bien-Aime of ESPN. "We have a great group of scouts led by Nick and James Lippert, and they did a lot of work on the draft board, and then they followed that on draft day, and they moved up when they saw the value was there and moved back."
The Texans reportedly had Alabama Crimson Tide pass-rusher Will Anderson Jr. and Alabama quarterback Bryce Young rated higher than Stroud on their draft board but nevertheless took Stroud over Anderson at No. 2 after the Carolina Panthers selected Young with the first pick. 
Houston then paid what NBC Sports' Peter King referred to as "franchise-quarterback compensation" in a trade with the Arizona Cardinals to move up and select Anderson at No. 3. Caserio defended making that trade while speaking with King. 
Bien-Aime noted that "there was speculation that the McNairs forced Caserio…and coach DeMeco Ryans to select a quarterback since the Texans' quarterbacks posted the worst QBR in the NFL last season." 
However, ESPN NFL reporter Kevin Seifert wrote last week that Caserio told ESPN's Ed Werder two days before the draft that "McNair had given him space to operate as he saw fit." 
Seifert also said that "an NFC front-office source said Caserio did not need a push from the owner to know he needed a quarterback" to replace lackluster options such as Davis Mills and Case Keenum atop the depth chart. 
Sources said the Texans didn't let Stroud get to the third pick because they "were concerned the Tennessee Titans could trade up from No. 11 to No. 3" for the right to acquire the Ohio State signal-caller. Whoever was truly behind Houston's decision to draft Stroud, the Texans hope the 21-year-old evolves into a long-term replacement for Deshaun Watson after the team traded the three-time Pro Bowler to the Cleveland Browns in March 2022.