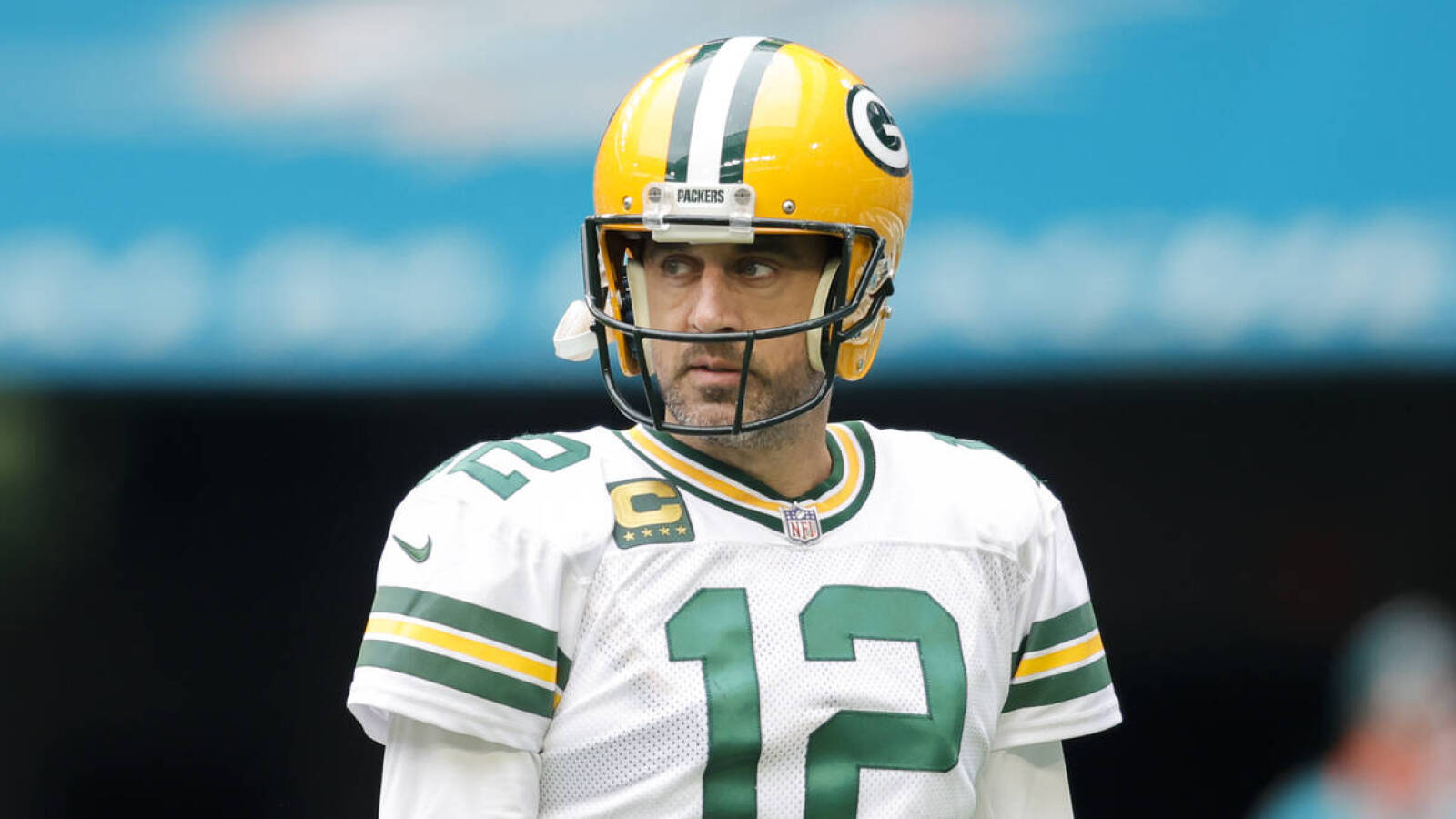 Packers president sounds ready to move on from Aaron Rodgers
Green Bay Packers president and chief executive officer Mark Murphy may have unintentionally or intentionally revealed the team wants to move on from quarterback Aaron Rodgers as soon as possible. 
As noted by Dave Schroeder of Green Bay television station WBAY, Murphy was asked during a Friday interview with Action 2 Sports' Adriana Torres if there is any scenario where Rodgers will remain the Packers' QB1 through next season. 
"Yeah, I mean, unless, if things don't work out the way that we would want them. Yeah, he is obviously a great player," Murphy responded. 
Pro Football Talk's Mike Florio pointed out that Murphy implied the Packers will keep Rodgers on the roster for the 2023 season only if they "have" to do so. 
Murphy confirmed known information about the Packers giving the New York Jets permission to speak with Rodgers about a possible trade. Murphy also said he's looking for some resolution "by the start of free agency" this coming Wednesday. 
Rodgers could elect to retire if he doesn't want to play for the Packers or Jets and if no other team makes an offer for his services. 
Even if Murphy and company have decided that the enigmatic Rodgers is "more trouble than he's worth" following his 39th birthday, which he celebrated this past December, it seems Green Bay isn't yet ready to let the four-time NFL Most Valuable Player head to the Big Apple at a discounted price. As recently as Thursday, it was said that the Packers want a first-round draft pick and a conditional pick (based on how much longer Rodgers plays) for the signal-caller. 
"Very few players play for only one team," Murphy added. "(Brett Favre) had a great career here. Aaron had a great career here. Regardless of what happens, Aaron will be in the Pro Football Hall of Fame. He will be in our hall of fame. We will bring him back and retire his number. But this is just one of the things that you go through as a team. We want to try to achieve something that is good for both Aaron and us." 
It sounds like the report from February claiming the Packers "have all but moved on from" Rodgers and are ready to start Jordan Love was more accurate than some thought.