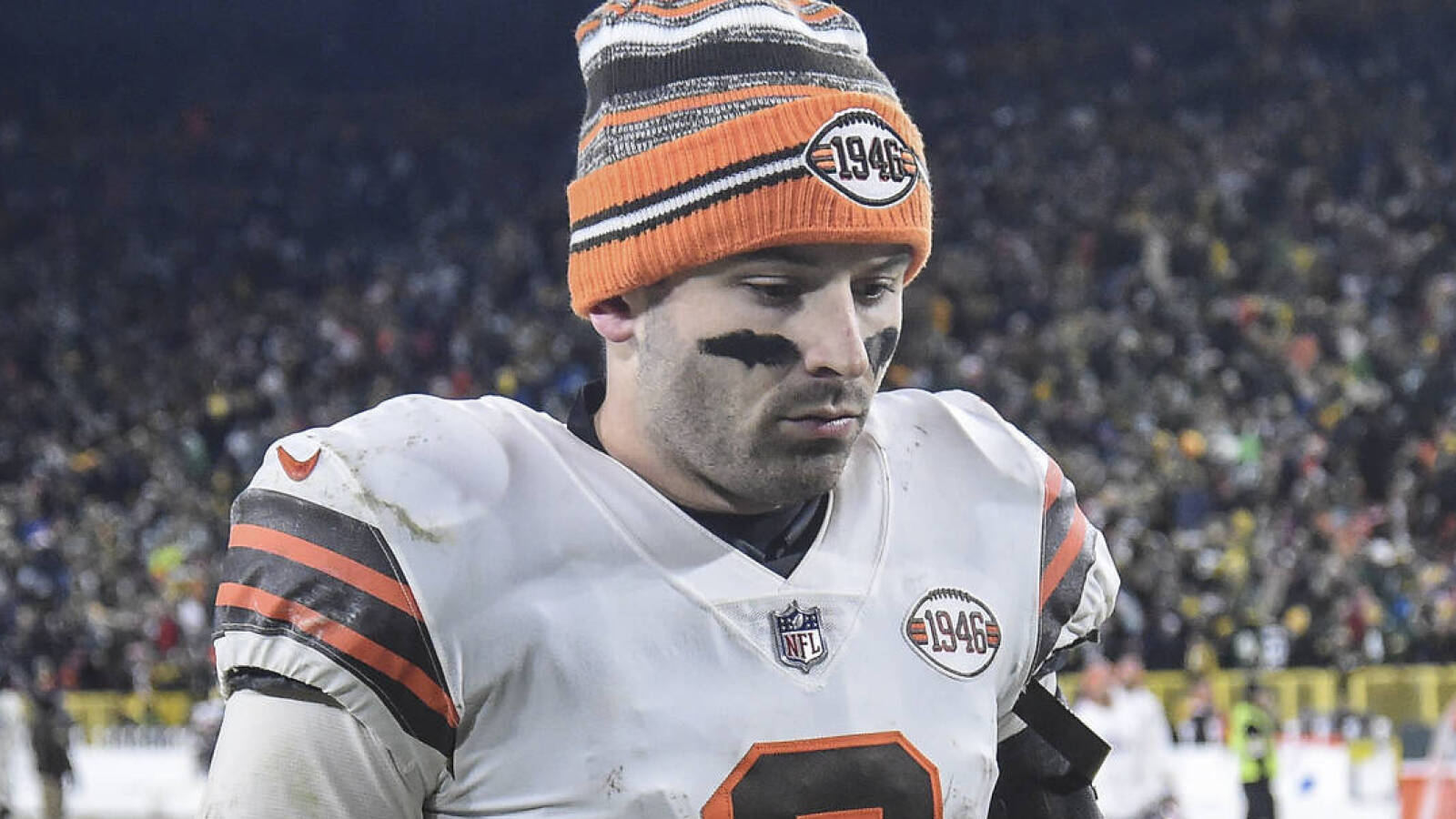 Panthers out of running for Browns QB Baker Mayfield?
The Panthers entered the weekend as the favorites to acquire Browns quarterback Baker Mayfield, with ESPN's Kimberley A. Martin tweeting on Friday that talks could soon "heat up" between the two teams. Instead, the Panthers traded up in the draft to select Ole Miss quarterback Matt Corral with the No. 94 pick. So what gives?
According to Yahoo's Charles Robinson, talks between the Panthers and Browns were "halted" after the sides couldn't come to terms on a deal on how to divide up Mayfield's $18.8M in guaranteed money next season. Of course, the money might not have been the only reason why the Panthers seemingly pivoted from a veteran to a rookie. Per ESPN's David Newton, adding a quarterback via the draft "always was [GM Scott] Fitterer's first choice."
Now, Robinson's report might not necessarily stop trade talks altogether, but for what it's worth, Fitterer seemed to shut the door on adding another QB to the grouping of Corral, Sam Darnold, and P.J. Walker.
"I never put an absolute on anything," Fitterer said (via Newton). "We came into this weekend with the intention of getting a quarterback, and that's what we did. And we're going to go with this group."
With one suitor apparently out of the running, the options appear to be drying up for Mayfield and the Browns. As Mike Florio of ProFootballTalk.com writes, the Seahawks were the only Mayfield/rookie QB suitor to not add a signal-caller through the first two days of the draft. 
The Lions and Saints have also been mentioned as potential landing spots, while the Panthers and Falcons (who selected Cincinnati QB Desmond Ridder) would be out.