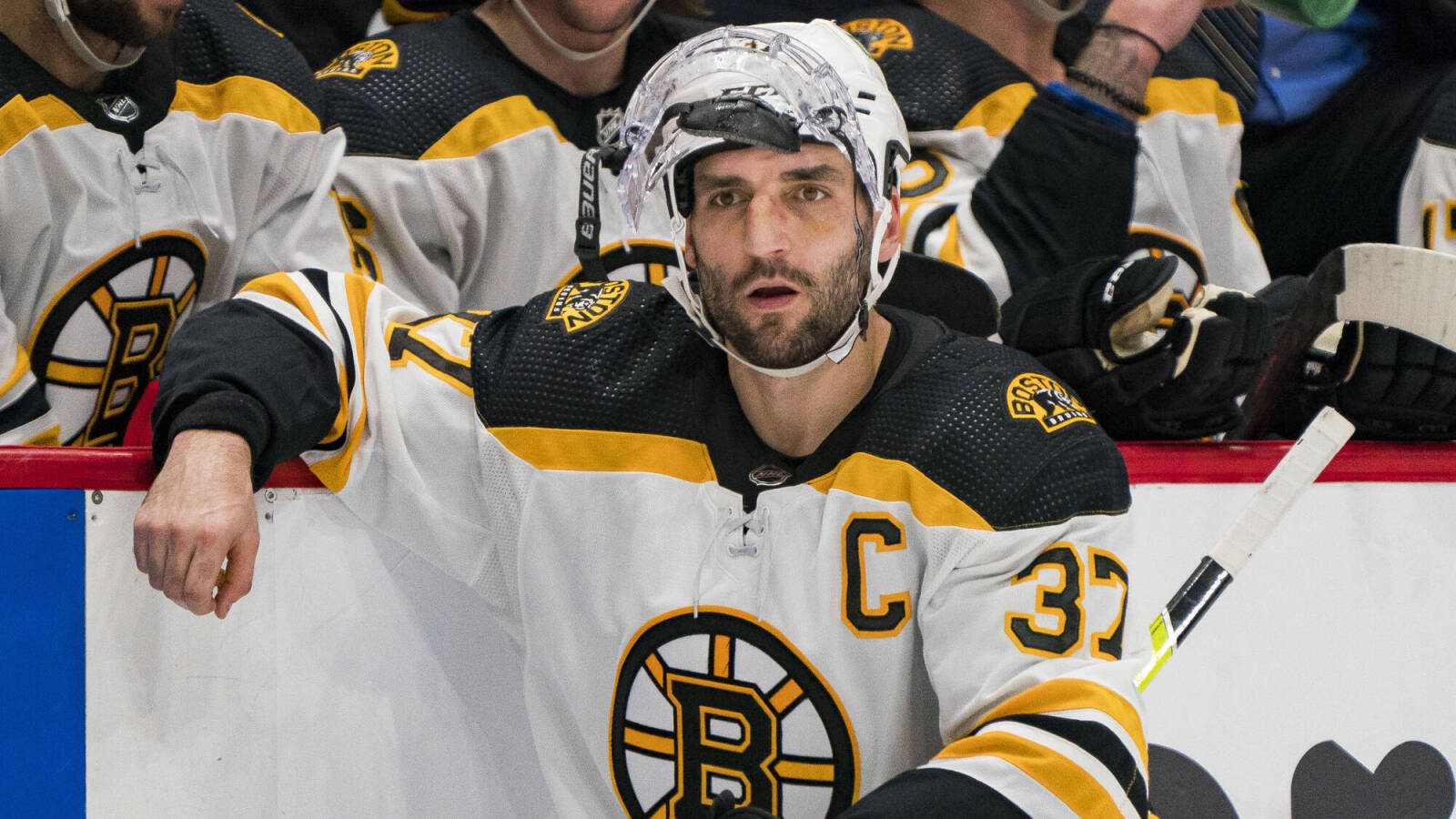 Patrice Bergeron game-time decision Saturday vs. Isles
Some fans of the Boston Bruins were surprised to learn Thursday that star center and captain Patrice Bergeron was not cleared to return to action against the Tampa Bay Lightning. He continues to recover from the elbow infection that left him needing a clean-up surgical procedure and has now cost him four consecutive games.
Once again, Bruins coach Bruce Cassidy seemed confident Bergeron will soon be back on the ice, this time versus the New York Islanders at TD Garden on Saturday afternoon. 
"I believed that (he would be cleared) Thursday," Cassidy explained about Bergeron's status on Friday, per Amalie Benjamin of the NHL's website. "But this time it looks like it's more positive. So obviously we're hoping he will be. He'll be in.

"Tomorrow morning [Bergeron will] show up. I don't know the details, but as long as it looks good, he's in."
Without Bergeron's services, Boston defeated Tampa Bay 3-2 thanks largely to a David Pastrnak hat trick. 
Bergeron, meanwhile, now sits fourth on the Bruins with 45 points and third on the team with 17 goals recorded across 56 games this season, according to ESPN stats. 
Following Thursday's action, Boston is tied for second place with the Toronto Maple Leafs in the Atlantic Division standings. Both clubs have 85 points, but Toronto has a game in hand over Boston.