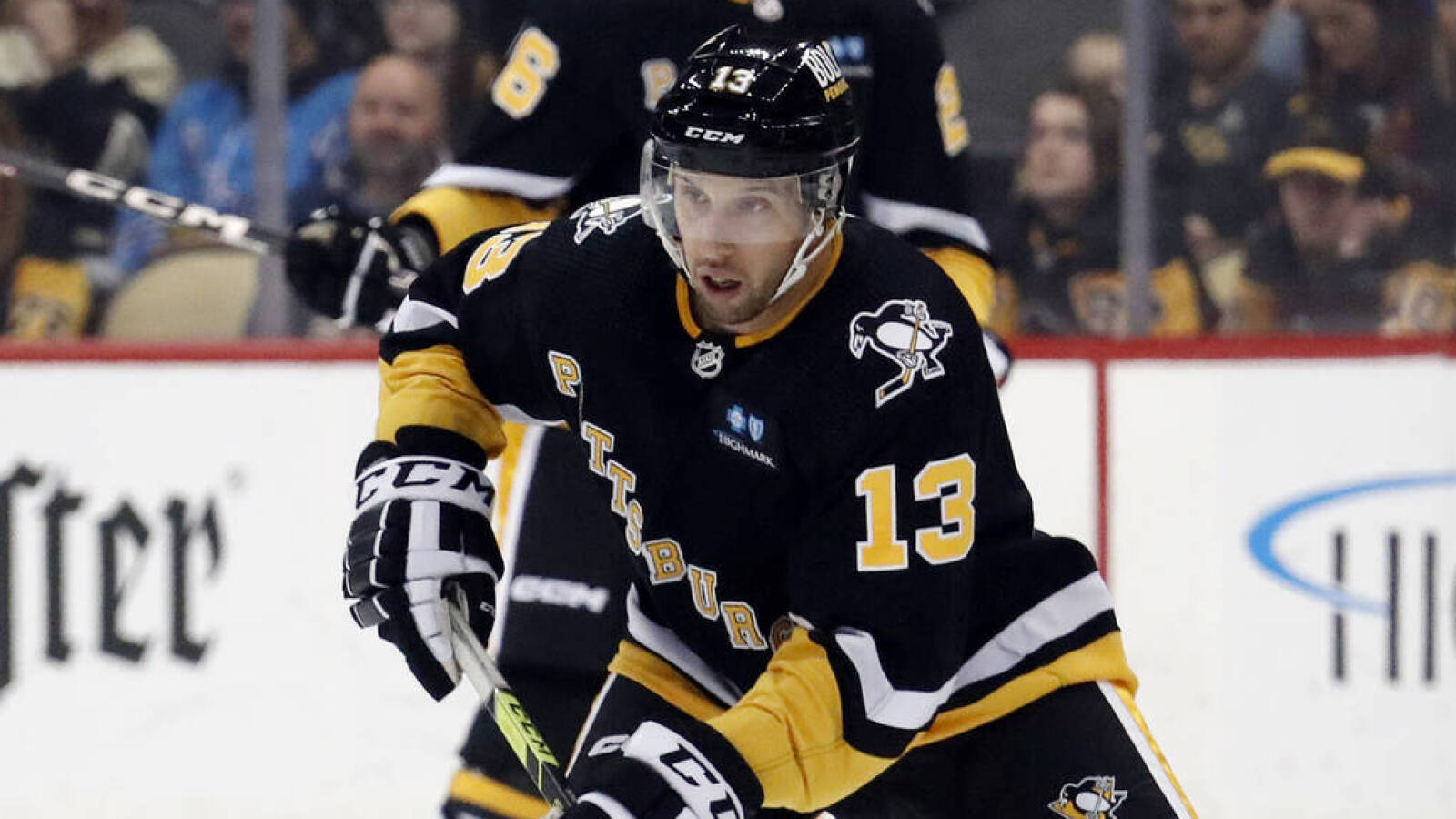 Penguins' Nick Bonino hospitalized with lacerated kidney
Nick Bonino's return to Pittsburgh has hit an abrupt pause. The Penguins announced that the center suffered a lacerated kidney in Thursday's overtime loss to the Islanders after being hit by a puck and is considered week-to-week. Rob Rossi of The Athletic relays that the veteran was released from the hospital Saturday.
The 34-year-old was acquired from San Jose at the trade deadline as part of a three-team deal that also involved Montreal. He was brought in to help their center situation with Teddy Blueger being traded to Vegas and Ryan Poehling landing on LTIR, but wound up being injured in just his third game with the team. Adding in his time with the Sharks, Bonino has 10 goals and nine assists in 62 games this season.
Following what wound up being a fairly busy trade deadline for Pittsburgh, cap space is at a premium for the Penguins. Per CapFriendly, their cap space is limited to exclusively Poehling's $750K LTIR placement. Bonino's injury gave the Penguins just 11 forwards on their active roster, limiting them to recalling someone making the league minimum — Drake Caggiula and Alex Nylander were the only forwards at that price point — with Nylander getting the call Friday. Pittsburgh could opt to shift Bonino and his $1.05M cap charge (Montreal retained an additional $1.05M as part of the swap) onto LTIR in the coming days, freeing up space for one more recall in the process.