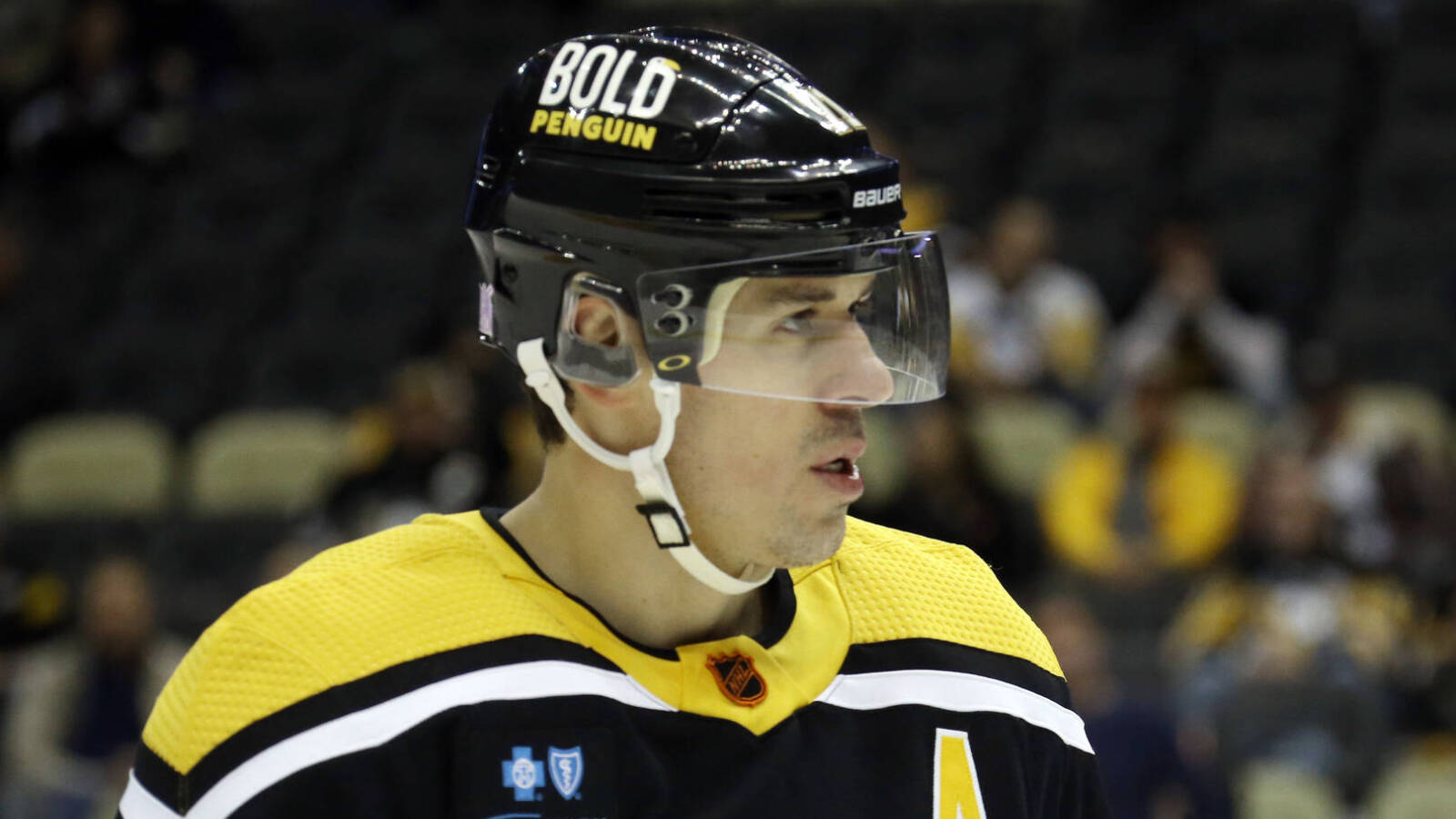 Pens mock Malkin to celebrate his 1000th career NHL game
Sunday's Pittsburgh Penguins vs. Chicago Blackhawks contest marked career NHL game No. 1,000 for future Hall of Famer Evgeni Malkin. 
If imitation is the sincerest form of flattery, the Penguins showed pregame how much they adore Malkin by innocently mocking his warmup routine to a tee ahead of his significant milestone. 
Malkin becomes the 373rd player in NHL history to reach 1,000 games, but the 36-year-old took a rocky road to get there. Selected second overall in 2004 by the Penguins, Malkin didn't make his debut in Pittsburgh until two seasons later, following a contract dispute in Russia. Malkin has also had difficulty staying healthy, suffering several severe injuries, including two torn ACLs, during his 17-year career. Malkin has only played a full season of 82 games twice, with the last time coming in his third NHL season back in 2008-2009. 
Penguins' longtime captain Sidney Crosby called Malkin's feat "an awesome achievement." 
"Given what he's gone through to get to it too, a lot of guys might not even be playing at this point, having to have played through what he has," Crosby told NHL.com's Wes Crosby. "So I think it's an achievement in itself, but especially what he's had to go through to get there." 
Malkin joins Crosby as the only Penguins to play 1,000 career games in the NHL. The three-time Stanley Cup winner ranks third all-time in Penguins' history in goals (451), assists (714), and points (1,165).