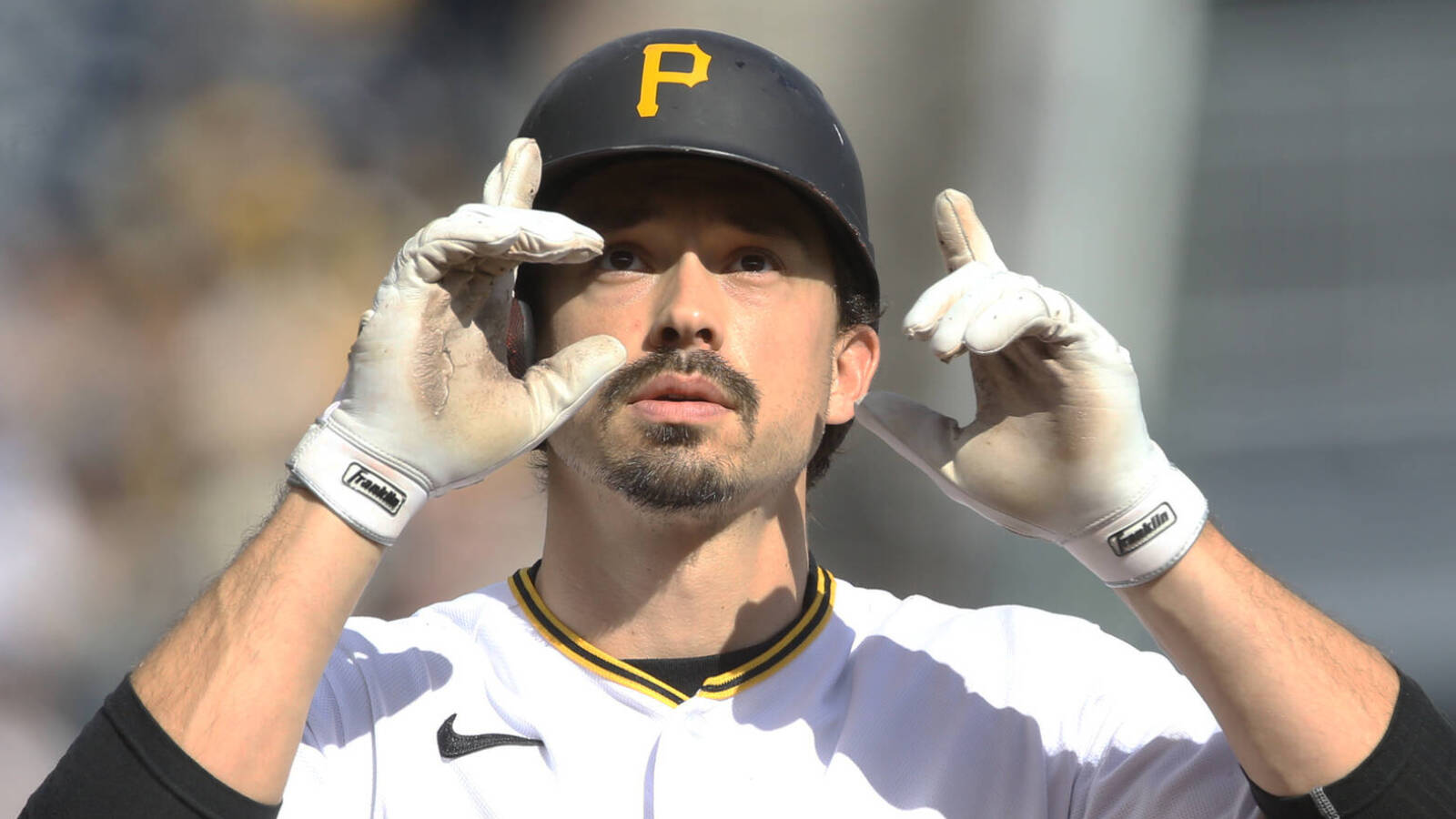 Pirates owner addresses negotiations with Bryan Reynolds
The future of Bryan Reynolds has dominated Pirates-related headlines ever since his trade request early on in the offseason. Speculation looks set to bleed into the spring now, and it likely won't stop until the Pirates either hammer out an extension with their star outfielder or trade him.
According to Jason Mackey of the Pittsburgh Post-Gazette, the Pirates' best offer to Reynolds was a six-year, $80M deal, while the player was seeking eight-years and $134M, both of which would have represented a franchise record contract. While a $54M gap is significant, owner Bob Nutting said in an interview with Mackey that the team is working hard to try to bridge that at the moment.
"We'd love to see Bryan as a long-term part of the team. The piece that I was most concerned about was his level of frustration in the sense that he felt disrespected by the team. If there's a way we can bridge the gap, we're working hard to do that. We're continuing this week to work hard to do it. Bryan's important. We want to do what's right for him, for his family and for the team. We absolutely have respect for Bryan. We want to keep lines of communication open," Nutting said.
The trade request came on the heels of that impasse in contract negotiations, but Reynolds has still maintained his preference is to stay in Pittsburgh long-term if the right deal can be found. It does appear to be make-or-break time on that front, though. 
Reynolds spoke with reporters on Saturday morning about contract talks with the Pirates, and he said the team has made no new offers thus far, per Rob Biertempfel of The Athletic. At this stage, Reynolds has not set a deadline for a potential deal to get done.
Another strong season of production would likely push an extension next winter well out of Pittsburgh's price range, and while the Pirates could still likely get a strong package in return for him next winter, his dwindling years of control and increasing arbitration salary will make it trickier to justify the bounty they might receive this season.
Reynolds can be a free agent following the 2025 season. That would not appear to line up perfectly with the Pirates' projected window of contention, which may well be just opening around 2024-25. As such, an extension that keeps him in Pittsburgh beyond 2025 or a trade for younger players with more years of control makes plenty of sense. Reynolds, 28, has established himself as one of the game's top outfielders in recent years. The switch-hitter has compiled 12.5 fWAR, averaging an excellent .281/.361/.481 line while belting 74 home runs over the past four seasons.
In any case, there seems to be little chance of the Pirates following the Padres anytime soon, and turning their small-market payroll into one more resembling that of the game's heavy hitters.
"It's a model that we have belief in and have had success with. As we varied away from that model, which arguably we did in '17, '18 and '19, it doesn't work very well. I think we're right at the brink of seeing success. I think what we're continuing to do and what we have done is try to show discipline and make sure that we're investing in the right places. I continue to look at baseball as one part of a much broader bucket," Nutting said.
The Bucs' payroll has ranked 30th, 30th and 28th in the past three seasons, failing to clear the $60M threshold. The Pirates were at a similar stage of their rebuild in 2011-12 and were running out bottom-three payrolls in those seasons. As their window of contention opened, payroll more than doubled from 2012-15, according to Cot's Baseball Contracts, as the Pirates enjoyed a trio of playoff seasons.
Nutting's brief, but wide-ranging, interview with Mackey also touched on the new CBA which was agreed upon a year ago.
"There's no question the CBA contained several things that were not good for the Pirates and very few things that were excellent for us. You also have to remember there was no baseball going on. We had a real risk of losing the season. I felt a significant sense of urgency to get on the field. Could have had a protest vote. That's not really who I am. I'm not sure it would be good for the team, and I don't think it would be good for baseball," Nutting said.

"It's the single biggest issue facing the Pittsburgh Pirates. Competitive disparity, revenue disparity and payroll disparity are all real challenges. I think it's great Rob is publicly talking about it. We simply can't be here in the next cycle. We've got to see fundamental change in the economic structure of the game. I believe that we're positioned to do it — not this year or next year but over the longer-term cycle."