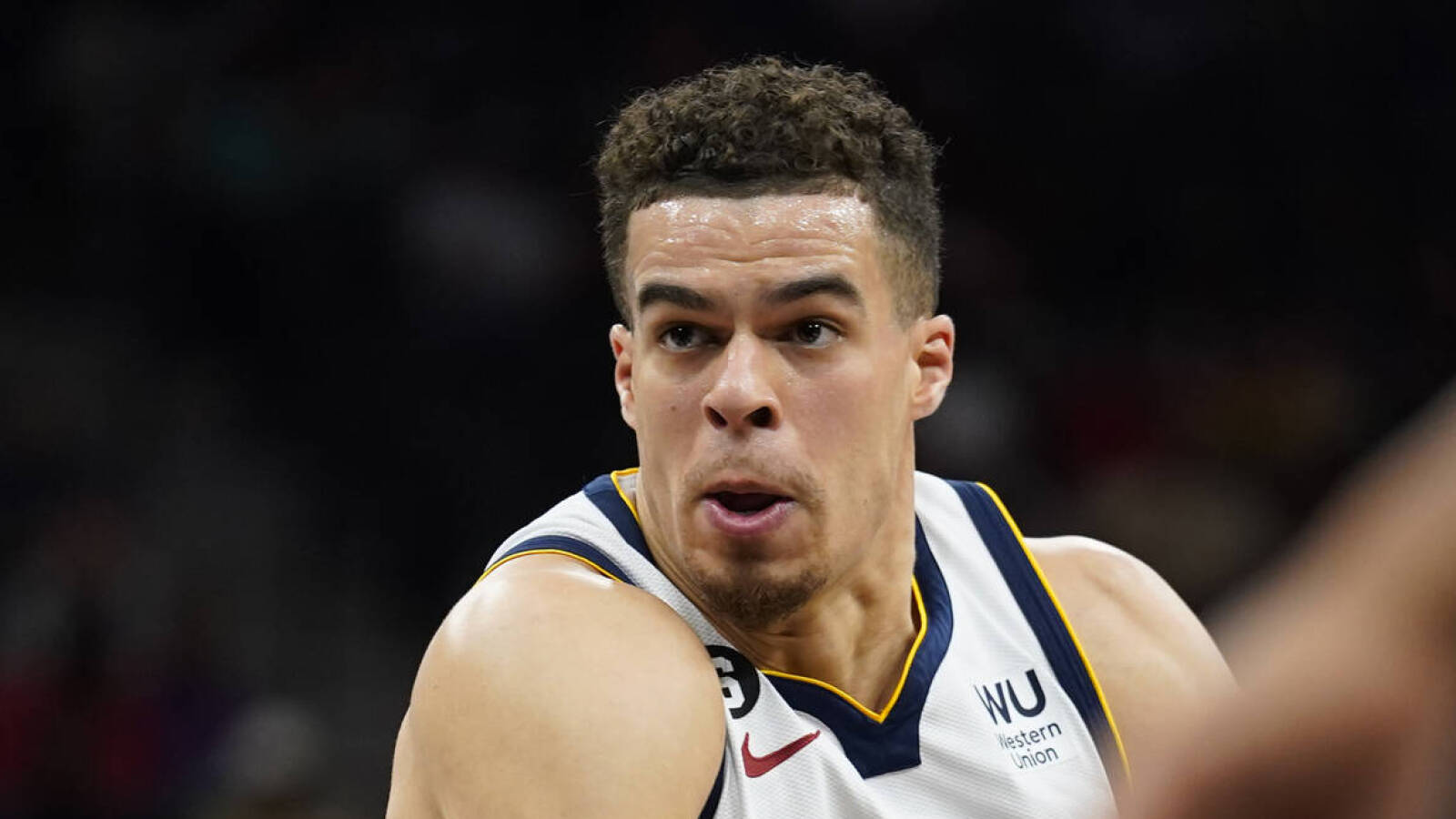 Porter Jr. expresses frustration with Nuggets HC after loss
The Denver Nuggets' magical season is catching a flat tire.
The Nuggets lost their third straight game on Sunday, this time falling at home to the Brooklyn Nets by a 122-120 final. 
Denver came into the contest having already lost back-to-back games to sub-.500 opponents (Chicago and San Antonio).
Speaking with reporters afterwards, Nuggets forward Michael Porter Jr. expressed frustration with head coach Michael Malone. Porter put up 23 points on an efficient 9-of-12 shooting but only got a total of 23 minutes (despite not even being in foul trouble).
"[He] sat me the whole fourth [quarter] and put me in with 20 seconds left, I think," said Porter of Malone, per Nuggets beat writer Vinny Benedetto. "So, I mean it's impossible to catch a rhythm then."
Indeed, the starting forward Porter went out at the 4:39 mark of the third quarter and did not return until a crunchtime possesion with 23.1 seconds left in the fourth. 
Sunday was not Malone's best coaching performance otherwise either — he played 11 different guys and leaned too much on bench players who weren't working such as Reggie Jackson (-20 in 17 minutes) and Jeff Green (-15 in 19 minutes).
The good news for the Nuggets is that they still have some decent room for error. At 46-22 (even despite the three-game losing streak), they remain five games ahead of the pack for the best record in the Western Conference and should easily clinch the No. 1 seed. 
But their inner dynamics will be worth keeping an eye on, especially since another Denver player already showed frustration with Malone this season.