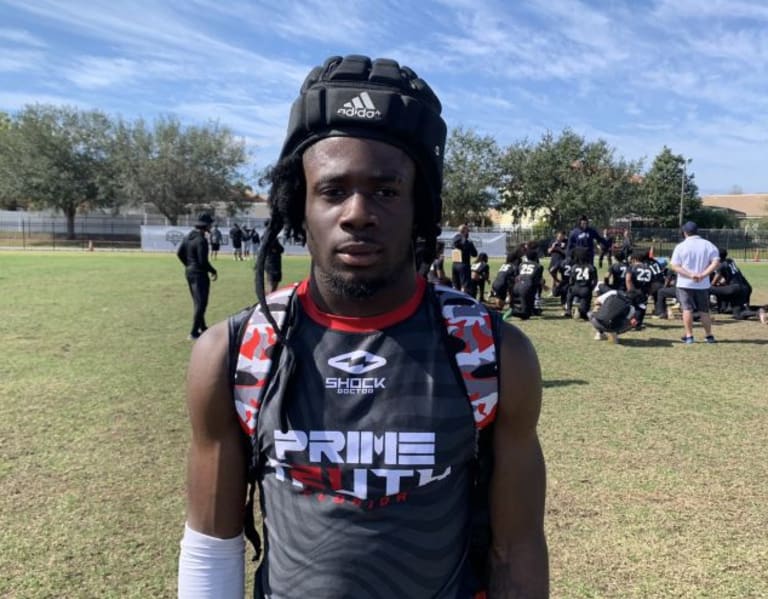 Pylon Orlando: Five that boosted their stock Sunday
KISSIMMEE, Fla. – The two-day 7-on-7 Pylon tournament in Orlando was a star-studded event hosting teams from all over the country. From start to finish, South Florida Express dominated the field and took home the trophy. On the way to the finale of the tournament, more players made eye-popping receptions and standout defensive plays to raise their stock.
MORE PYLON: Saturday's stock boosters
The day after dropping his top eight, Bredell Richardson took the field with Cam Newton's C1N with something to prove. He repeatedly got open, burning his defender off the line. When he did get the ball, he turned on the jets for extra yards after hauling in challenging passes. His cuts and moves with the ball in his hands stood out; the hands are something else.
*****
There were times on Sunday when Zycarl Lewis looked like former Olympic track star Carl Lewis. The Carrollwood Day (Tampa, Fla.) four-star has several gears to his speed and was able to go from zero to 100 in a heartbeat. With that speed came some big catches on ranked defenders. Lewis made a statement on Sunday.
*****
If college coaches were paying attention over the weekend, the biggest stock riser from the event had to be quarterback Jadyn Glasser. Glasser spent his junior season with Plantation's (Fla.) South Plantation High School but will deliver the rock for Florida powerhouse Venice High School this fall.
Glasser impressed with his arm, anticipation, velocity and touch, proving he is a D-I prospect. It helps spinning it for a loaded South Florida Express offense.
*****
When the 2025 rankings come out, Watkins will be in the conversation for five-star status. No matter the field or the age range he is competing against, Watkins always performs at an elite level. The routes were extra crisp, and the hands were ridiculous. Passes thrown behind him were somehow corralled and all attempts thrown his way that should be caught were cleanly secured. Watkins had another stock-raising event playing for C1N on Sunday.
*****
As Hurley's body matures, so does his game. The time in the weight room shows with tree trunk legs that helps him drive the ball down the field effortlessly. Any throw asked of him, he can deliver. Hurley took his 24K team to the semifinals, losing out to their brother program 24K (B) on a highly debated call that provided the upset within the same organization.
Fans missed watching Hurley take on the elite prospects in South Florida Express' secondary in the finals. Regardless, the LSU commit dazzled with his arm and decision making on Sunday.
*****