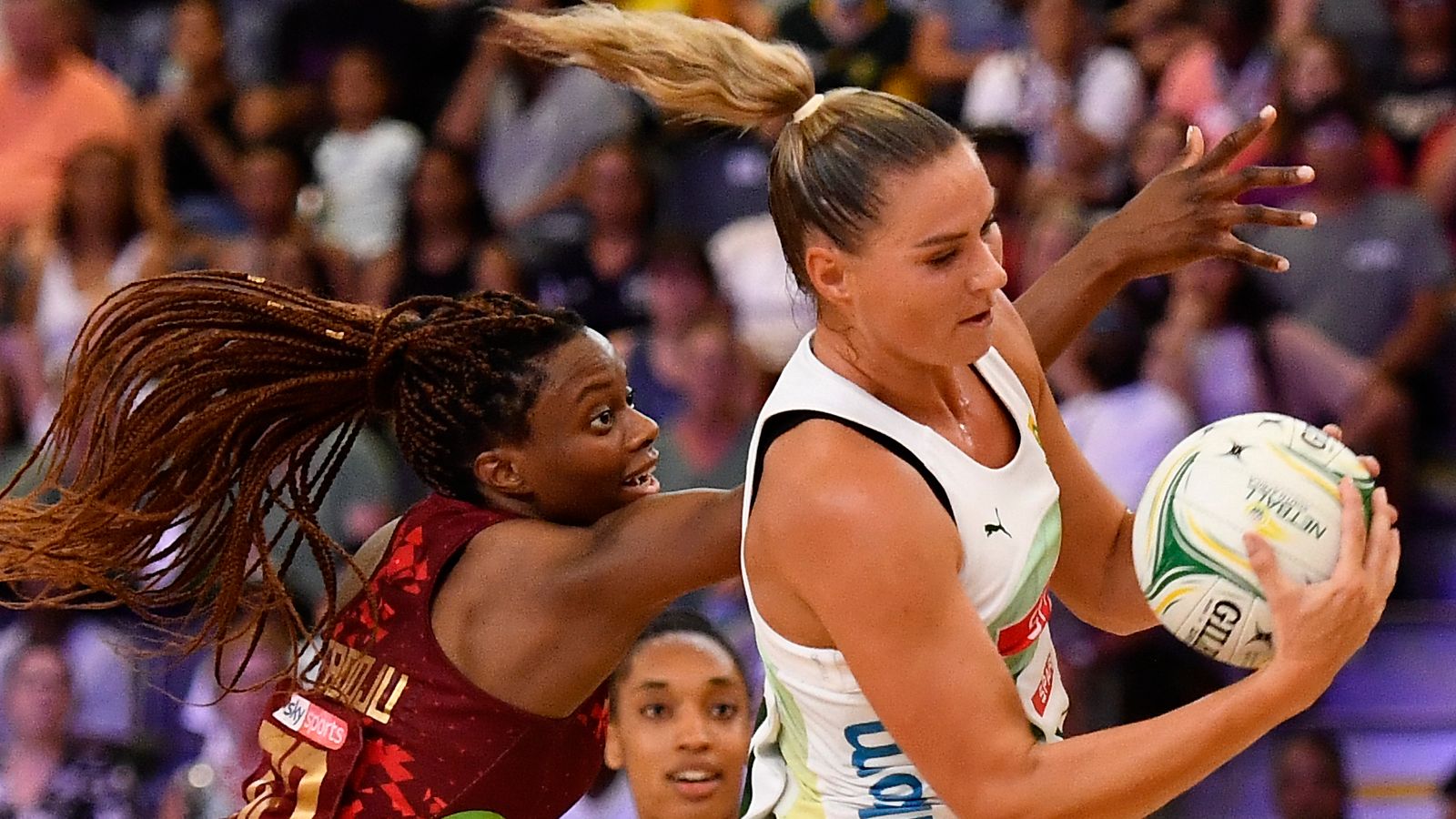 Quad Series 2023: England hopes dented as South Africa claim dramatic draw | Netball News
England draw 46-46 with hosts South Africa in thrilling Quad Series encounter; Roses now need to beat New Zealand on Tuesday and hope other results go their way to have any chance of reaching the final; Australia face New Zealand later on Sunday
Last Updated: 22/01/23 5:29pm
England's hopes of reaching the Quad Series final suffered a major blow as hosts South Africa scored in the dying seconds to earn a dramatic 46-46 draw.
After the scores had been tied at half-time, South Africa pulled out a three-point lead going into the final quarter, but the Roses came back to lead entering the final seconds in Cape Town.
However, despite being a player down for the closing stages after Phumza Maweni had been dismissed for overly aggressive defending, South Africa levelled as Lenize Potgieter showed great composure to sink the final shot of the game.
The result leaves England without a win after two games, having lost Saturday's opener to Australia, and with their fate out of their hands. To reach the final, England will need to beat New Zealand on Tuesday and hope other results go their way.
"I think we had a moment to win that game, and that's really hard to take," England captain Natalie Metcalf said.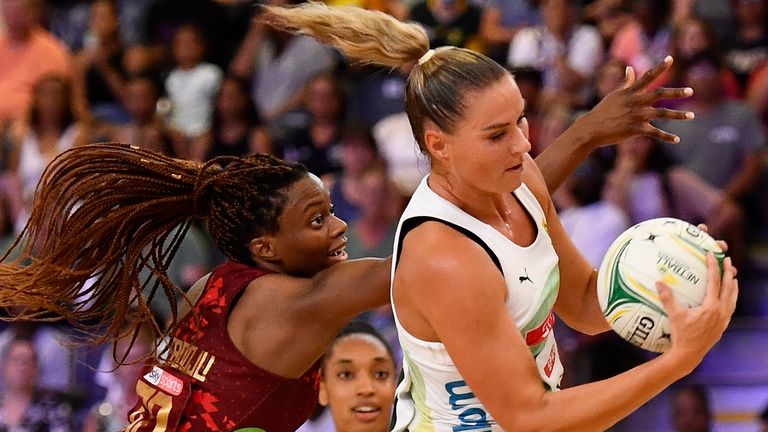 "Credit to our girls getting ourselves back into that game. I think we were up at times and we need to look how to keep pushing on and building those leads.
"But credit to South Africa for putting out a really strong game today."
The Roses made a bright start, as Funmi Fadoju maintained her brilliant defensive play to help open up an early five-goal lead.
However, South Africa responded well, and took advantage of a couple of England errors to hold a 13-12 lead at the end of the quarter, much to the delight of a vociferous home crowd.
A more steady second quarter saw Potgieter pace South Africa's scoring, ending the half having made all 15 attempts, but England were able to level the score at 23-23.
South Africa came out for the second half with greater intensity, and strong defensive play helped them establish a three-goal lead going into the final 15 minutes.
South Africa looked to be closing in on victory as they extended their lead to five points with just eight minutes to go, but the Roses finally found some fluidity when they needed it most.
Imogen Allison began to dominate the midfield as the Roses surged back to parity, while South Africa were further troubled by a warning to Maweni for over-zealous defending.
Further scores were exchanged to level the scores before Maweni received a suspension, which the Roses immediately took advantage of to take the lead.
England then denied South Africa's first attempt to equalise, but then failed to score against their weakened opponents, offering up one last chance, with which Potgieter made no mistake.
Quad Series: Full Schedule, live on Sky Sports
The Netball Quad Series returns as England take on South Africa, Australia, and New Zealand, which are all live on Sky Sports from January 21-January 25.
January 22: New Zealand vs Australia (Sky Sports Arena,15:30)
January 24: England vs New Zealand (Sky Sports Arena, 13:30), South Africa vs Australia (Sky Sports Arena, 15:30)
January 25: Quad Series final and 3rd vs 4th play-off (Sky Sports Mix and Sky Sports Arena, 13:30)