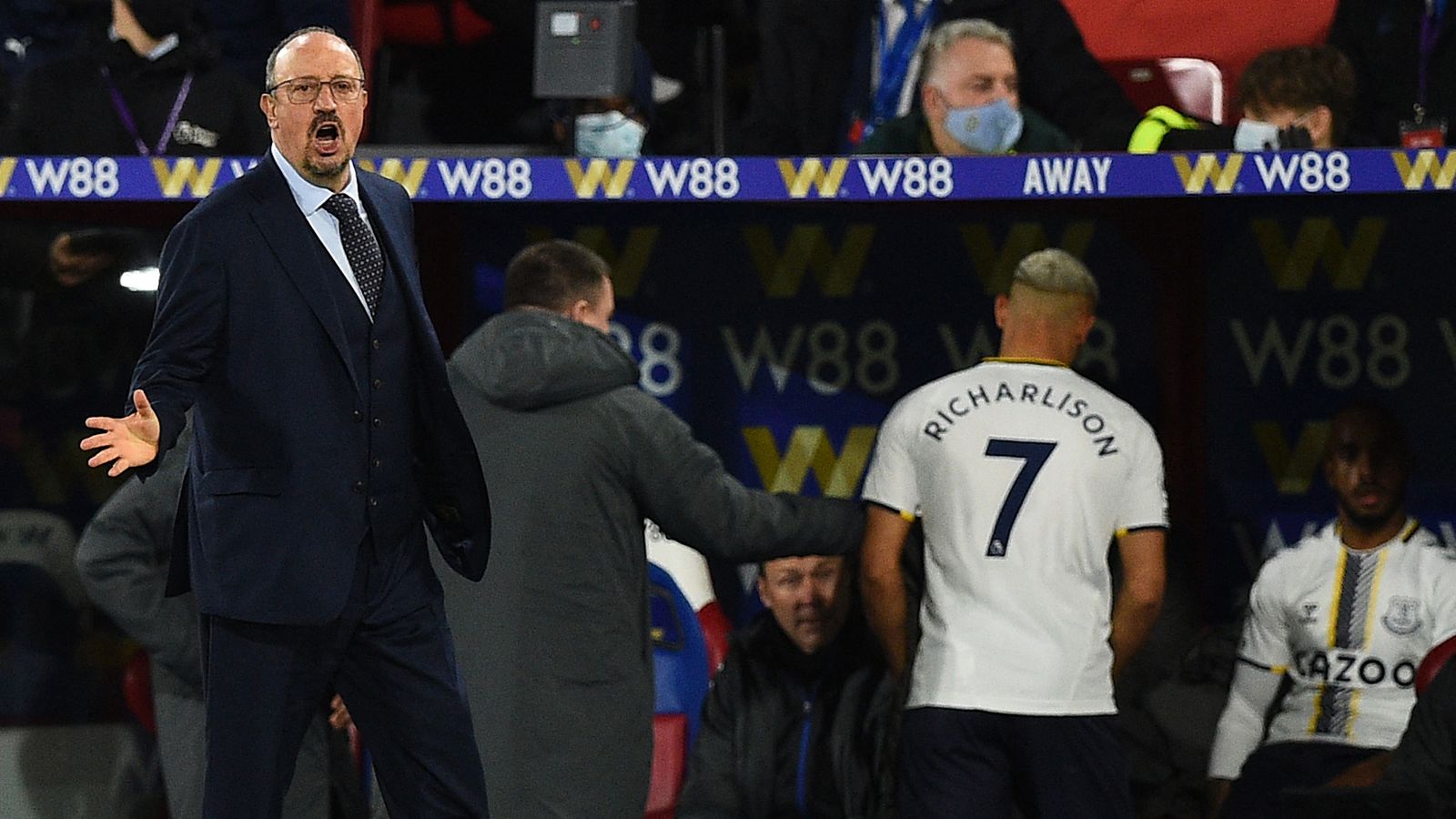 Rafa Benitez defends substituting 'injured' Richarlison in Everton's 3-1 defeat at Crystal Palace | Football News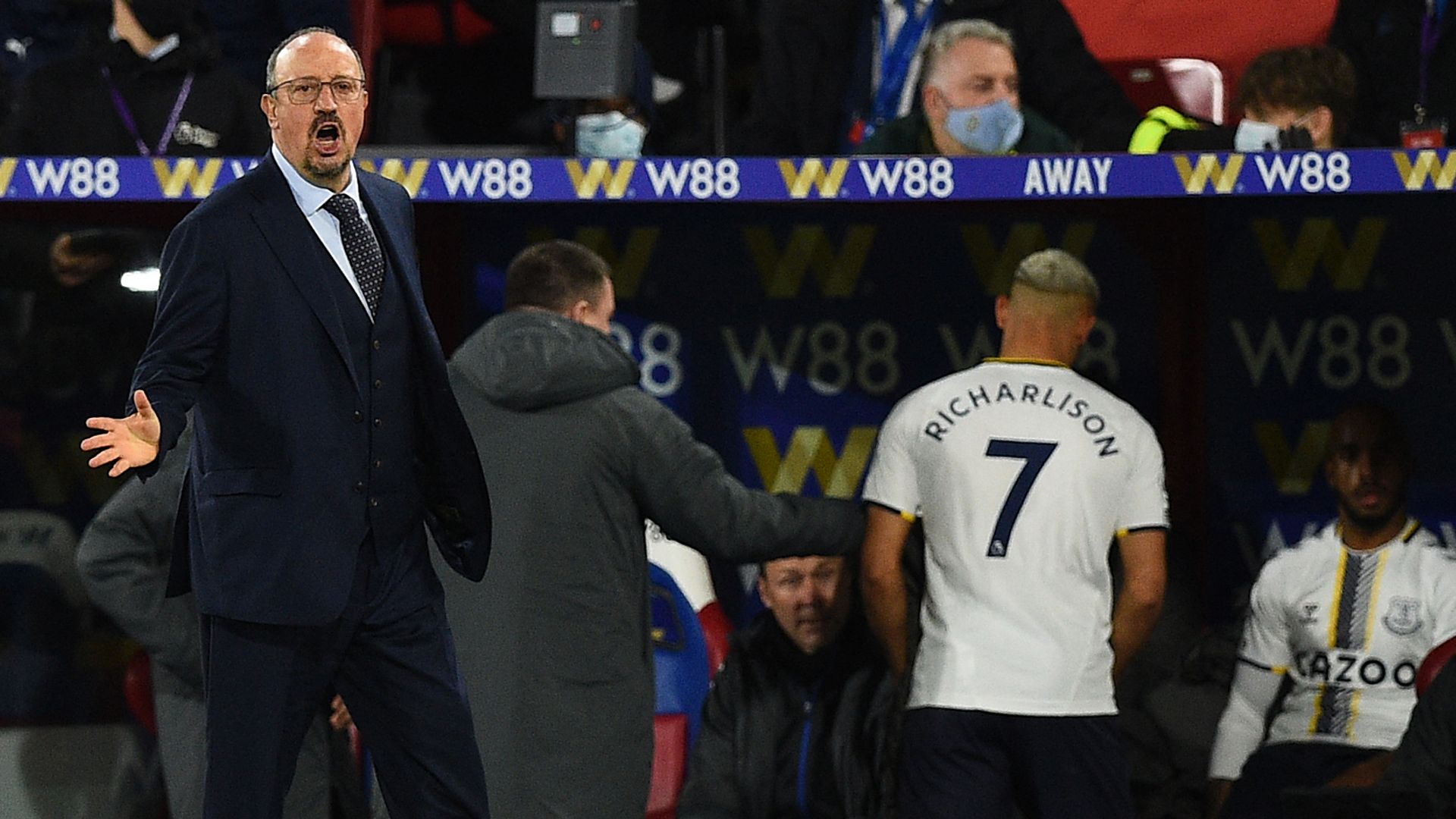 Rafa Benitez hit back at the Everton fans that booed his call to substitute Richarlison in Everton's defeat at Crystal Palace, citing a "problem in his calf."
With Everton 1-0 down at Selhurst Park, the away fans let their frustrations be known to their manager when Benitez made a double substitution just before the hour mark, bringing on Salomon Rondon and Anthony Gordon to replace Fabian Delph and Richarlison. The Toffees went on to lose the game 3-1, although Rondon did score off the bench.
Richarlison, who scored in the 2-1 win over Arsenal in Everton's previous fixture, looked hugely frustrated to be taken off when he did.
Benitez put his arm around the striker and tried to console him on the touchline, though that didn't improve Richarlison's mood as he sulkily made his way to the bench.
Explaining the decision to replace him, Benitez cited a calf problem and claimed the player knew at half-time there was a strong chance he would be replaced in order to protect him ahead of a busy fixture period.
"Richarlison has a problem in his calf, we knew that at half-time," Benitez told Sky Sports.
"We were thinking about changing him but we didn't do it as we gave him five minutes to see how he was. We didn't want him to get injured with so many games and he was not affecting the game, so you make the substitution as you know what is going on.
"But you can't explain that all the time. I'm disappointed that the people don't realise that you make the substitutions and they go well, as Rondon was a key player for us with the way he held the ball. Richarlison wasn't helping when he was moving his arms, when he knew at half-time we were going to give him five minutes to see how he was.
"He said at half-time, 'give me five minutes and we'll see how I'm getting on' – I can't explain that to every fan what is going on."
More to follow…