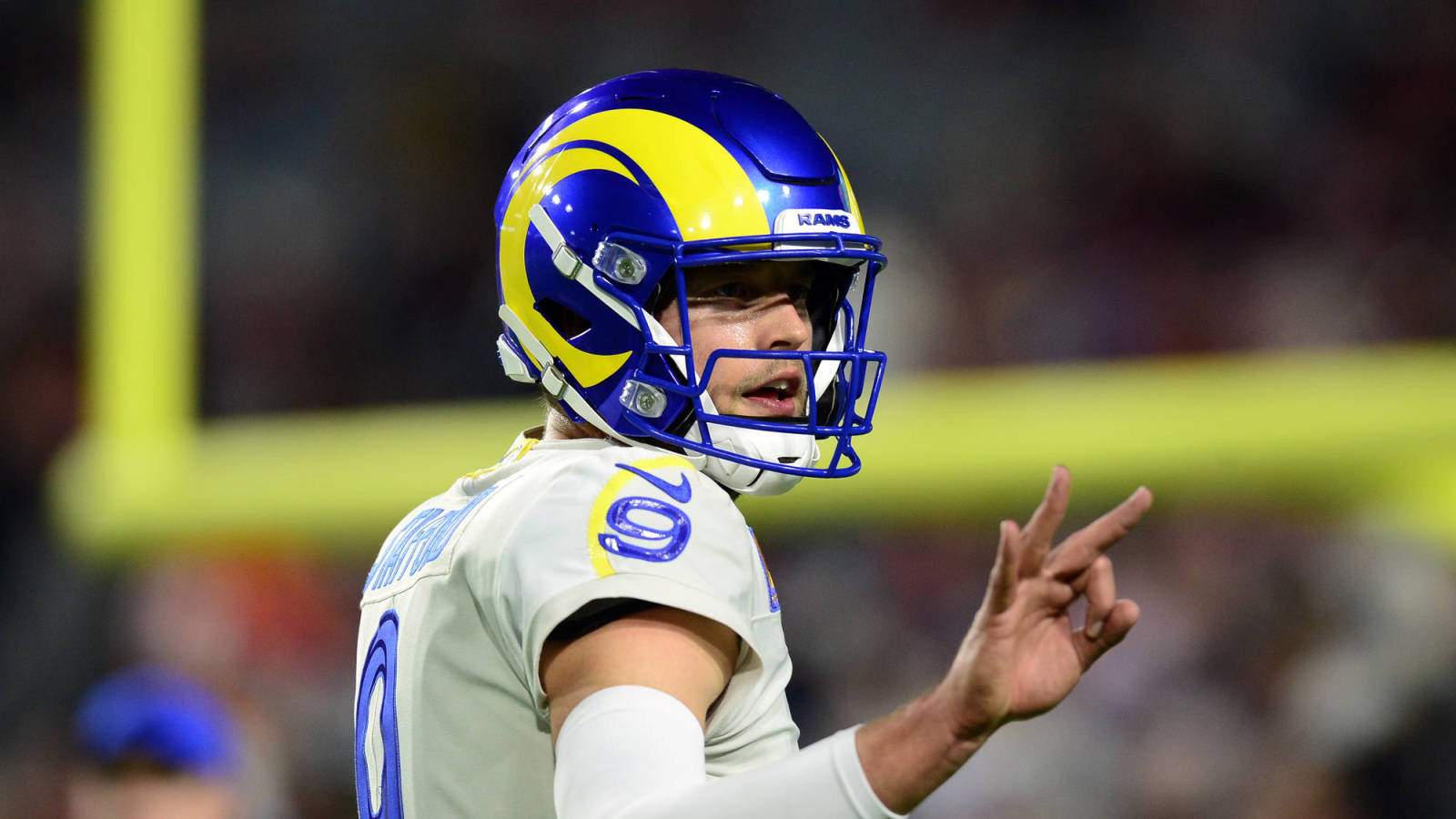 Rams shake up NFC playoff picture with 30-23 win vs. Cardinals
The Arizona Cardinals had a chance to be the first team to clinch a spot in the postseason on Monday night, but instead tumbled from the top seed in the NFC to third after losing, 30-23, to the Los Angeles Rams.
The teams were tied at halftime, 13-13, but the Rams built a two-score lead in the third quarter with a 52-yard touchdown pass from Matthew Stafford to Van Jefferson followed by a four-yard touchdown pass from Stafford to Cooper Kupp.
But Los Angeles had to hold off a late rally to secure the win. Cardinals kicker Matt Prater nailed a 49-yard field goal with 41 seconds left and Arizona managed to recover the onside kick that followed. The Cardinals' final drive was a disaster, though. After two penalties backed the Arizona offense up 15 yards, Aaron Donald put the game on ice with his third sack of the game.
The Rams improved to 9-4 on the year despite being without star cornerback Jalen Ramsey, who was ruled out just before the game after testing positive for COVID-19. He watched the game from home instead and sang Donald's praises on Twitter.